16.06.2022
DAT booth leaves a strong impression at VIMF 2022
With breakthrough products and solutions in the fields of automation and renewable energy, DAT booth attracted a large number of visitors to explore and experience at the Vietnam Industrial and Manufacturing Fair 2022 (VIMF 2022).
Taking place from June 8th to 10th, 2022, at the World Trade Center in Binh Duong New City, VIMF 2022 is an international exhibition specializing in machinery, equipment, tools, materials, and technical solutions for the manufacturing industry, mechanical engineering, automation, and supporting industries. The exhibition covers an area of nearly 10,000 square meters, featuring more than 250 booths from businesses and conglomerates from over 10 countries and territories, including Vietnam, Singapore, South Korea, Japan, China, Taiwan, Thailand, India, Italy, Germany, and the United States.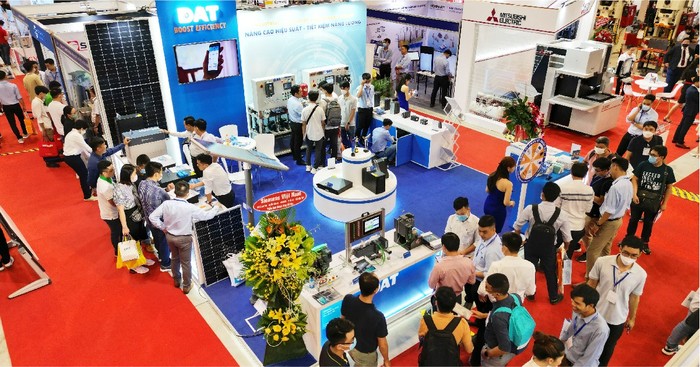 DAT booth at VIMF 2022 focuses on the theme of "Enhancing Performance – Saving Energy" with an ecosystem of products and solutions in two main areas: automation and renewable energy.
Mr. Tieu Van Dat, CEO of DAT, stated: "Enhancing performance and saving energy is a long-term challenge that requires businesses to have a long-term vision, applying a synchronized approach from upgrading modern equipment, automating processes to using green energy sources. This not only increases production efficiency but also aligns with the government's goal of achieving "0" net emissions, helping businesses develop sustainably and maintain their image in the community. At VIMF 2022, DAT aims to collaborate with enterprises to achieve these goals quickly and effectively through our pioneering and comprehensive solutions in the fields of automation and renewable energy over the past 16 years."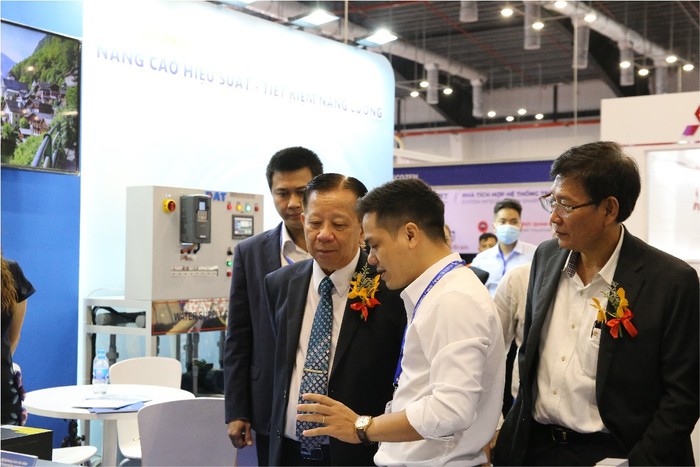 In the field of automation, DAT introduces a system of products that can meet a diverse range of needs from basic to advanced, making it easy for customers to choose a suitable investment form that optimizes costs while still achieving high efficiency. Specific products include the advanced GD350A closed-loop control VFD from INVT, the versatile GD200A VFD, specialized GD270 VFD for pumps, fans, and HVAC systems, 2-in-1 GD18 VFD, the single-phase 220VAC input and three-phase 380VAC output GD200A-S24 VFD, the new generation DA180 servo, INVT's HMI, IVC3 PLC programming unit, AX70 PLC specialized for drive control, Siemens' G120, G120X, and G120C VFD, and Siemens Unified Comfort HMI.
Particularly, visitors also have the opportunity to access and experience a demo of the actual operation of DA200 ECAM servo controlling a rotating blade machine and GD300-16 inverter alternating control of a water pump system, allowing them to visually perceive notable benefits such as increased operational productivity, stable performance, extended motor lifespan, and reduced maintenance costs.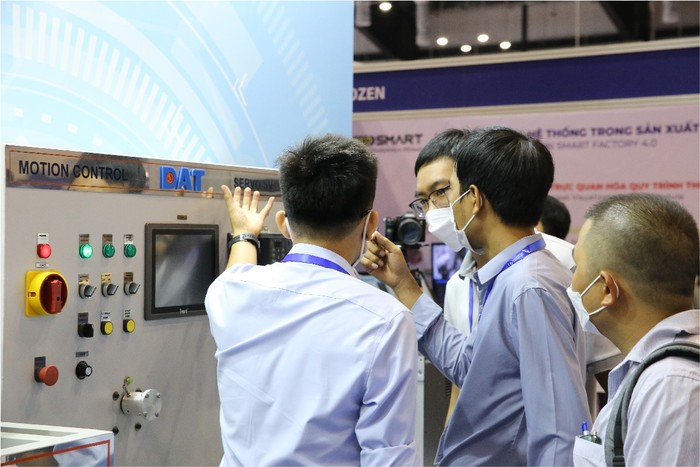 In the field of renewable energy, showcased products at the DAT booth include Canadian Solar Hiku6 mono solar panels, 3-phase SH10RT Hybrid inverter and 1-phase SH5.0RS Hybrid inverter for solar energy projects; Sokoyo Lumo 60W, Teco 20W, and Nova 30W solar lights for smart urban lighting applications; PYLONTECH US5000 and Force L1 battery storage units; INVT's HT1106XS, HT1103S, HR1106XS, and HR1101S UPS units for backup power and continuous power supply.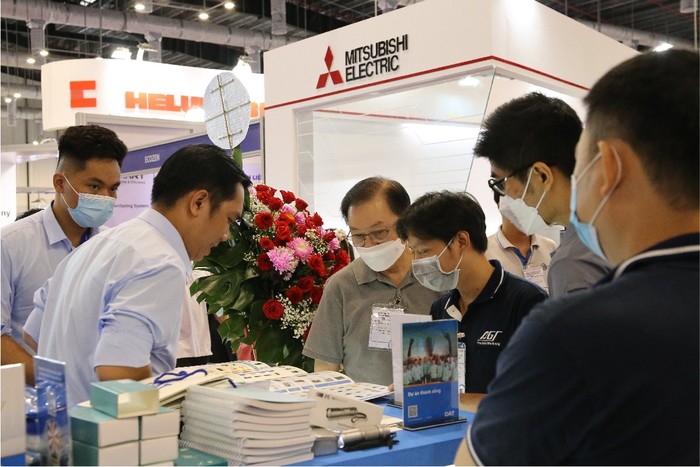 Throughout its over 16 years of establishment and development, DAT has built a leading ecosystem with a team of highly skilled engineers, comprehensive cooperation with international partners (INVT, Siemens, SMA, Sungrow, etc.), large stock availability in Ho Chi Minh City, Hanoi, Can Tho, and superior service systems. In parallel, DAT has invested in the development of an R&D Center to research and create specialized solutions, providing optimal value to customers across various industries nationwide.
In addition to products and solutions, DAT also asserts its distinct position in the market with superior services: official warranty, lifelong repair, one-to-one replacement, 24/7 troubleshooting support, and various attractive after-sales programs. Most recently, DAT has launched the "Free On-Site Maintenance and Care" program for all factories and production facilities, with registration open until December 31st, 2022.
For all inquiries about products, solutions, and services, please contact the Hotline 1800 6567 (toll-free) to receive quick support from DAT.