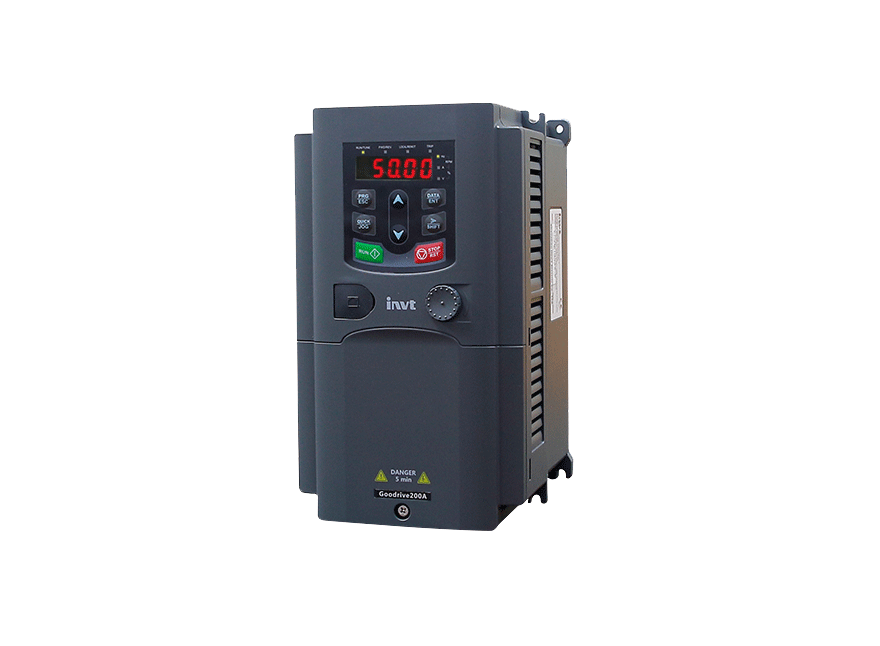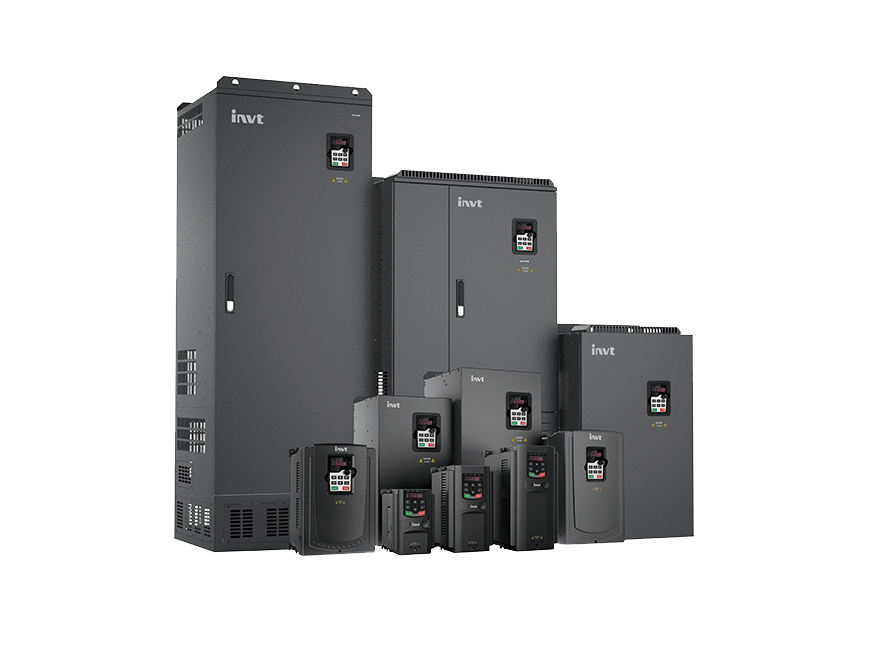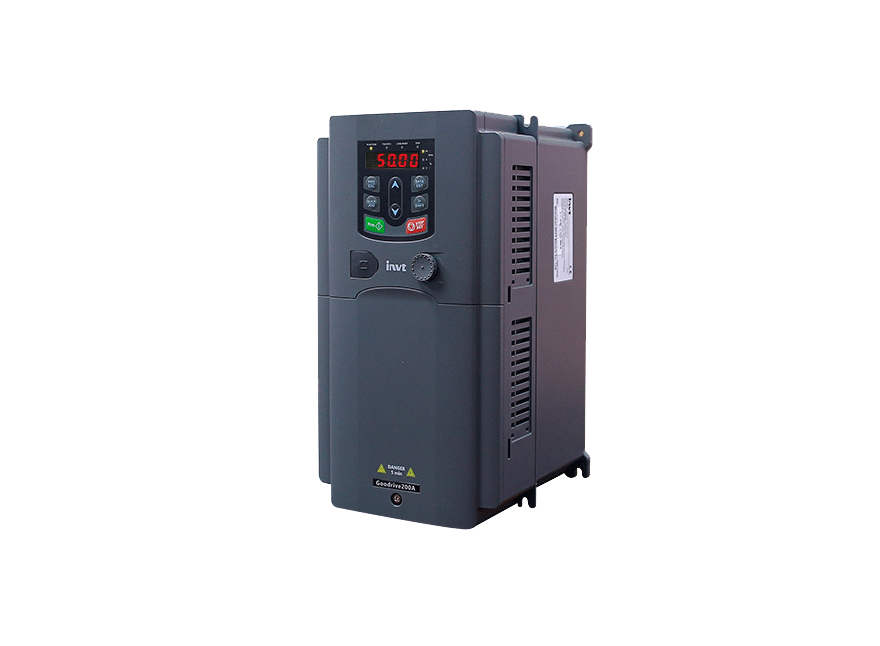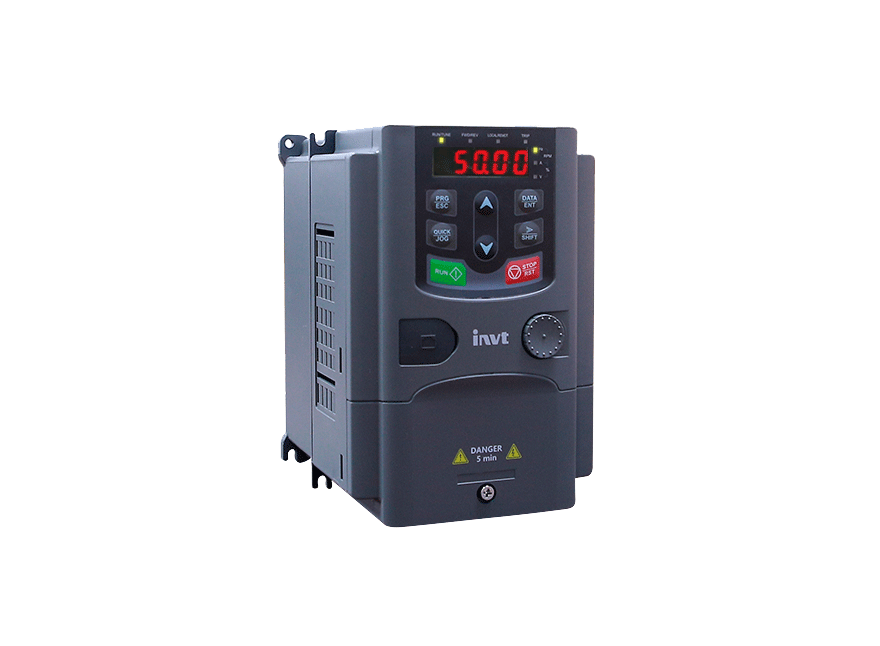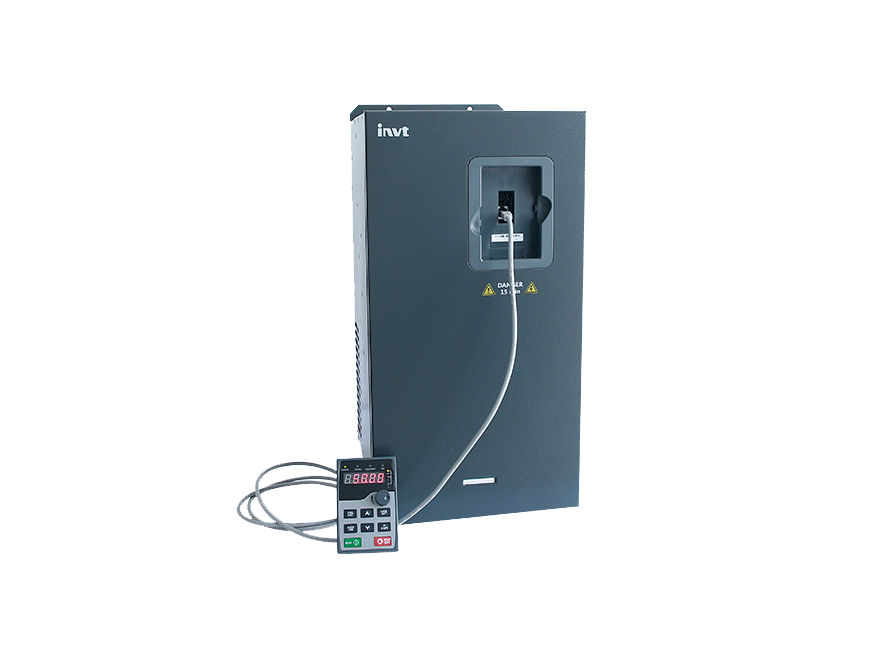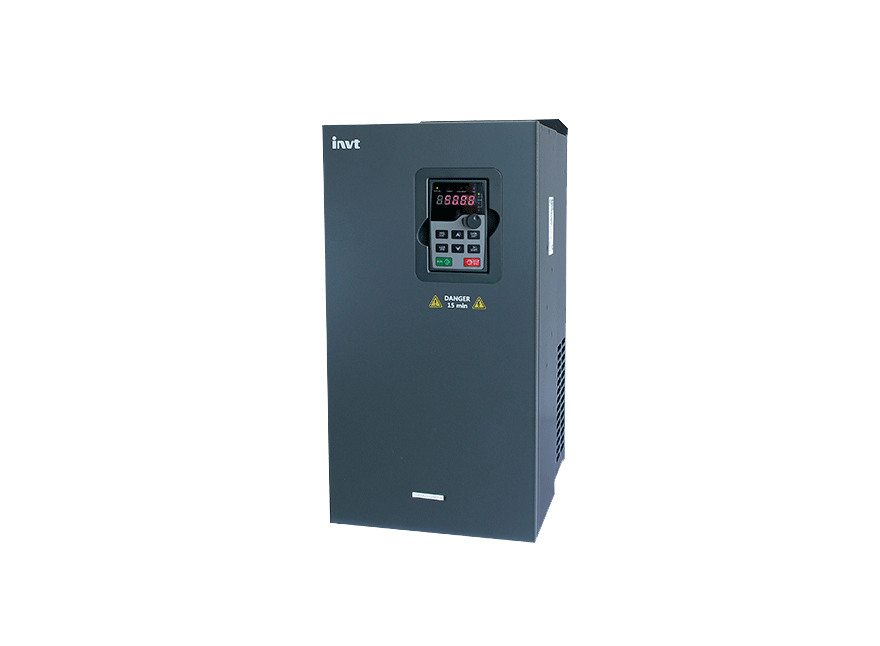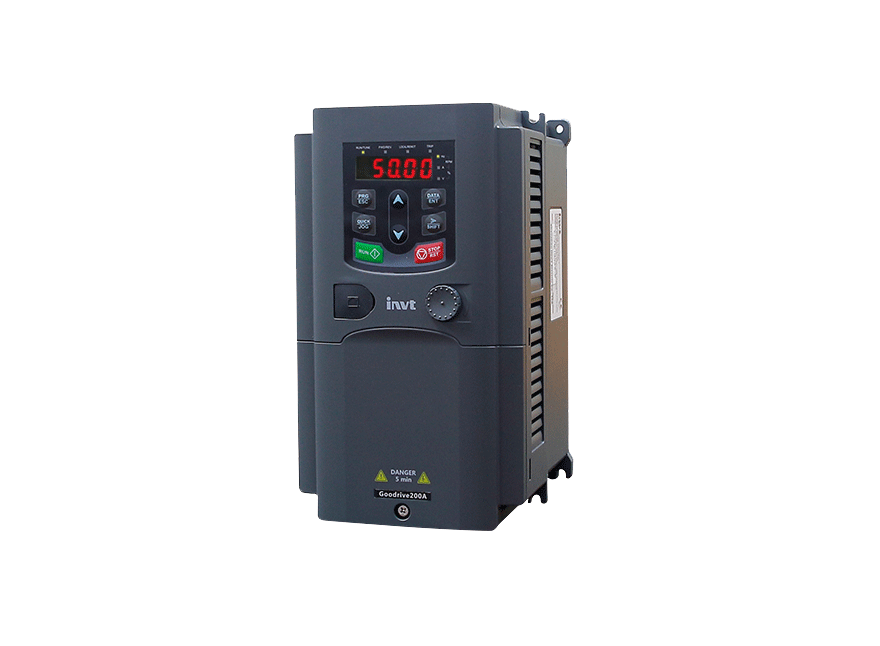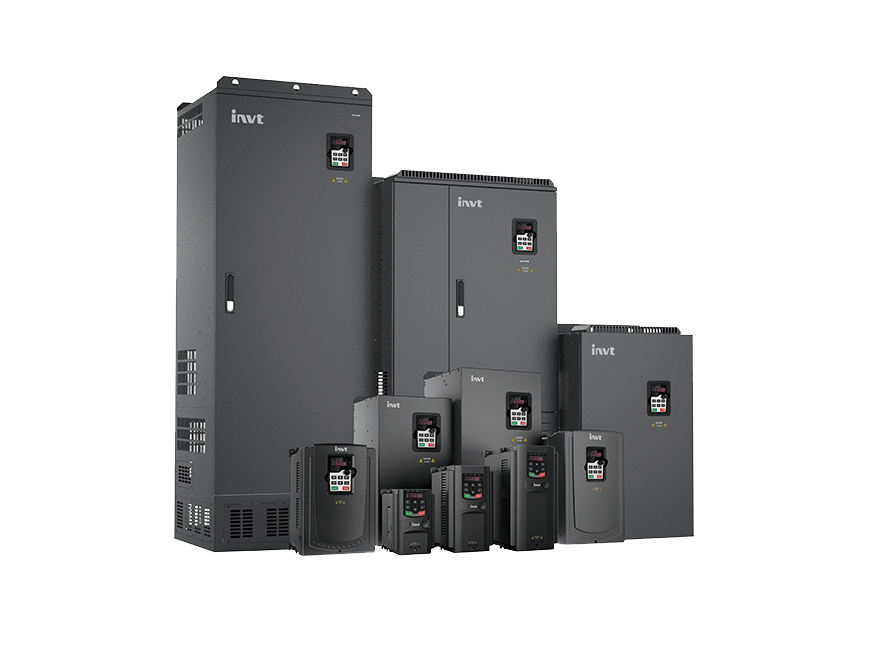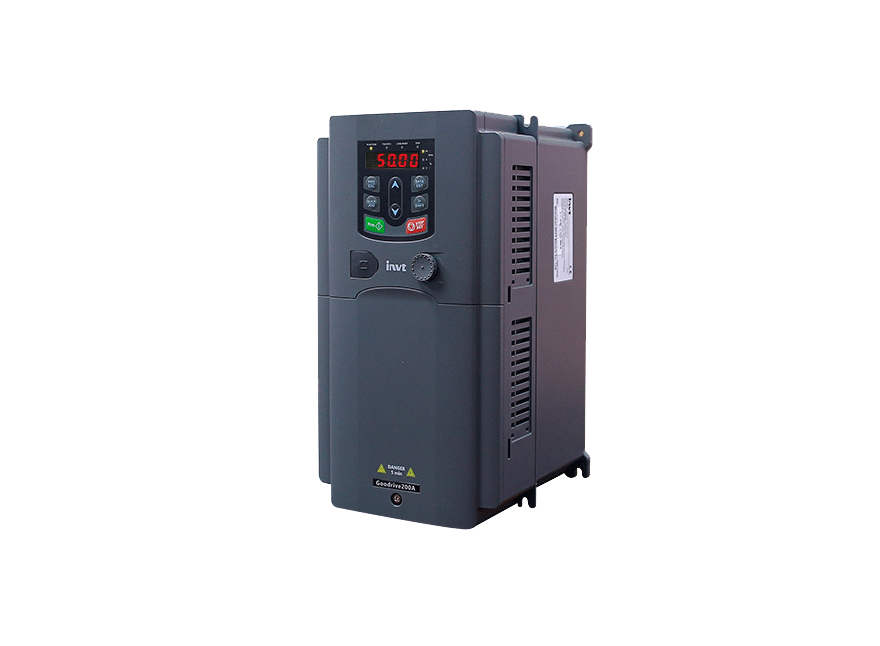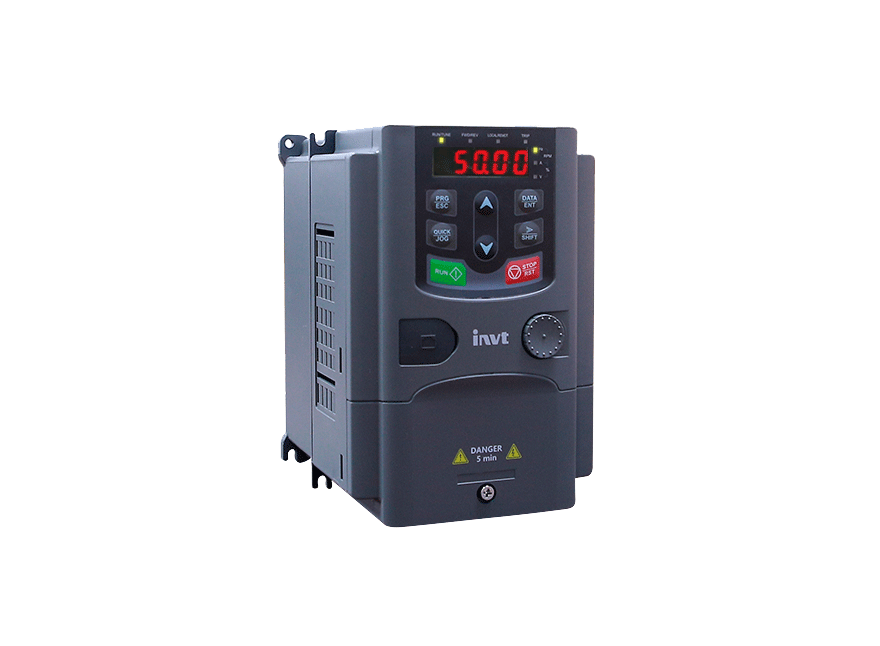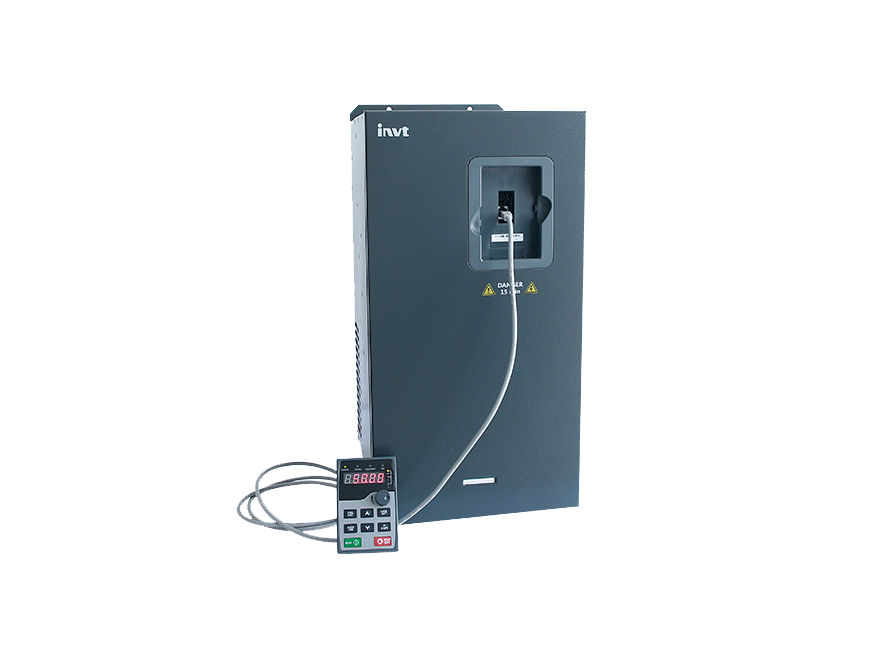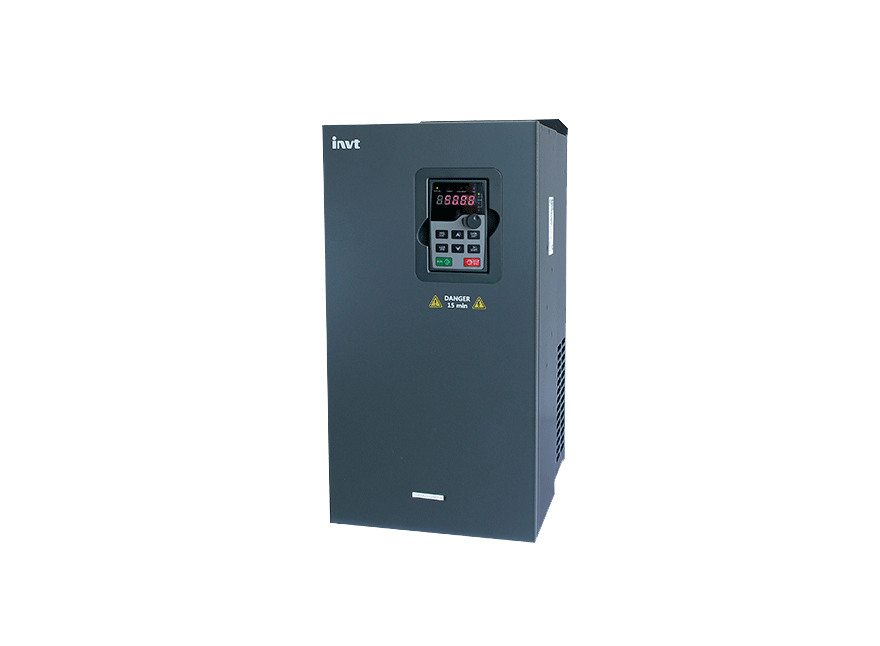 GD200A series general-purpose open loop vector VFD
Based on DSP control system, Goodrive200A VFDs apply V/f vector control and various protections to control asynchronous motors. The air duct, hardware and software have been greatly improved for better environment adaptability, operation and reliable quality certificated by TÜV SÜD.
3 Phase Drives, 220V
3 Phase Drives, 380V
Free delivery within Ha Noi, Ho Chi Minh, Can Tho
Free installation
| | |
| --- | --- |
| Brand: INVT | Warranty: 24 months |
Specifications
Parameter
Input
Rated input voltage (V)
3P, 220VAC (±15%), 0.75~55KW
3P, 400 VAC (±15%), 0.75~500KW
Rated frequency (Hz)
 47 ~ 63Hz
Output
Rated output voltage (V)
 0 ~ Rated input voltage
Technical control performance
Output frequency (Hz)
 0 ~ 400Hz
Control mode
Vectorzie V/F (SVPWM), Sensorless Vector (SVC), Torque control.
 Motor
Asynchronous motor
Speed range
1:100
Speed control precision
±0.2%, (SVC)
Speed fluctuation
±0.3%, (SVC)
Torque response
 ≤ 20 ms (SVC)
Torque control precision
10 %, (SVC)
Starting torque
0.5Hz 150%(SVC)
Overload capacity
1m for 150% of rated current, 10s for 180% of rated current, 1s for 200% of rated current150%
Analog input resolution
≤ 20mV
 Digital input resolution
≤ 2ms
 Dynamic brake
Integrated braking unit with voltage 380V (≤30 Kw).
Starting torque compensation
Smooth start on running motor
 Filter
Built-in C3, optional C2
 Communication
Modbus RTU
Terminal
 Digital input
8 terminals, can be set to NO or NC. Integrated timer.
High speed pulse input
1 high frequency pulse receiving input, PNP and NPN
Analog input
 AI2: 0 ~10V/ 0~20mA,
AI3: -10~10V.
Digital output
RO1A-NO, RO1B-NC, RO1C- Common
RO2A-NO, RO2B-NC, RO2C- Common
Integrated timer.
Analog output
AO1, AO2: 0/4~20mA hoặc 0~10V
Open collector output
1 output opened collector
Built-in timer.
 High speed pulse output
HDO input (ON – OFF output or high frequency pulse output), built in timer
Protection function
Protection against incidents such as over current, high voltage, under voltage, overheating, phase loss, phase out, output line breakage, overload etc.
Special functions
Self-voltage stabilization function (AVR)
Automatically stabilizes the output voltage when the supply voltage fluctuates abnormally.
Functions dedicated to the yarn and textile industry
The speed control varies with the winding cycle.
Function timer, counter
Programmable timers and counters
Torque compensation
 Increases the torque characteristic of V / F control when the motor works at low speed.
Simple water supply function
Maintain water pressure in pump system
Control brake function
Dynamic brake, excitation brake
Power saving function
Saving electricity when the engine is overloaded, improving the engine's power factor.
Load balancing function
When multiple motors are pulling the same load, this function helps balance the distributed load across the motors by reducing the speed down based on the increased value of the load.
Functions help the system to operate continuously
Automatically reset the error according to the number of times and time preset.
Maintains operation during transient power outages and wide operating voltage range suitable for flickering power locations.
Function of inspection and supervision
Connect a computer to monitor the operation as well as set parameters for the inverter thanks to software INVT studio V1.0, HCM.

10.000+
Customers Nationwide

15+
Year Of Experiences

3000+
Warehouse Area Above 3000 m² Is Always Available Items That Help Customers Fast Project Progress

24h
24 Hours To Complete All Processes, Procedure Is Quick And Flexible
High performance
More Accurate Motor Autotuning;
Advanced open loop vector control;
Perfect voltage and current control, reducing the fault protection times;
Multiple braking modes and instant stopping.
0.75kW~500kW(Three Phase 400V)
Features:
VF and Sensorless Vector Control
Up to 0.5Hz/150% starting torque
Built-in braking unit (≤30kW); Optional external braking unit (≥37kW);
External LED keypad to copy parameters(≥18.5kW);Standard membrane keypad design(≤15kW); Optional LCD keypad provided
Standard C3 filters; Optional C2 filters
Accurate parameters auto tuning and better motor drive
Simple water supply function
Support G/P dual rating
Customization services provided (like PTC )
CE requirements certified
Applications:
Air compressor, Oil, Warming and Water Supply, Plastics machine, Mine, Fans and Water pumps"