02.03.2023
Seminar "Initiating Careers with DAT" attracted a large number of HUTECH students to participate
On February 25, 2023, DAT Group organized seminar 'Initiating Careers with DAT' at Ho Chi Minh City University of Technology (HUTECH). The program attracted nearly 200 students to participate.
Seminar 'Initiating Careers with DAT' was organized with the aim of opening up development directions and a pathway to success for future automation engineers. By participating in the seminar, HUTECH students were updated and enriched with knowledge and trends in the field of industrial automation, with two main focal points in terms of content.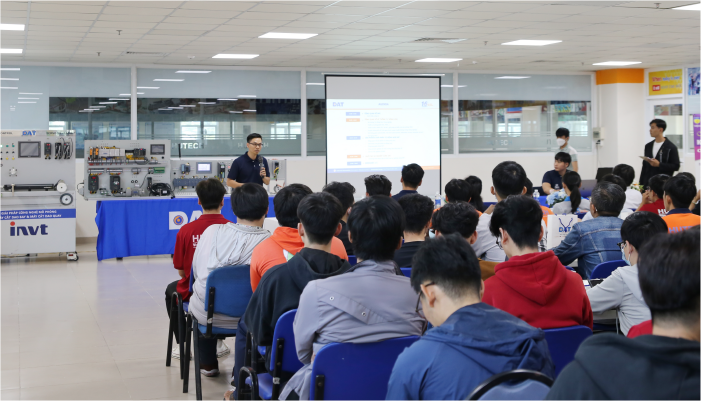 In overview section, DAT Group's experts consolidated information about field devices (such as inverters, HMIs…), control devices (PLC and PAC, solution and PAC backup architecture), industrial communication protocols, supervision systems (SCADA, client-server model, redundant server, historian server), and MES systems.
In the practical knowledge section, HUTECH students gained access to prominent automation solutions that are being applied and yielding high efficiency for thousands of enterprises nationwide. DAT experts specially prepared demo sets simulating solutions for students to immediately follow and grasp how these automation applications operate in reality. Notable examples include the INVT Servo DA200 ECAM solution for controlling rotating blade cutting machines and Master – Slave GD350A, as well as Siemens equipment from the Factory Automation and Motion Control group.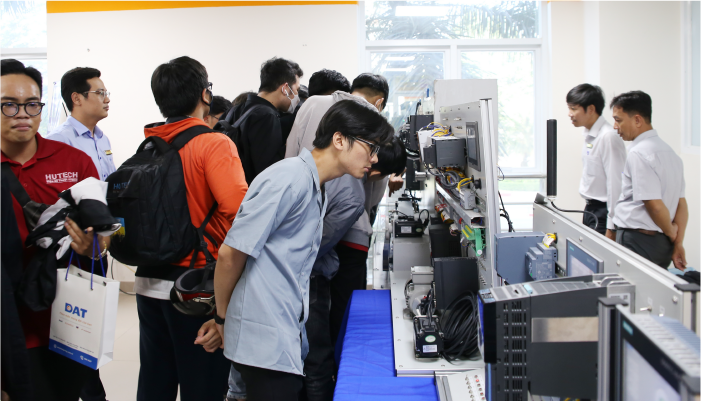 In recent years, demand for human resources in the field of automation has been steadily increasing. However, due to relatively high requirements, graduates often encounter obstacles when pursuing their passion in a professional environment. Ms. Nguyen Thi Thanh Thuy, Recruitment Department Manager at DAT Group, shared: "With the vision of becoming a leading technology, trade, and service corporation in Vietnam market in the field of industrial automation, DAT Group is committed to developing a high-level workforce with innovative thinking and creativity to pioneer comprehensive and efficient solutions. DAT Group's professional, dynamic, and open working environment will help employees improve their professional skills and discover their potential."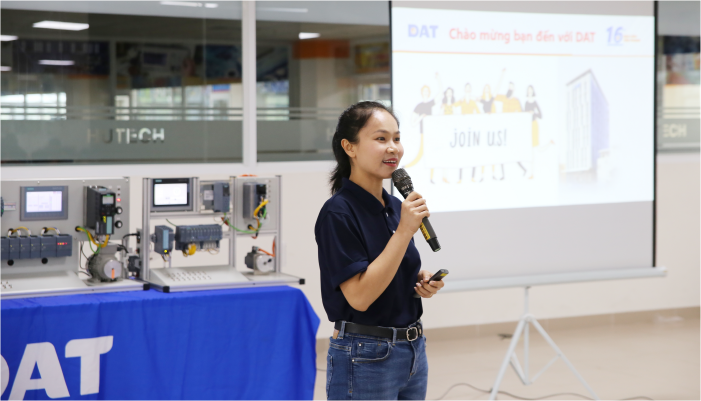 Given HUTECH students' interest in career opportunities at DAT Group, Ms. Thuy revealed that DAT Group is constantly recruiting for various positions suitable for automation engineering students, such as R&D engineers, design engineers, energy engineering technicians, business representatives… Furthermore, DAT also provides internship opportunities under the guidance of an experienced practical team, along with attractive remuneration and benefits.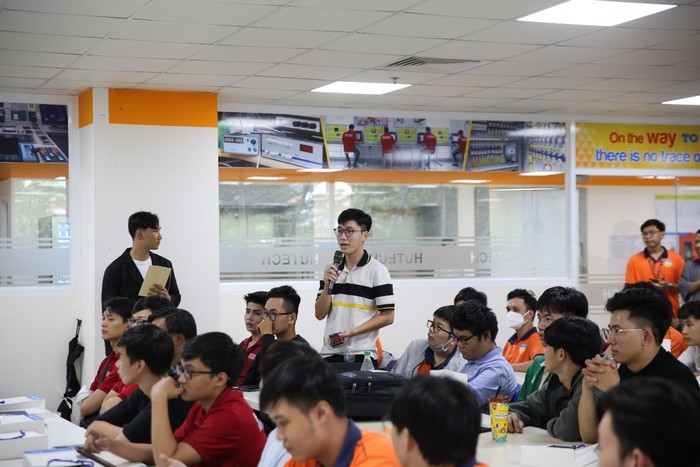 Since February 2023, DAT Group has welcomed nearly 20 HUTECH students for internships. During internship period, HUTECH students are highly valued by DAT Group's direct managers for their diligence, proactive learning, and their willingness to tackle challenges. Nguyen Truong Cong Nguyen, a HUTECH student interning as an Automation Engineer, shared: "At DAT Group, I am constantly given opportunities to learn and develop through hands-on experience and taking responsibility for assigned tasks. To help me gain more experience and a deeper understanding of automation design and application in an industrial environment, senior engineers allow me to participate in various real projects. Under dedicated guidance of knowledgeable and experienced engineer team, I have grown significantly in terms of knowledge and professional skills within a short period."
To view DAT Group's recruitment information, please visit: https://datgroup.com.vn/tuyendung/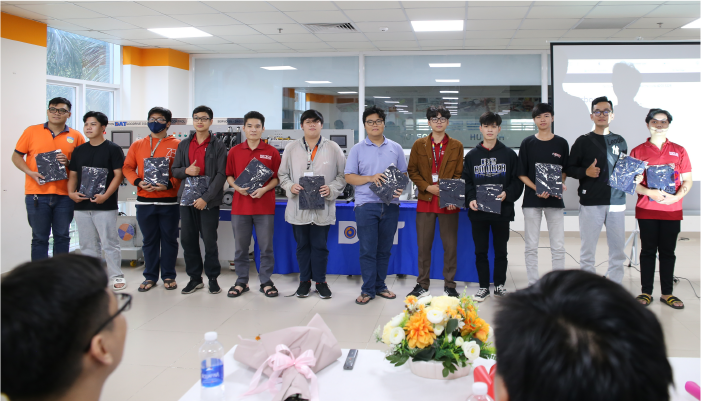 In addition to illustrating comprehensive landscape of automation trends and career development opportunities, seminar also provided a valuable space for connecting and exchanging knowledge for HUTECH students. Questions and concerns from students were addressed and guided with specificity and enthusiasm.
With desire to support automation engineering students in enhancing their competence standards and being prepared to meet challenges of an ever-changing world, "Initiating Careers with DAT" seminar will continue to be organized at various universities in coming time. For any support needs and detailed information, please contact Hotline 1800 6567 (toll-free).