Precise control solution, increasing efficiency for plastic bag cutting machine
The solution uses PLC, HMI, Servo programmable controllers and INVT inverters to ensure stable operation of the packaging machine, accurate cutting for even products at a speed of up to 130 pieces/minute. The solution helps users easily change the product speed and length to suit production needs.
The plastic bag cutting machine performs the final stage in the process chain to create finished plastic bag packaging, which is commonly used in today's life.
The old-style operating method uses a VS motor to regulate the machine speed and other components (unloading, sealing, cutting, and spraying) are linked together through a mechanical transmission.
CUSTOMERS' DIFFICULTIES
Low productivity and large product length error
Noisy operation, mechanical loss and energy consumption
It is difficult to change the machine speed and product length
Operating complex systems, requiring a lot of mechanical adjustment
Regularly check and maintain mechanics and engines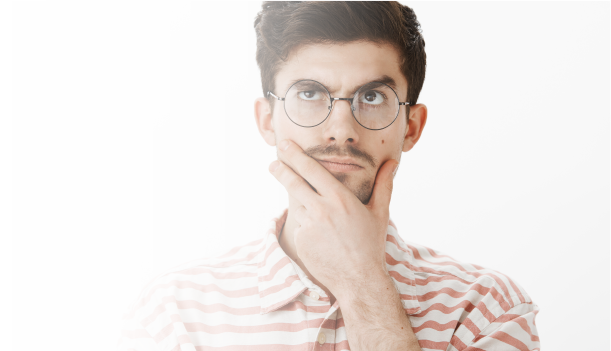 SOLUTION ANALYSIS
PLC PROGRAMMING handle all machine operations
HMI touch screen: allows users to easily monitor, operate, set speed, product length and other functions, etc.
Servo SV-DA200 for injection part: control injection shaft according to set length
GD200A/GD20: control the speed of the motors according to the machine speed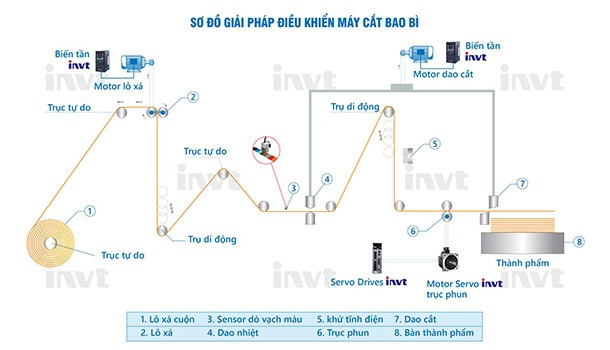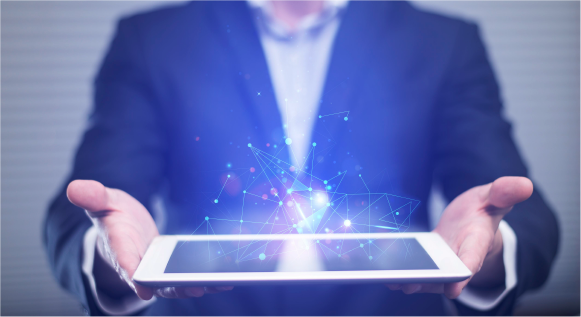 SOLUTION ADVANTAGES
Easy to change machine speed as well as product length
The machine speed can be adjusted from 0 to 130 products/minute. The product length can be adjusted from 0 – 3000 mm, supporting line cutting.
System performance improved significantly, up to 30% better than the old system with a speed of up to 130 products/minute
The system operates smoothly and accurately to produce beautiful, high-quality products
Simple operation system, user-friendly interface
Protects the engine against mechanical shock thus reducing maintenance costs
Are you still hesitant, worried about efficiency?
Take a look at DAT's specialized solution design process.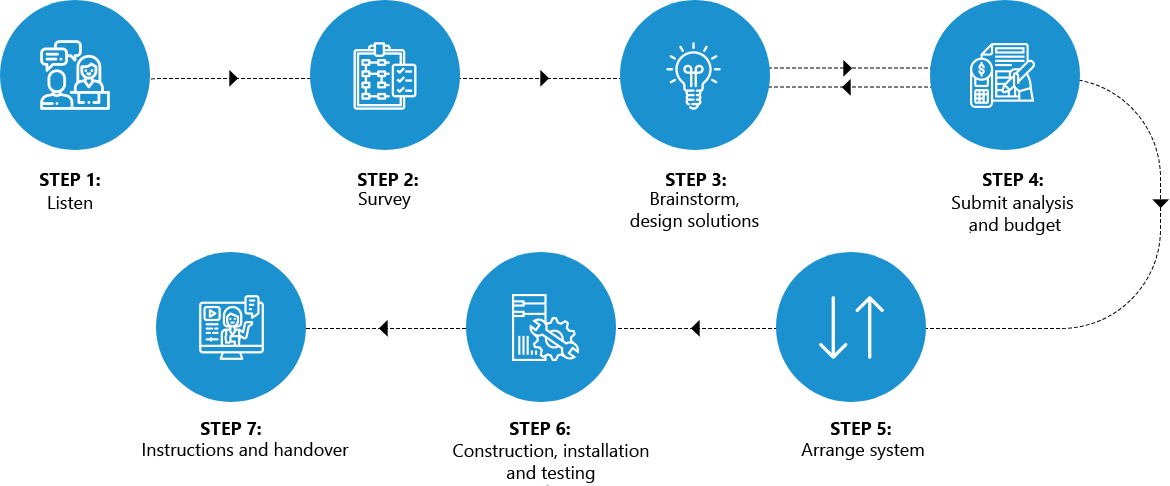 Contact an expert
If you need advice and learn about DAT's solutions, please contact 1800 6567 to meet with experts today.

10.000+
Customers

15+
Years Of Experience

3000+
Warehouse Area Above 3000 m² Is Always Available Items That Help Customers Fast Project Progress

24h
24 Hours To Complete All Processes, Procedure Is Quick And Flexible
Let's go with DAT

24/7 SUPPORT
Professional support team, ready to serve 7/7

Hotline 1800 6567
Free consultation call center for DAT's customers. Call us now.

Email: info@dattech.com.vn
All customer requests sent to DAT's email are resolved and answered as quickly as possible.