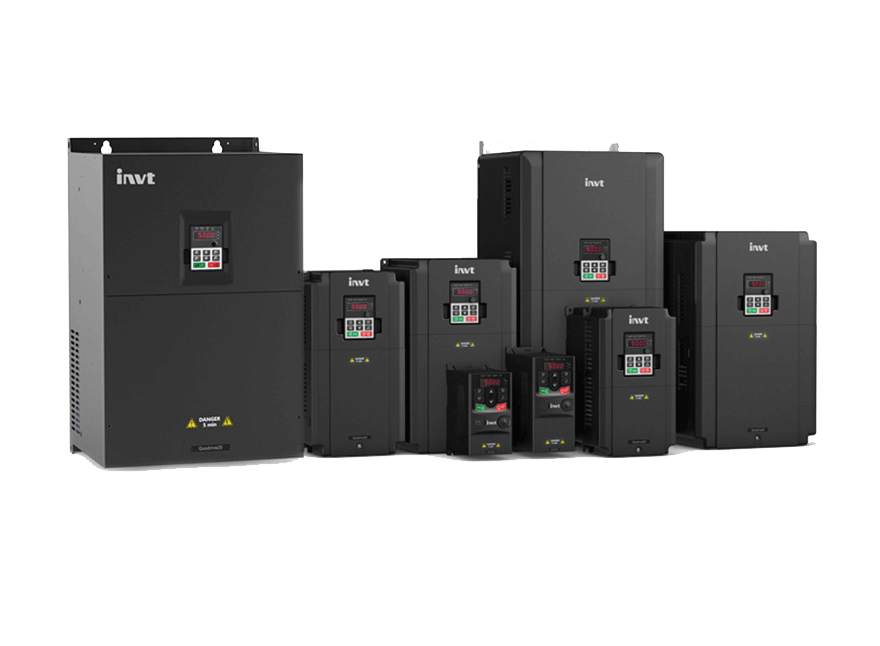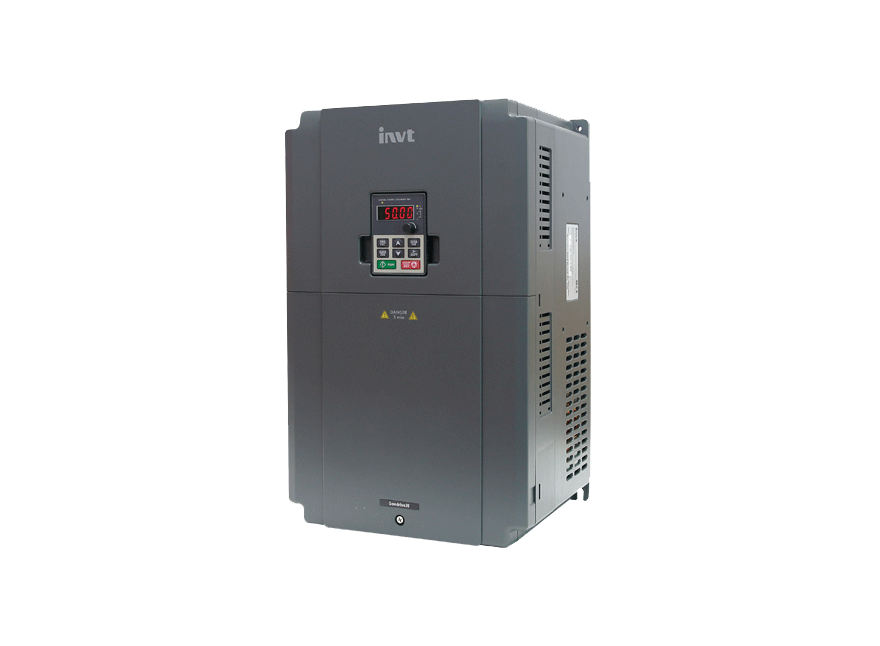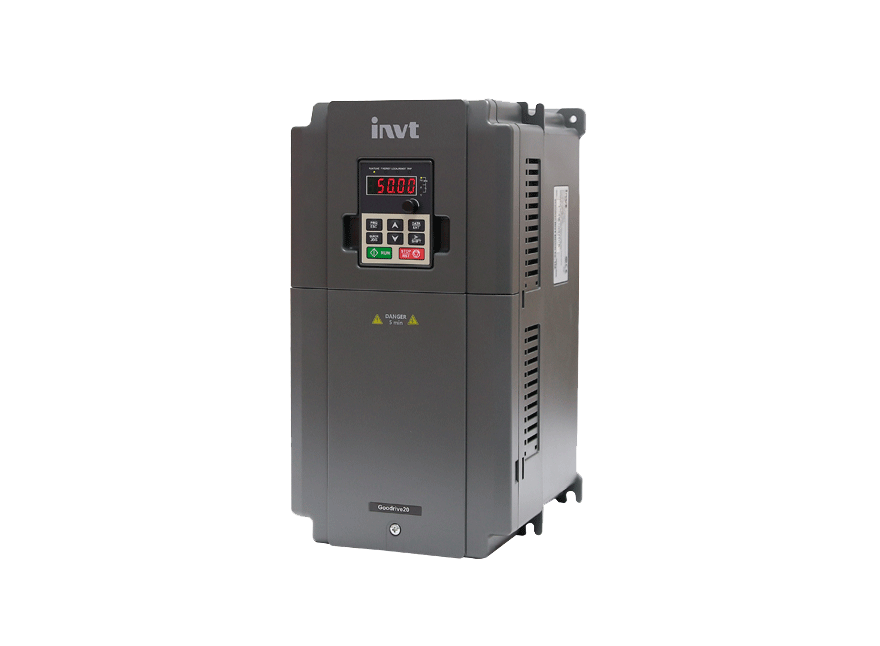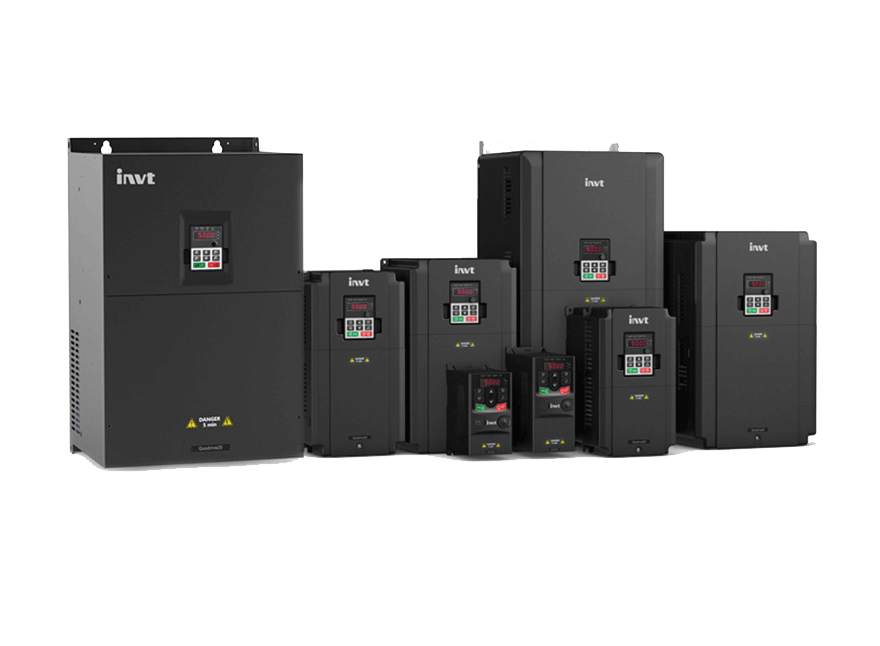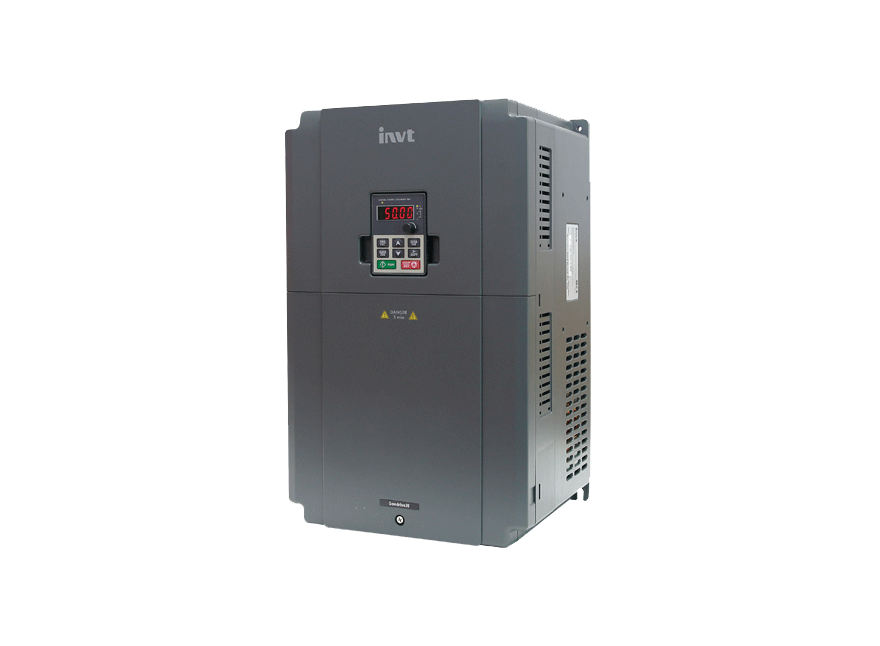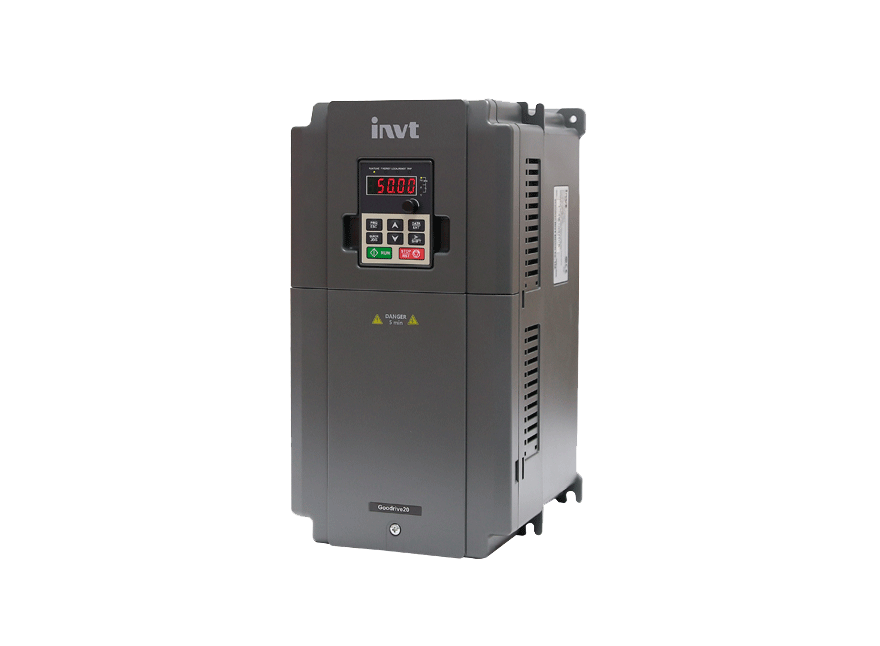 GD20 Series Economic Type Open Loop Vector Control Inverter
As a kind of mini general vector inverters, Goodrive20 series inverters adopt international advanced vector control algorithm and possess excellent functions; compatible with wall and rail installation, smaller and space-saving, Goodrive20 series inverters are high performance mini products for small power market.
Single Phase Drives, 220V
3 Phase Drives, 380V
Free delivery within Ha Noi, Ho Chi Minh, Can Tho
Free installation
| | |
| --- | --- |
| Brand: INVT | Warranty: 24 Months |
Specifications

Parameter
Power input
Rated input voltage (V)
1P, 220V (±15%), 0.4 ~ 4 kW
3P, 380V (±15%), 0.75 ~110 kW
Rated frequency (Hz)
 47 ~ 63Hz
Power output
Rated output voltage (V)
Refer to "rated value"
Controller properties
Output frequency (Hz)
Refer to "rated value"
Controller mode
SVPWM, SVC
Motor type
Asynchronous motor
Speed range
0.111111111
Speed control precision
 ±0.2%, (SVC)
Speed fluctuation
 ±0.3%, (SVC)
Torque response
 <20ms
Torque starts
0.5Hz 150%(SVC)
Overload capacity
1m for 150% of rated current, 10s for 180% of rated current, 1s for 200% of rated current150%
Frequency setup mode
Keypad digits, anaglog quantity, pulse frequency, multi-step speed operation, simple PLC, PID, MODBUS communication. Realize switching between the set combination and the set channel.
 Noise filter
Built-in C3, optional C2 compliant with IEC61800-3 C2 standards, IEC61800-3 C3
Communication
 Modbus RTU
 Terminal
Digital input
04 inputs, can be set to NO or NC, integrated timer
High speed pulse input
01 high frequency pulse receiving input, PNP and NPN
Analog input
AI1: Volume on keypad
AI2: 0 ~ 10V / 0 ~ 20mA
AI3: -10 ~ 10V
Analog output
 AO1, AO2: 0/4~20mA hoặc 0~10V
Digital output
RO1A-NO, RO1B-NC, RO1C- Common
RO2A-NO, RO2B-NC, RO2C- Common
1 open collector output Y1
Built-in timer
Protection function
Protection against incidents such as over current, high voltage, under voltage, over temperature, phase loss, phase out, output line breakage, overload etc.
 Other functions
Self-voltage stabilization function (AVR)
Automatically stabilizes the output voltage when the supply voltage fluctuates abnormally.
Load balancing function
When multiple motors are pulling the same load, this function helps balance the distributed load across the motors by reducing the speed down based on the increased value of the load.
Cool
Self-cooling
Installation
Mount on cabinet board or DIN rail
 IP
 IP20

10.000+
Customers Nationwide

15+
Year Of Experiences

3000+
Warehouse Area Above 3000 m² Is Always Available Items That Help Customers Fast Project Progress

24h
24 Hours To Complete All Processes, Procedure Is Quick And Flexible
Mini design, smaller installation space;
Compatible with rail and wall installation, flexible installation manner;
Available multi-inverter in parallel installation, more effective space-saving.