Solution using Servo MH800 saves up to 80% electricity for hydraulic plastic injection machines
The solution of using INVT MH800 servo kit to replace the traditional three-phase motor in hydraulic plastic injection machines helps to save power up to 80% power consumption, while improving production productivity and reducing waste for enterprises. plastic injection industry.
In plastic injection factories, hydraulic plastic injection machines are the largest power consuming equipment, up to 80% of the whole plant's electricity consumption. How to reduce electricity consumption is a difficult problem for enterprises in the plastic industry, especially for enterprises using old technology.
The hydraulic plastic injection machine operates in a closed cycle, including the following main stages: close the mold, inject glue, press the glue, cool down, open the mold, take the product. Each stage requires different pressure, flow and time.
The old-style traditional hydraulic plastic injection machine solution uses a three-phase oil pump motor, the pump is always running continuously and fixed at 100% capacity at all stages.
CUSTOMERS' DIFFICULTIES
The pump always runs at 100% capacity at all stages, which causes large loss of capacity and wastes energy, especially in the stages where low flow and pressure are required (typically the cooling process).
The system is unstable, often fails and has to stop the machine to fix it, which causes material loss, reduces production productivity and affects production progress.
Reduced equipment life and oil life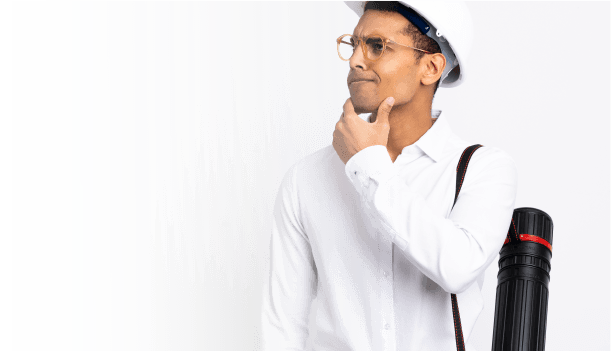 SOLUTION ANALYSIS
Use the MH800 hydraulic servo unit to replace the 3-phase electric motor:
MH800 hydraulic servo set includes: 1 MH800 servo motor, 1 servo controller (Driver), 1 hydraulic pump head and 1 pressure sensor are mounted at the pump outlet. When the machine is operating, the pressure sensor will continuously measure the oil pressure signal and feedback to the servo controller to adjust the oil pump motor speed in accordance with the actual pressure and load flow requirements at each stage. At that time, energy consumption will reach the lowest level, helping enterprises save from 20% to 80% of the total energy to operate the hydraulic plastic injection system. At the same time, it helps to reduce the maximum operating frequency of the machine, improving the life of the engine.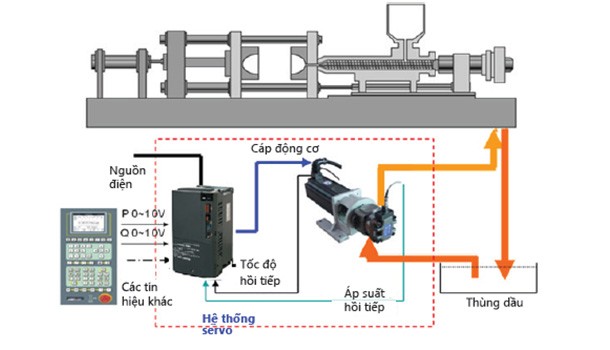 SOLUTION ADVANTAGES
Save 20% – 80% of power consumption
Improve quality, reduce waste
High performance, fast response, precise control
Easy and stable operation
Protects engine and mechanics, increases oil life
Reduce the frequency and cost of maintenance, maintenance
Complete solution, quick and easy installation. 24/7 service
Are you still hesitant, worried about efficiency?
Take a look at DAT's specialized solution design process.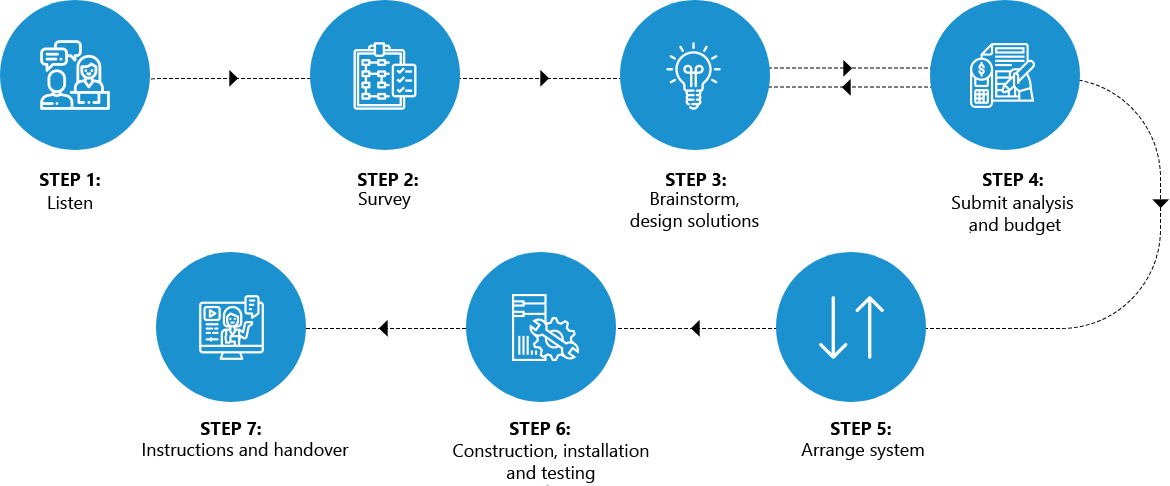 Contact an expert
If you need advice and learn about DAT's solutions, please contact 1800 6567 to meet with experts today.
Products for solutions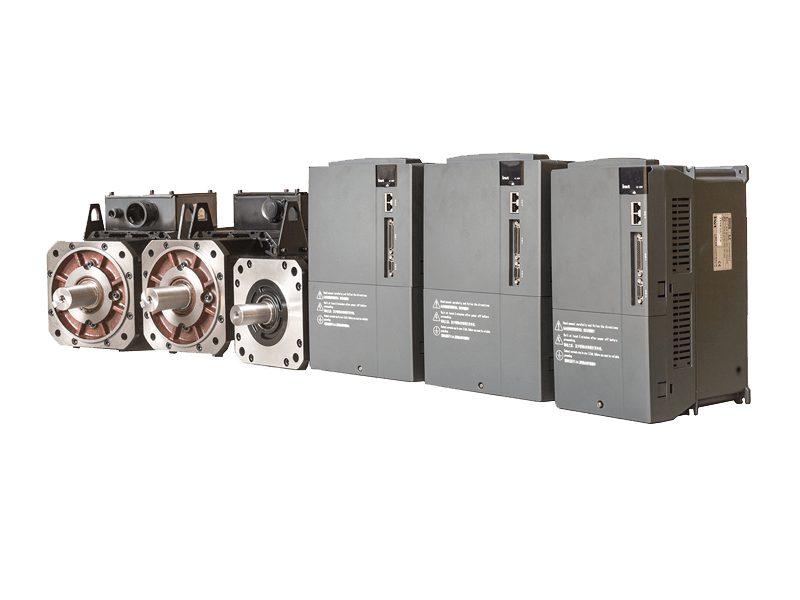 MH800 - high-end hydraulic servo unit, specialized for controlling pressure and flow for hydraulic plastic injection machine systems with accuracy and fast response, saving up to 80% of electrical energy.
View more

10.000+
Customers

15+
Years Of Experience

3000+
Warehouse Area Above 3000 m² Is Always Available Items That Help Customers Fast Project Progress

24h
24 Hours To Complete All Processes, Procedure Is Quick And Flexible
Let's go with DAT

24/7 SUPPORT
Professional support team, ready to serve 7/7

Hotline 1800 6567
Free consultation call center for DAT's customers. Call us now.

Email: info@dattech.com.vn
All customer requests sent to DAT's email are resolved and answered as quickly as possible.