DAT upgraded plastic bag blowing machine and glove making machine
In order to quickly adapt and take advantage of technical knowledge and experience to innovate and optimize production for a plastic customer in Binh Chanh district, Ho Chi Minh City, DAT has researched and applied 3 electrical cabinets including Servo, PLC, HMI, Inverter into the bag blowing machine and glove making machine system, helping this customer to improve technology and enhance competitive advantage.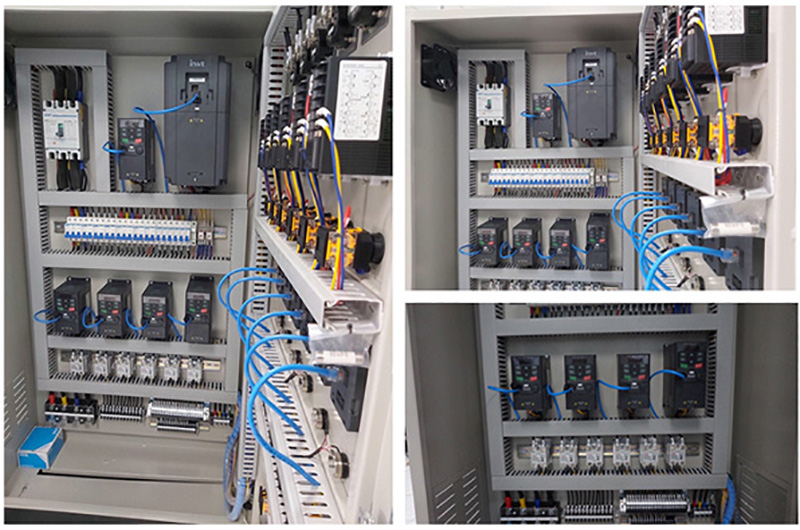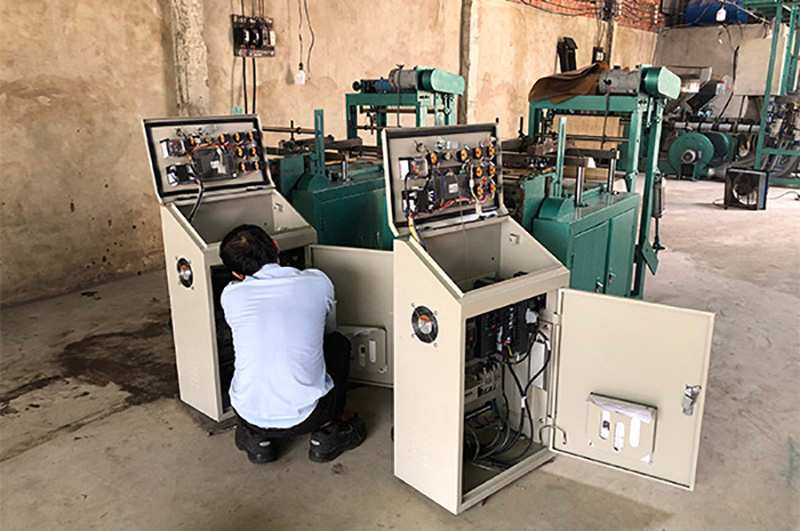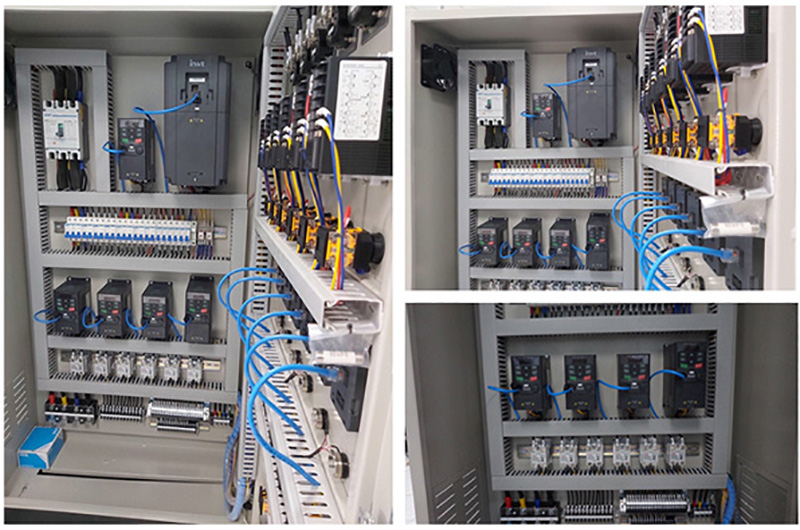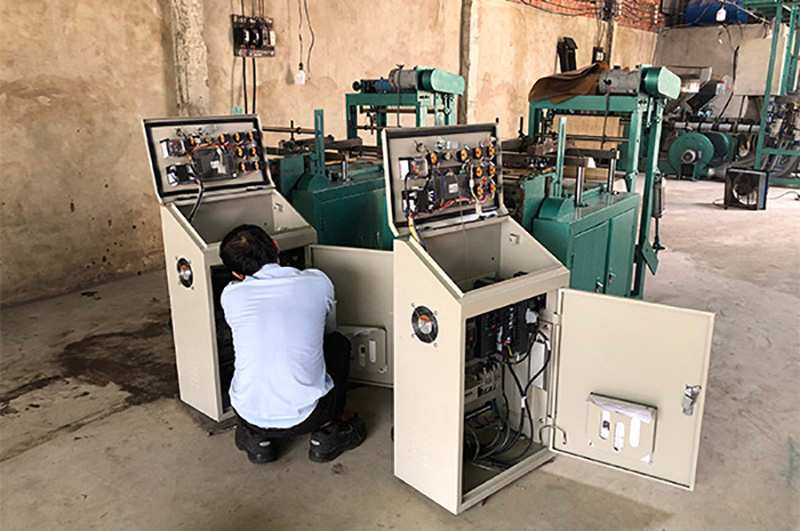 Project information
Area
Binh Thanh, HCMC
Field of activity
Plastic industry
Customer need
Upgraded technology, adjust operation temperature and injection cycle time for bag blowing and glove stamping machines with high speed up to 140 – 180 pieces/min.
DAT's solutions

TThe control cabinet of the bag blowing machine includes: 1 30kW inverter, 1 1.5kW inverter for blower, 1 0.75kW inverter for membrane pulling machine, 2 0.75kW inverters for coil collector, 6 assemblies using heat meter and SSR.
The control cabinet of the glove machine includes: 1 PLC 0806MAT, 1 HMI VS 7INCH, 1 2.2kW inverter for cutter – press table, 1 0.75kW inverter for unpacking and 1 2kW Servo in E0 series.

Application results

The system works stably.
Improve machine productivity, ensure product quality, increase competitive advantage.
Fast installation time thanks to DAT's large and always available warehouse.
A team of experienced engineers, ready to support 24/7 when machines have problems.
Firmly overcome challenges, bring the highest benefits to customers
Vietnam's plastic industry is one of the industries with a relatively fast growth rate compared to the general economy. From 2012 to 2017, Vietnam's plastic industry grew by an average of 11.6% a year, faster than the 3.9% growth rate of the world plastic industry and faster than the average GDP growth of about approx. 6.2% of Vietnam in the same period. The output products of the plastic industry are applied in many different fields from consumption, trade to construction and assembly. Therefore, the number of small and medium enterprises participating in this industry is continuously increasing, requiring units to strengthen their capacity and increase competitiveness.
Through the innovation of production technology, enterprises can increase productivity, control product quality and use resources efficiently. Well aware of this problem, an enterprise with many years of operation in the plastic industry in Binh Chanh district, Ho Chi Minh City has invested in improving the machinery system. However, the replacement equipment is not suitable, causing the machine to have minor errors, and the production speed does not meet expectations.
With a series of intelligent solutions implemented, dedicated support service and genuine long-term warranty policy, DAT has earned the absolute trust of this customer for upgrading the bag blower and glove machine.
Although it was the first time to upgrade high-speed machines up to 140-180 pieces/minute, with excitement and extensive experience in the industry, DAT engineers have applied the right solution, handled all requirements well and help customers not only save electricity, reduce maintenance costs, but also improve production productivity, increase competitive advantage in the market.