Application of GD5000 medium-voltage VFD to control oxygen blowing fan in Tuyen Quang steel plant
With a successful track record of applying GD5000 medium-voltage VFD to enhance efficiency for numerous enterprises, DAT has received a request to improve oxygen blowing fan system from Tuyen Quang Steel Plant. DAT's solution involves using GD5000 inverter to control oxygen blowing fan, combined with a SCADA monitoring system, which has brought significant benefits to Tuyen Quang Steel Plant.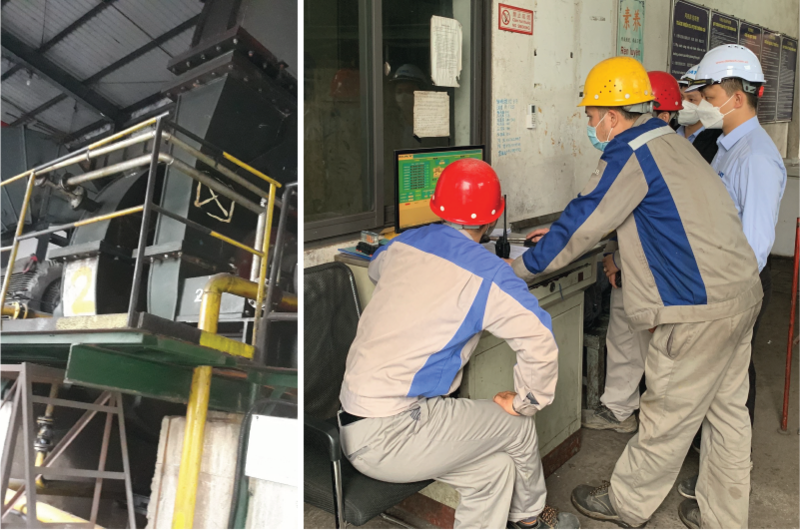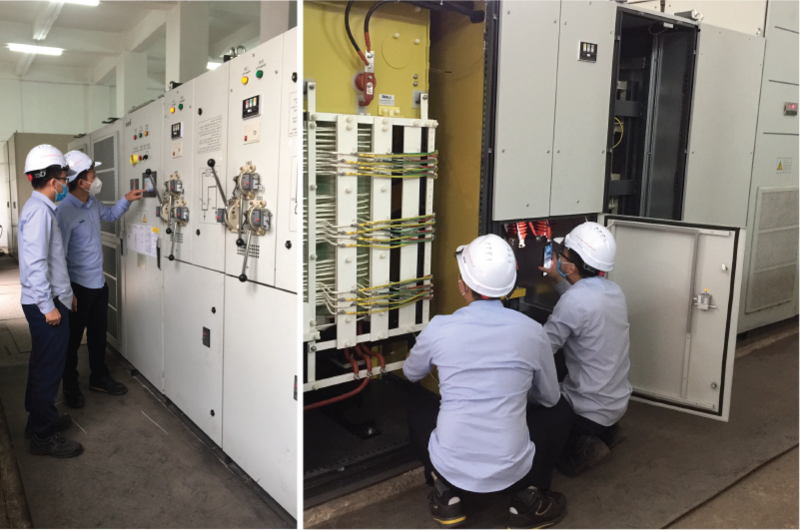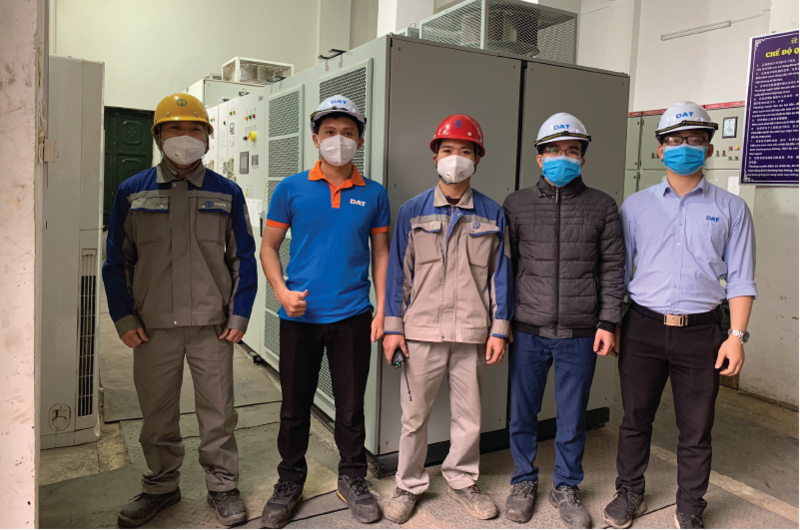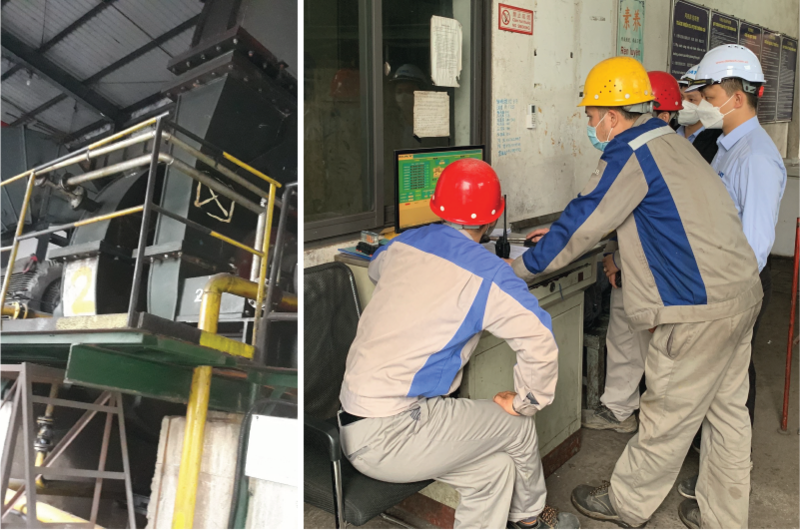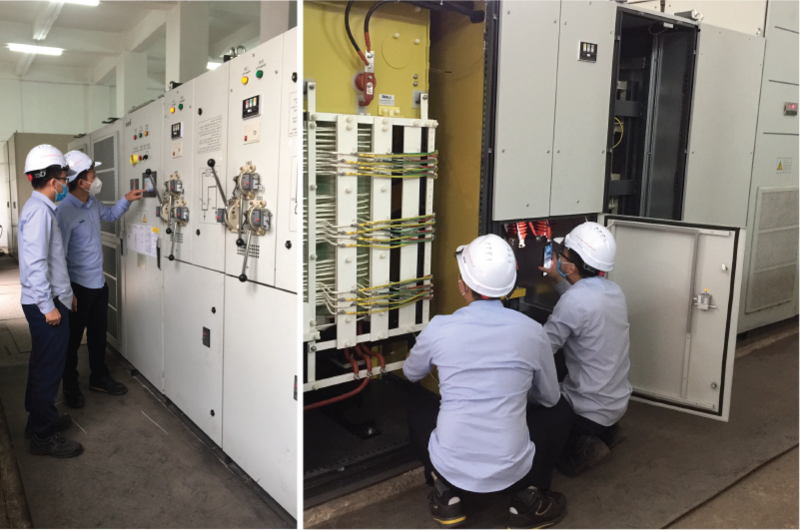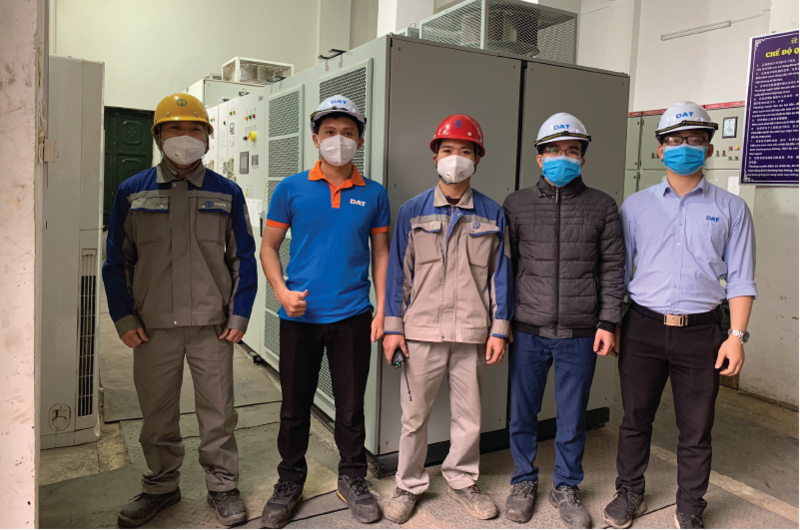 Project information
Field of activity
Steel
Name of client
Tuyen Quang Steel Plant
Customer need
Improvement of control system and installation of additional backup VFD for oxygen blowing furnace fan.
Solution
Utilizing GD5000 medium-voltage VFD to control oxygen blowing furnace fan and designing a SCADA control interface that operates on a PC through WinCC V7.x software
Application results

System operates steadily and efficiently.
Interface is intuitive and dynamic, making system monitoring easier compared to old system.
Enhanced product quality.
Simpler and safer operational procedures compared to old system.
DAT's team of engineers designs and installs swiftly, enabling  business to take control of the system.
Outstanding service, with 24/7 technical support.
Recognizing clear significance of producing "green steel" in sustainable development, Tuyen Quang Steel Plant has made decision to upgrade its system with advanced technology to enhance product quality and protect  environment.
DAT's solution, utilizing GD5000 medium-voltage VFD to control fan systems within  steel plant, has helped numerous businesses optimize their production and increase competitiveness in market. This success has bolstered DAT's reputation and prompted Tuyen Quang Steel Plant to improve its oxygen blowing furnace.
After thorough assessment, DAT also provided consultancy to Tuyen Quang Steel Plant, emphasizing  importance of a monitoring and control system. Recommended solution involves utilizing and designing a SCADA monitoring and control interface operating on a PC via WinCC software. This approach aims to enhance efficiency and minimize risks in production process.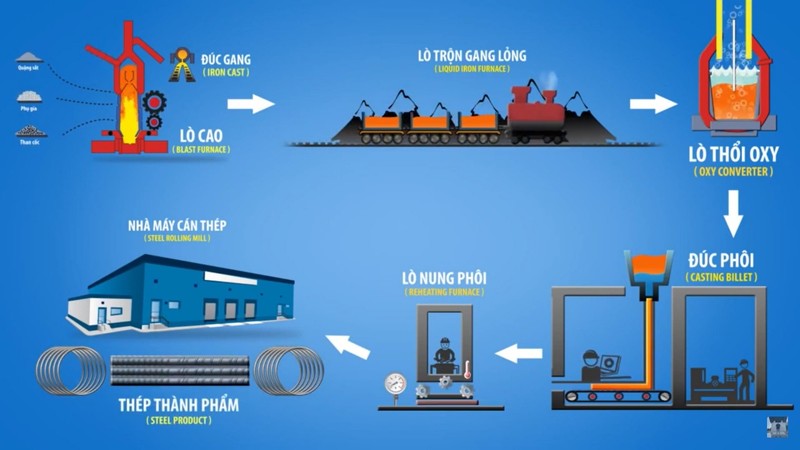 In the process of steelmaking, oxygen blowing furnace cycle plays a crucial role. This cycle helps reduce  carbon content in molten iron produced in blast furnace, while also decreasing brittleness of steel after it is transformed into final product.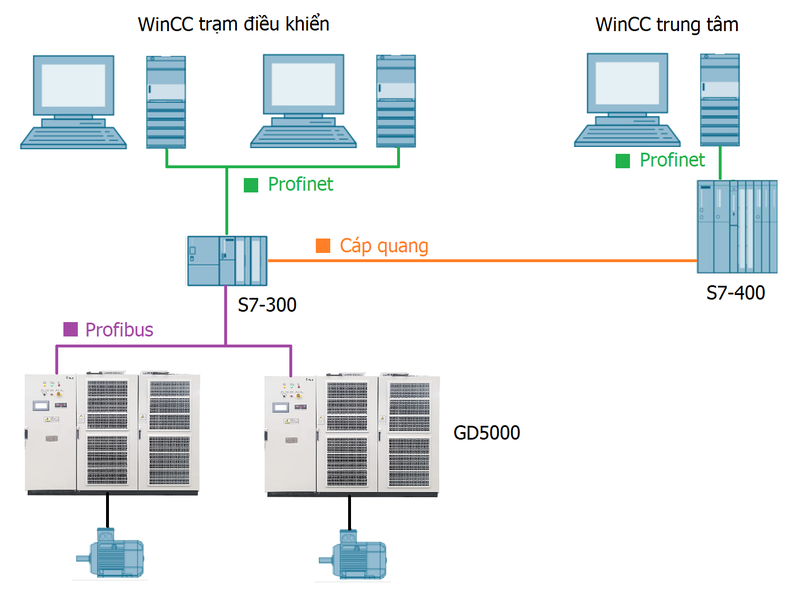 Oxygen supply fan for oxygen blowing furnace is controlled through two redundant GD5000 medium-voltage variable frequency drives (VFDs).
GD5000 medium-voltage VFDs are controlled via Profibus communication protocol of S7-300 PLC and can also be monitored and controlled through  S7-400 PLC at central WinCC control system.
WinCC control system at control station consists of two PCs operating in Single-User mode, providing redundancy in case one of systems encounters an error.
Fan system is monitored and controlled using a multitude of complex parameters to prevent errors during operation.
In manual mode:
Fan speed is controlled through WinCC control system at control station.
In automatic mode:
Fan speed is controlled through both central WinCC system and S7-400 PLC, with fan speed optimized to maintain appropriate oxygen concentration for smelting process.
WinCC system at control station: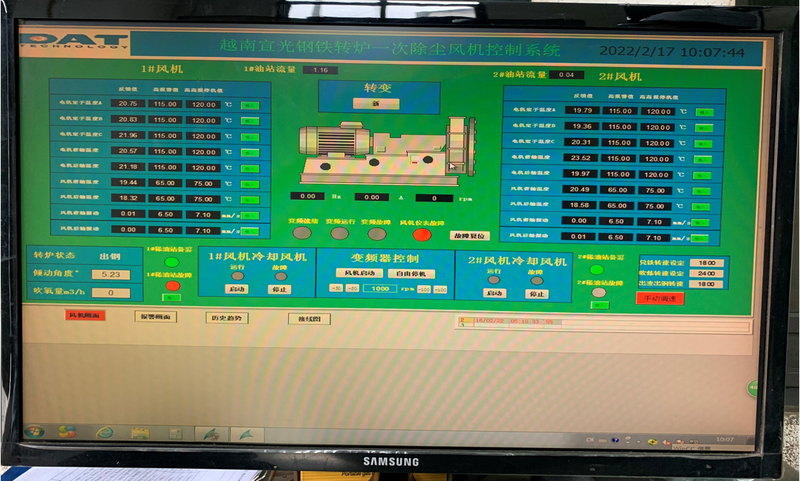 WinCC control system at central control station: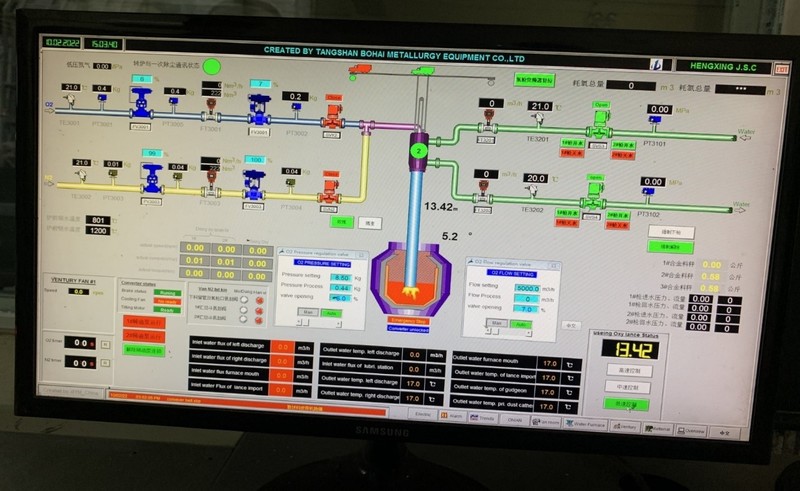 System has been further improved with addition of a bypass switching circuit as proposed by factory. Bypass switching circuit section for switching backup VFD has been meticulously implemented by DAT, allowing for remote monitoring and control on WinCC interface.
With old system::
When locking hydraulic locks and cutting machine section, operators had to follow a complex procedure. Therefore, when a system error occurred, it was challenging to identify issue for troubleshooting.
High voltage cutting machine had to be shut down at a close distance, which posed a significant risk to operators.
With DAT's improved system:
Hydraulic lock procedure is intuitively monitored on the WinCC interface. If a system error occurs, it can be promptly detected and resolved.
High voltage cutting machine can be operated and shut down directly from control station, ensuring safety.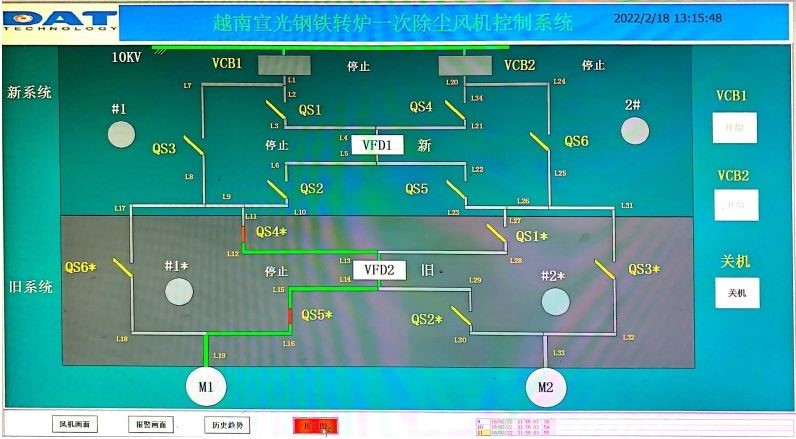 With exceptional services provided by DAT – INVT's authorized representative in Vietnam, Tuyen Quang Steel Plant can rest assured throughout operation of system.
For all inquiries and support regarding products and solutions, please contact our hotline at 1800 6567 (toll-free).