DAT pioneers successful application of control solution for flying C/Z purlin cutting machine in Vietnam
Amidst wave of innovation and increased automation capacity to adapt to new context, DAT's R&D engineering team takes lead in researching numerous high-performance control solutions. Through relentless efforts to create efficiency for customers, DAT becomes the first company in Vietnam to successfully provide a flying C/Z purlin cutting machine control solution for a steel design and manufacturing company in Ho Chi Minh City.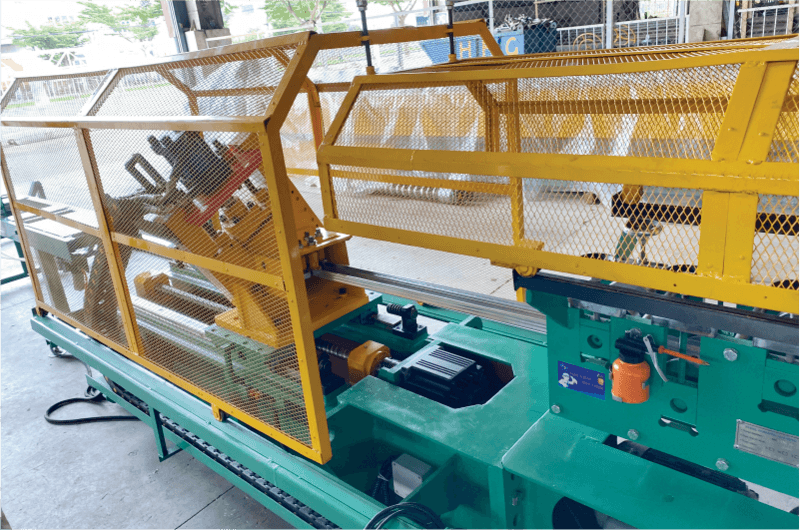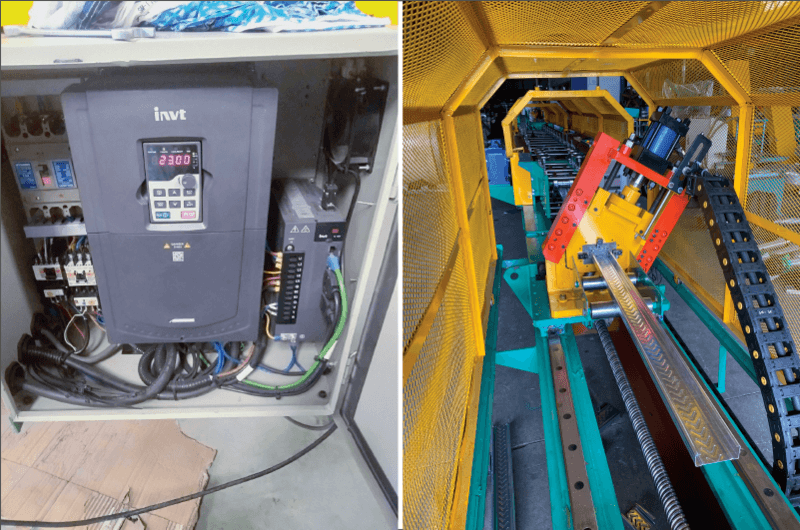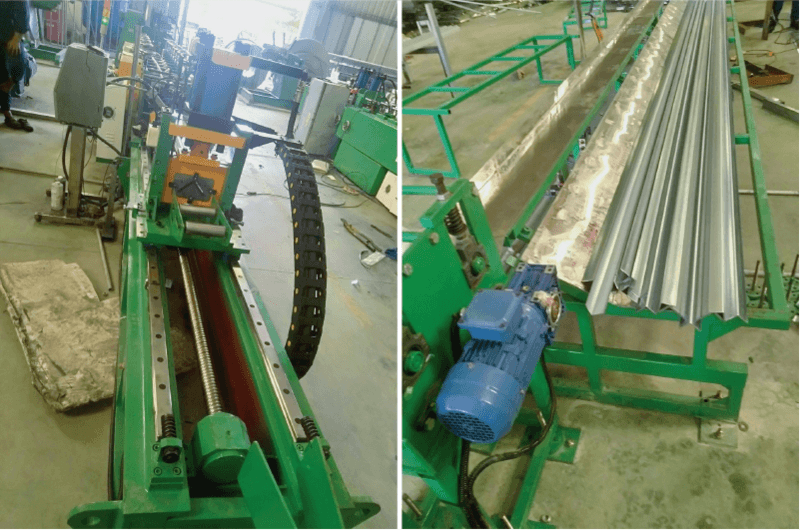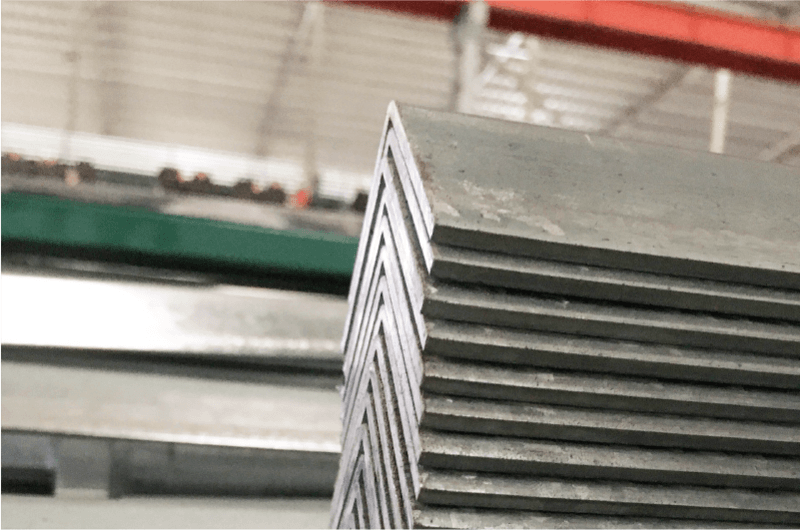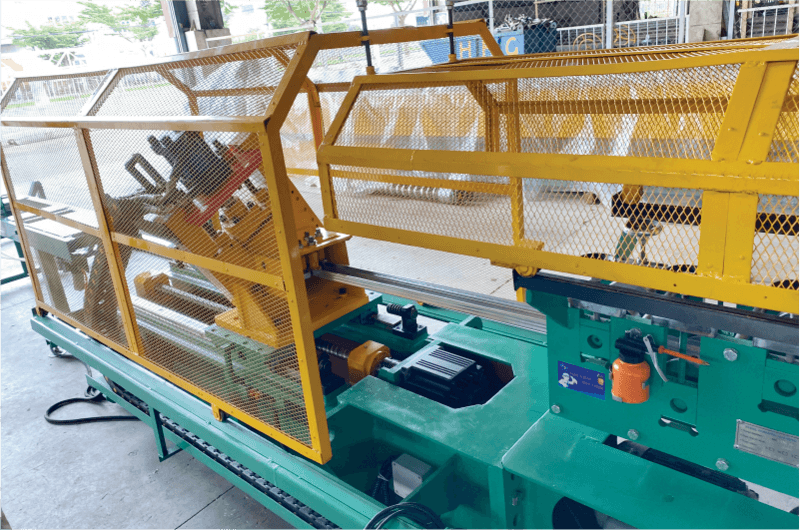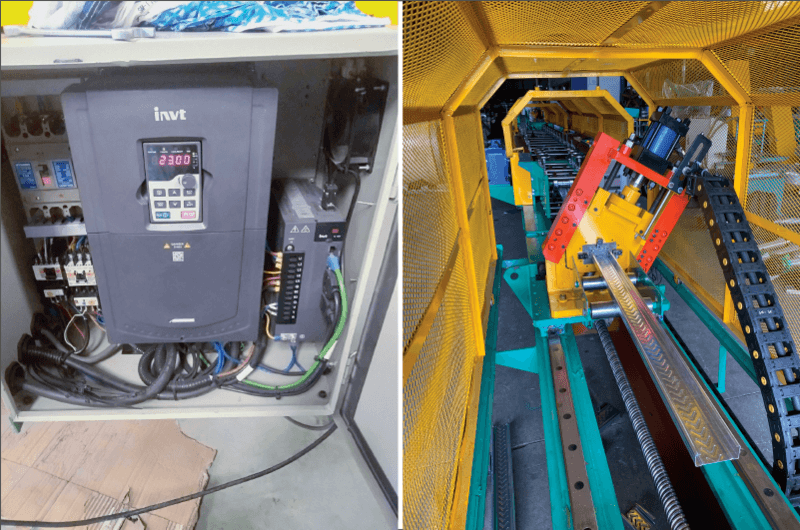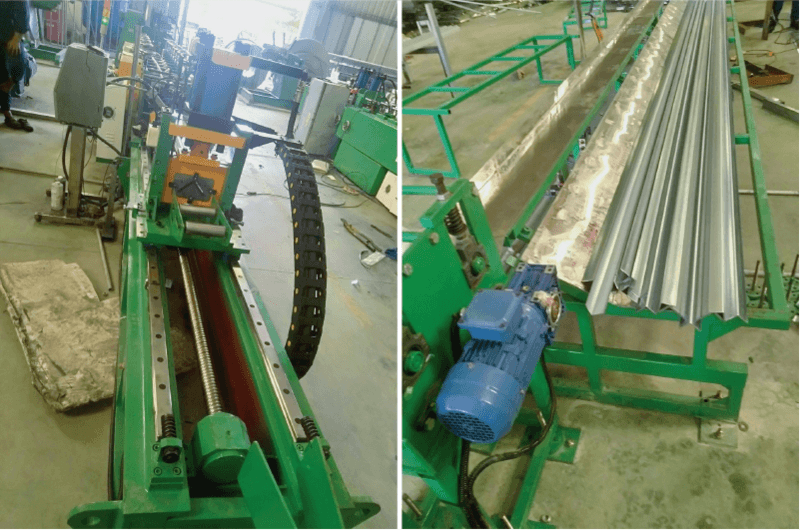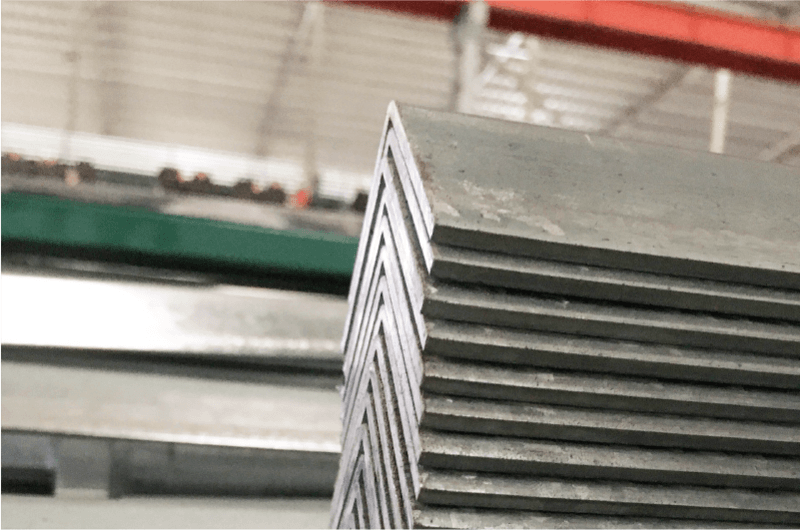 Project information
Field of activity
Steel
Client
Steel Design and Manufacturing Company in Ho Chi Minh City
Customer need

Control Solution for Flying C/Z Purlin Cutting System.
Solution provider is a reputable Vietnamese company with extensive experience in implementing automation projects, well-established in market, and capable of providing swift and long-term support.

Solution

Solution includes: DA200 Servo, VS HMI, GD200A VFD, and electrical cabinet.
Utilizing the ECAM feature of the DA200 Servo ensures precise and high-performance operation of the machine, leading to cost savings for the customer.

Integration of an intelligent control screen with a design and language optimized for Vietnamese users makes operation easy for  customer.

Benefits for Customers

For OEMs: Ensure system consistency, high performance, while also providing the potential for technology security and machine upgrades.
For end users: Easy operation is guaranteed as the system is optimally designed for Vietnamese users by DAT, backed by dedicated and timely support from DAT's highly skilled engineering team.

Customer Review

System operates stably, and quality of the finished product can compete effectively with imported machines.
Powerful ECAM feature of DA200 fully meets demands of complex mechanical systems with requirements for precision and high performance, indicating significant potential for development.
Ability to respond to flexible speed requirements with minimal margin of error is a notable feature.
In order to enhance the capability to design diverse products and meet needs of domestic steel enterprises, reduce the amount of imported machinery into Vietnam, steel design and manufacturing company in Ho Chi Minh City has decided to collaborate with DAT. This decision is driven by the recognition of shared vision, mission, and unique values that DAT ecosystem can provide.
In recent times, during process of transitioning and upgrading their machinery systems, company identified limitations in specialized controller for C/Z purlin cutting machine. Specifically, challenges were observed in adjusting cutting length, speed limitations, heavy reliance on system programmers, difficult operation, maintenance, and upkeep. Consequently, customer continued to call on DAT to address these issues.
By applying the ECAM feature of DA200 servo and integrating a smart control screen, DAT effectively resolved limitations of old C/Z purlin cutting system. This solution helped customer save costs, achieve easy machine operation, and reduce dependency on manual labor.
Currently, DA200 servo is exclusively and officially provided by DAT in the Vietnam market. It is the perfect choice for even the most complex applications such as CNC milling machines, rotary blade cutting machines, length cutting, packaging machines, labeling machines, embroidery machines, and printing machines. It brings high economic value to businesses that utilize it.
For all inquiries related to products and solutions, customers and partners are encouraged to contact hotline 1800 6567 (toll-free) to receive prompt support from DAT – official representative of INVT in Vietnam.