Successful installation of the medium-voltage GD5000 VFD has led the business to make a second investment, recognizing the high efficiency it offers
Completely satisfied with product, solution, and service provided by DAT in first project, Lam Thach Company has contacted DAT again to install medium-voltage GD5000 VFD to control ID fans in cement production line. This solution once again completely addresses weaknesses of old system and brings significant economic benefits to Lam Thach.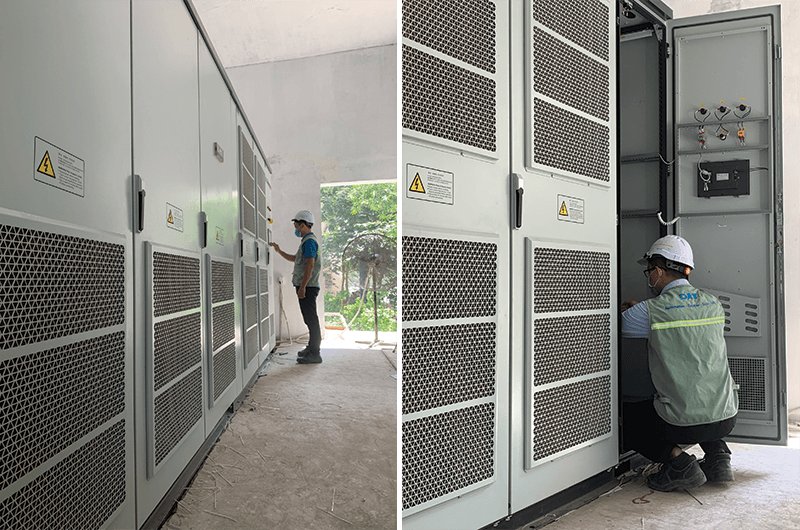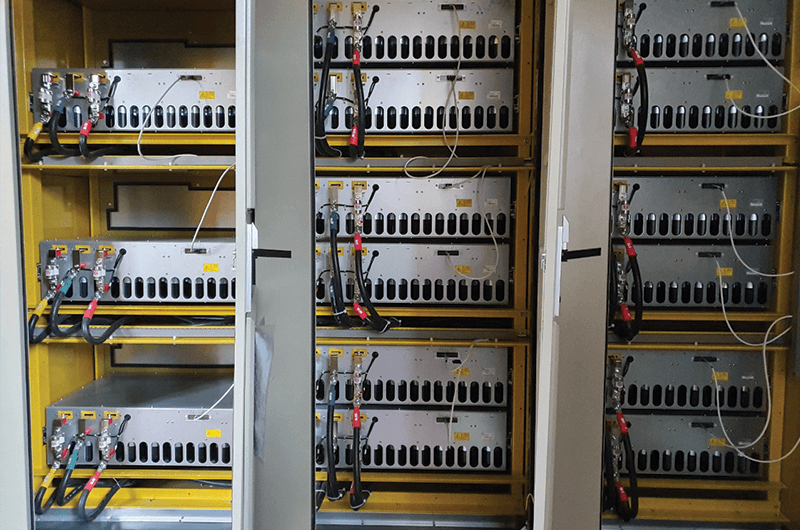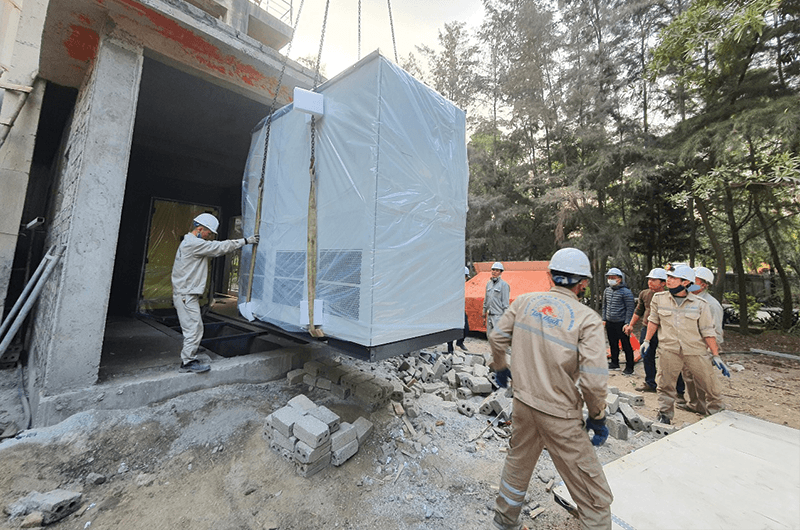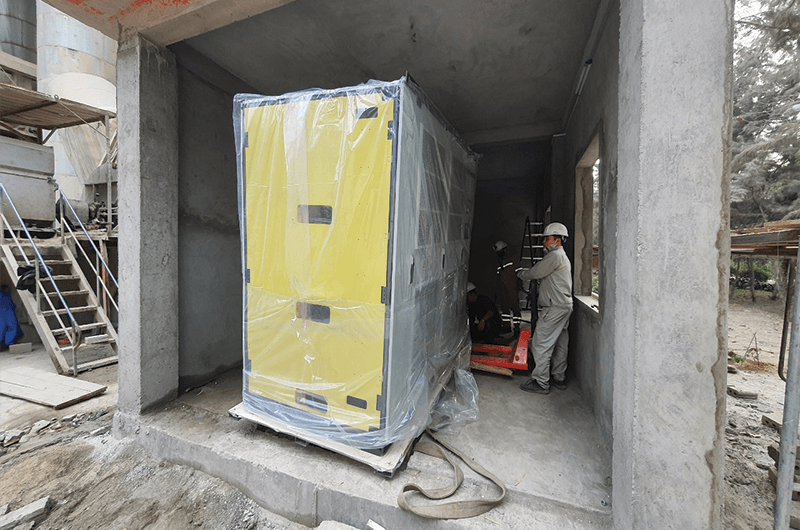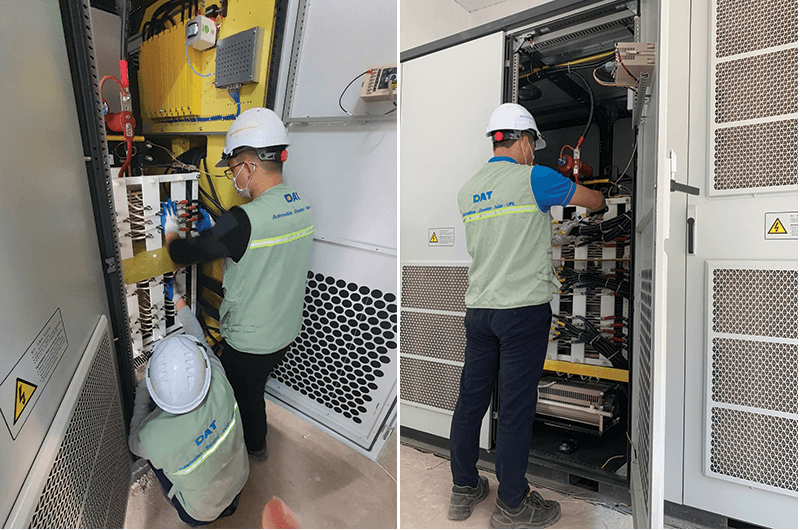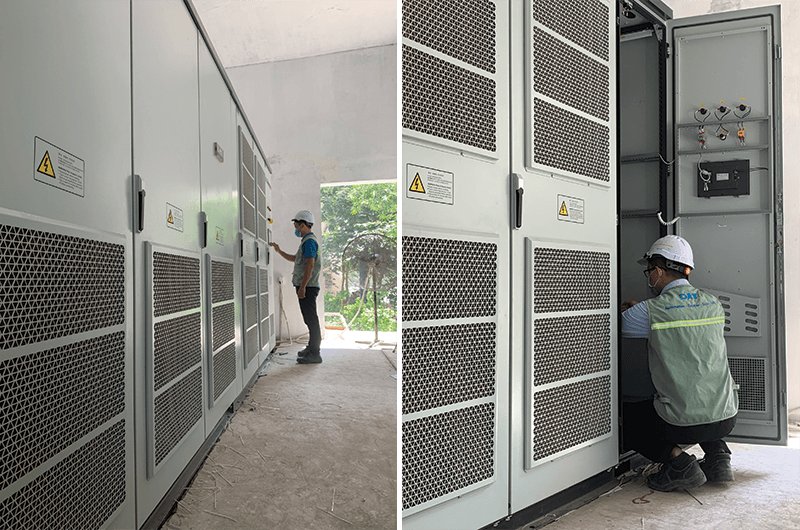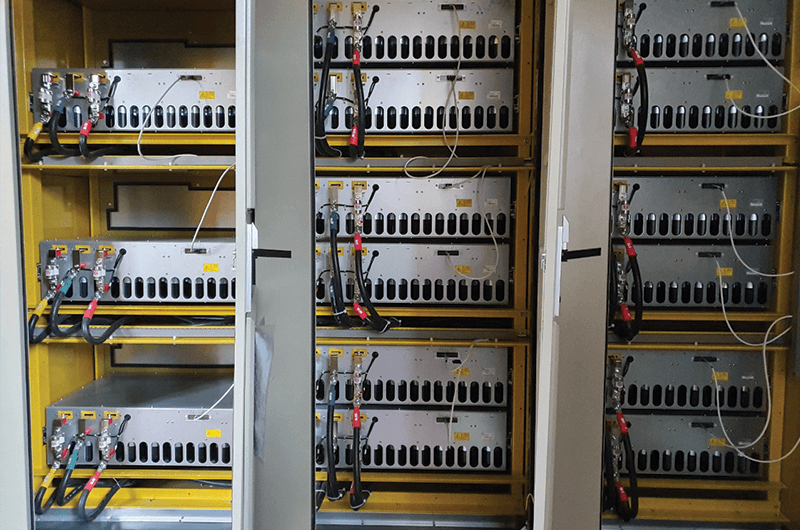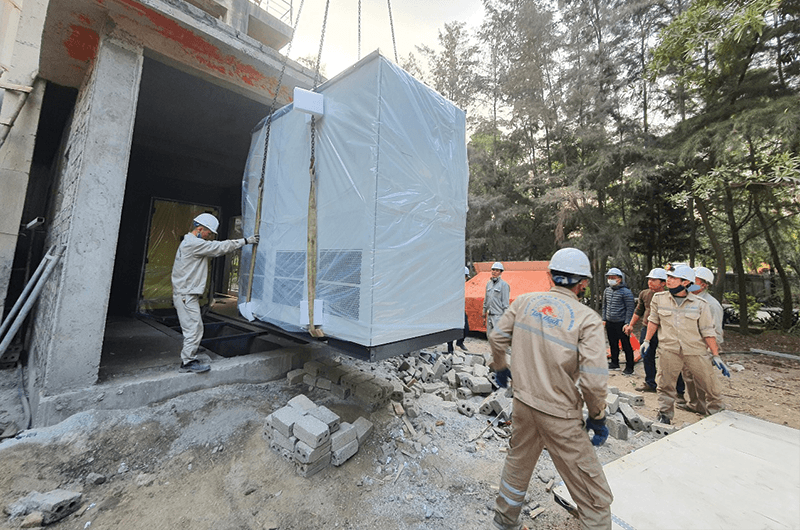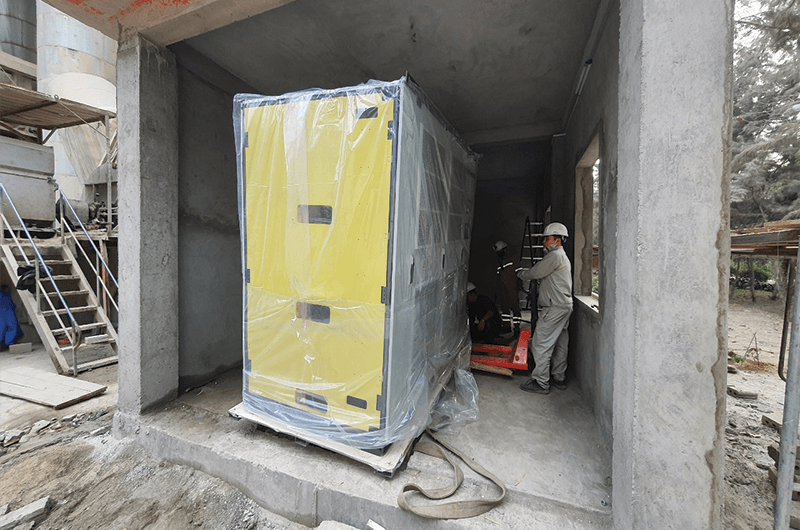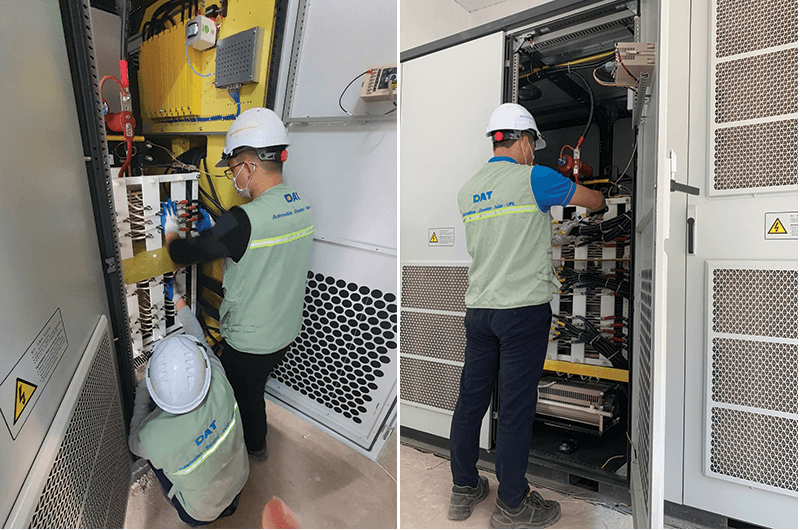 Project information
Name of client
Lam Thach Cement Company
Location
Quang Ninh, Vietnam
Field of activity
Cement manufacturing industry
Customer need

Improvement of ID fan is aimed at addressing limitations of the old system.

Previous ID fan system utilized hydraulic couplings and ran directly through a cutting machine with a starting resistor. Air flow was adjusted using damper vanes. As a result, customer incurred significant electricity and maintenance costs, and adjusting the airflow during the production process was challenging.

Solution

INVT medium-voltage VFD GD5000-A1600-6-S is employed to control  ID fan system.

Application results

System operates efficiently
Saving energy consumption.
Smooth start-up reduces the risk of voltage dips and electrical shocks, thereby extending the system's lifespan
Easy adjustment of airflow is possible.
Operating and maintenance costs are reduced.
Solution meets technical requirements and provides economic benefits for the customer.
In recent times, increasing production output and optimizing manufacturing processes have become crucial requirements for Lam Thach Cement Company. This need has been further highlighted by fact that company has to halt operations for one month each year for motor, fan, and duct maintenance. A comprehensive assessment revealed that existing ID fan system falls short in terms of suction capacity and adjusting airflow, particularly when kiln system undergoes changes in raw materials and fuel.
In modern cement production technology, ID fan plays a pivotal role and is often referred to as "lungs" of  entire clinker production line. ID fan is typically not readily available on domestic market and is mainly imported from abroad. This leads to significant challenges and obstacles during upgrading or maintenance of  system, both in terms of time and cost, preventing company from maintaining proactive production.
Given these challenges, finding a capable domestic solution provider to upgrade ID fan system has become a top priority for Lam Thach. DAT has continued to be the optimal choice for Lam Thach due to company's satisfaction with previous automation solution provided by DAT.
Covid-19 pandemic has placed many entities in difficult positions in terms of securing supply and meeting customer demand for products and solutions. However, with over 17 years of developing and cultivating a robust value ecosystem, DAT possesses superior supply capabilities, diverse product offerings, and efficient delivery processes. This has allowed for swift installation and fulfillment of Lam Thach's expectations. DAT's technical team is also available 24/7 and dedicated to knowledge transfer, enabling Lam Thach to take full control of the system and operate with confidence.
Lam Thach's representative shared with DAT that, based on the value received from two successful solution implementations, company intends to collaborate with DAT on a third project concerning enhancement of  electrostatic dust filter fan system.