DAT accompanies with our partners to implement 2 projects of GD35-09 integrated cabinets
Within just one week, DAT's strategic partner in the North has successfully executed 2 projects in a row of GD35-09 integrated cabinets to control carton rotary cutters for B&B International Packaging Co.,Ltd in Hai Phong and Global Packaging One Member Limited Company in Hai Duong province.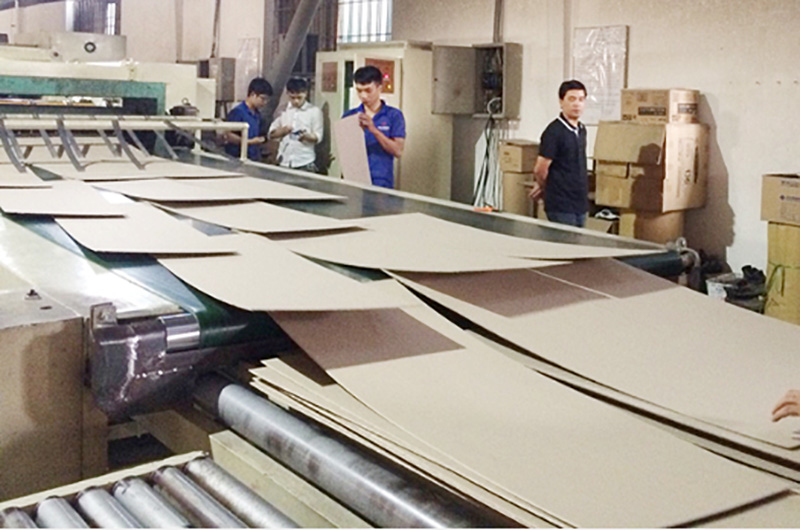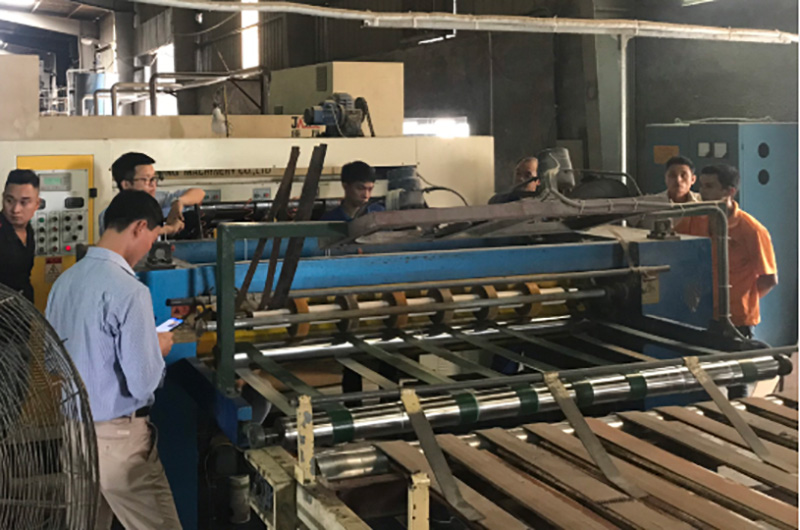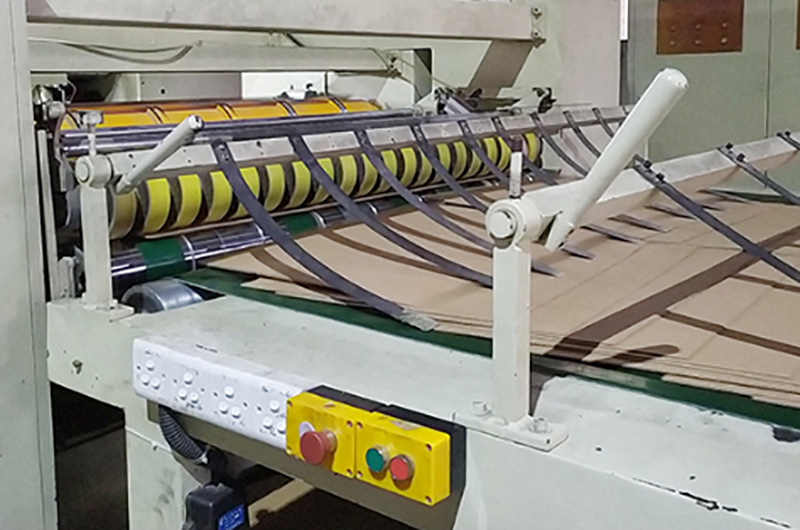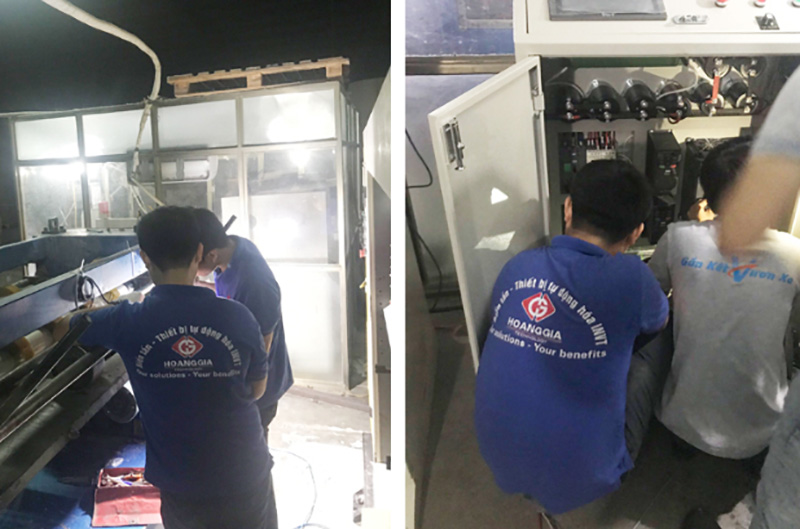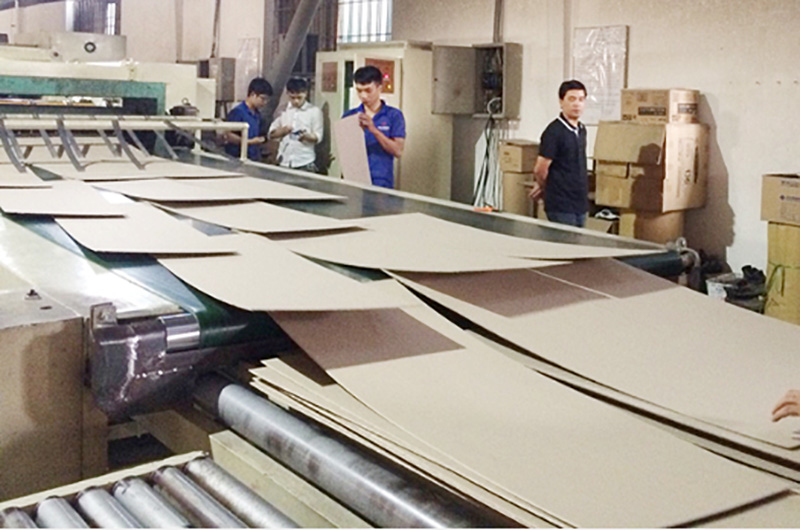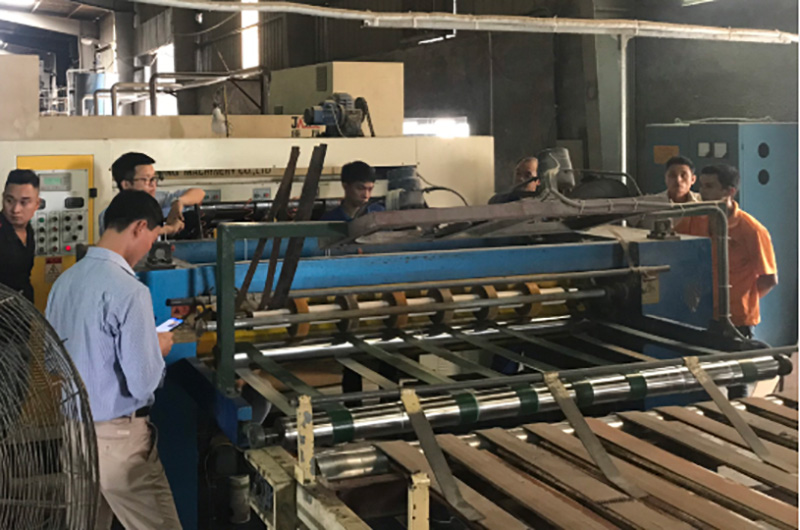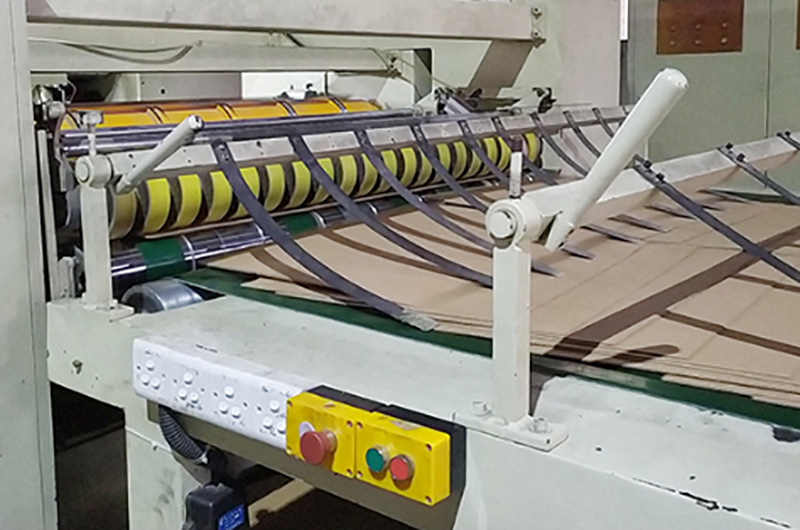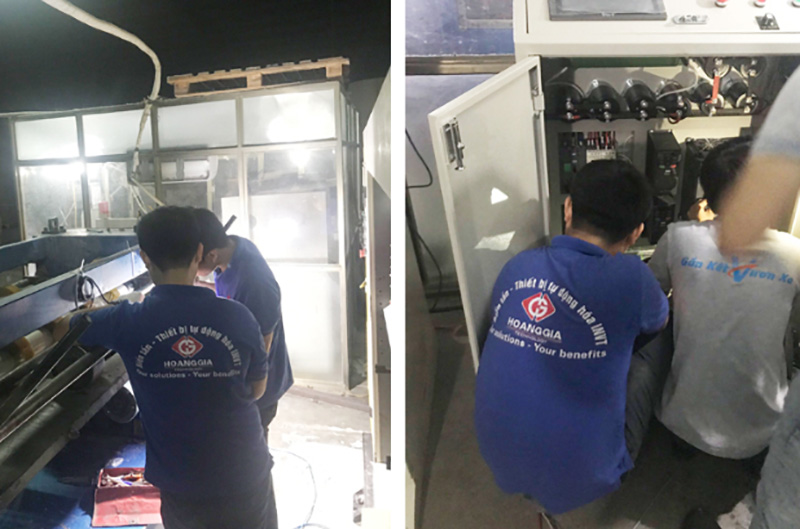 Project information
Name of client
B&B International Packaging Company Limited and Global Packaging One Member Limited Company
Field of activity
Paper industry
Customer need

Motor speed and product length can be changed as required
Reduce length error
Reduce noise level operation
Reduce mechanical wear
Easy to operate for workers
Back in operation as soon as possible

Solutions
Use the GD35-09 Integrated Cabinet from DAT to control the rotary knife cutting machine system to replace the old control system
Application results

The machine runs with high productivity: meet the design cutting speed of 130m/min and 200m/min.
Error less than 0.5mm (when running at 165m/min)
Friendly intuitive Vietnamese interface, easy to operate.
No longer dependent on foreign experts.
Construction time exceeding expectations (only in 1 day).
DAT transfers technology and trains dedicatedly to help workers to fully master the technology.
24-month warranty service.
Do not keep customers wait too long
Hoang Gia Automation Technology Company is a strategic partner of DAT in the North region with high professional capacity, experience and reputation in the successful application of many highly effective automation solutions. In October, within just one week, Hoang Gia received two consecutive requests to install the GD35-09 Integrated Cabinet – a dedicated solution for controlling high-speed rotary cutters provided by DAT. DAT automation engineers collaborated with Hoang Gia engineers to immediately plan to survey, consult and deploy solutions right after receiving a support request.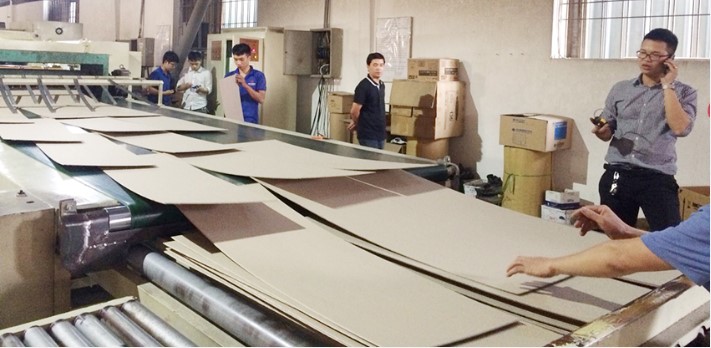 The first project was carried out at B&B International Packaging Co., Ltd in Hai Phong – operating in kraft paper industry. They produce all kinds of packaging, paper boxes, cartons to serve domestic and international customers. Customers have difficulties with the old rotary cutter control system: difficult to change the motor speed and product length, inferior quality products with significant length errors. In particular, when starting the machine, it generates loud noise, frequent mechanical wear and tear, and it is very complicated to operate for workers standing the machine. The above problems significicantly affect the plant's operating performance and business efficiency causing the enterprise to require a replacement of a new rotary cutter control solution.
The second one is the request received from Global Packaging One Member Company Limited in Hai Duong province, which also operates mainly in the field of carton packaging. Global Packaging uses an old Chinese rotary cutter cabinet. when the cabinet is broken, it does not receive repair support, causing the entire factory to stop working, causing huge cost loss. Immediately, Global Packaging contacted the Hoang Gia partner to request support and quick resolution so that the machine could be back up and running as soon as possible.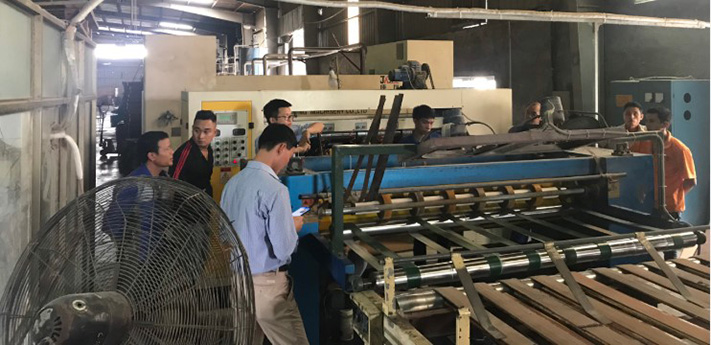 The GD35-09 synchronous integrated cabinet solution was deployed quickly
DAT engineers and Hoang Gia engineers immediately go to the customer sides to survey and help them to solve their problem as soon as possible. Understanding the situation of the machinery system and the needs of the business, Hoang Gia advised both factories to use the GD35-09 Synchronous Integrated Cabinet from DAT to control the rotary knife cutting machine system instead of the old control system at both B&B Packaging Company and Global Packaging Company.
In just over 1 week, DAT and Hoang Gia have successfully installed and implemented both systems of GD35-09 rotary cutter control cabinet for these two factories, ending the shutdown of the factory. At the B&B Packaging factory, after the system was installed and put into operation, the owner rated it as the most optimal solution to control the rotary knife cutting machine with a speed of up to 200m/min, increasing productivity, no more defective products, the system is very convenient to operate and simple to adjust, easier for workers to operate the machine.
For Global Packaging Factory in Hai Duong province, due to the urgent progress that required immediate processing to keep up with the order, DAT and Hoang Gia engineers worked all night to quickly complete the installation of the control cabinet system for rotary knife cutter GD35-09 and handed over to the factory in less than 01 day. After installation, the system came into operation with the ability to control the knife cutter to rotate up to 130m/min, the factory has returned to stable operation.
DAT engineers and INVT's R&D experts spent 5 years successfully researching and developing integrated synchronous technology and specialized software, creating a solution to control the GD35-09 high-speed rotary cutter. The GD35-09 synchronous integrated cabinet controls the rotary knife cutter for ideal paper cutting results, with an error of less than 0.5mm, the product is cut sharp, beautiful and uniform with a high speed of up to 350m/ minutes and eliminate 100% of waste due to incorrect cutting. In addition, the advanced synchronous control algorithm of the GD35-09 cabinet makes the rotary cutter smooth, protecting the blade system and the transmission mechanism of the rotary cutter. The GD35-09 solution has proven to be the most effective choice for controlling rotary cutter systems in carton packaging plants.
DAT always accompanies partners to increase efficiency
Hoang Gia Automation Technology Co.,Ltd has accompanied DAT for the past 8 years in providing effective industrial automation solutions to manufacturing enterprises in the North, create the name of a capable and reputable enterprise in the industry. In order for partners to achieve the best results, DAT is dedicated to building a large Value Ecosystem to maximize support in many aspects and promote the strong development of partners.
Respect, cooperation and development are the principles DAT sets forth when establishing a cooperative relationship with any partner or customer because we understand that it is the core for a long relationships.
Join the DAT Ecosystem to find the most effective solution to achieve your business goals.