17.10.2022
Ho Chi Minh City University of Technology students have opportunity to become talented engineers through DAT
On October 14, 2022, seminar program organized by DAT at Ho Chi Minh City University of Technology, also known as HCMUT, provided students with valuable knowledge and skills for developing competencies to become talented engineers in the field of industrial automation.
During the event, experienced engineers from DAT shared an overview of industrial automation systems, including market trends, equipment (such as VFDs, HMI), control devices (PLC and PAC, solutions and PAC backup architecture), monitoring systems (SCADA, client-server model, redundant server, historian server), and MES systems.
DAT is leading distributor of INVT VFDs in Vietnam market for many years, and achieved title of Global Excellent Distributor of INVT in 2019. Therefore, on this occasion, HCMUT students were exposed to valuable information about prominent products and automation solutions of INVT brand. This included distinguishing various motor control types (DOL, Soft Starter, VSD), classifying VFDs, INVT control and monitoring solutions, practical projects, and more. DAT engineers not only shared theoretical knowledge but also guided HCMUT students in hands-on experiences with demo setups, allowing them to have a tangible understanding of products and effectiveness of  solutions.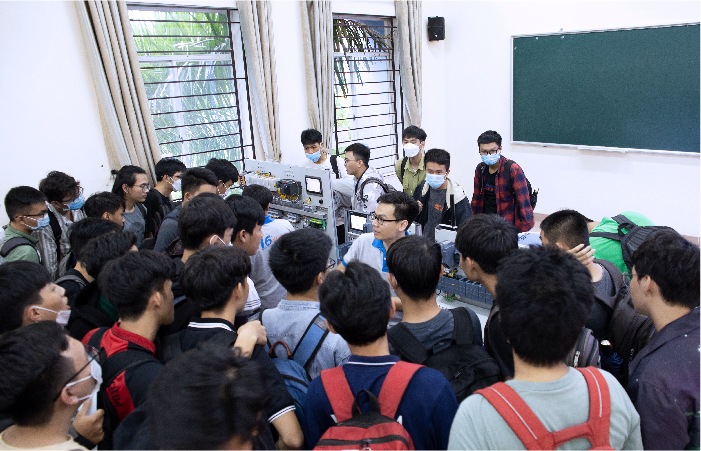 The field of automation has significant potential for growth, but students will face challenges in job market due to need for extensive knowledge and relevant skills to meet the demands of high-quality human resources sought by today's businesses. Through the seminar, students actively engaged in exchanging ideas and discussing practical questions with DAT's experienced experts. This interaction aimed to help them seize substantial opportunities in  industrial automation field and acquire practical knowledge that will support their careers upon graduation.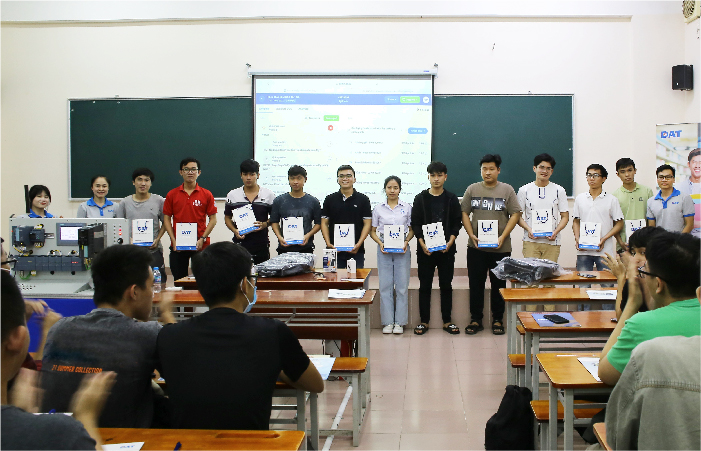 DAT has recently transformed its operational structure to become a Joint Stock Company Group, with the guiding vision of leading Vietnam in the fields of industrial automation and renewable energy through comprehensive and efficient solutions. Therefore, DAT is heavily investing in the development of its human resources and continually offering opportunities to young candidates. With the right knowledge foundation, determination, and perseverance, students can fully join DAT's team of talented personnel. For more detailed information, please visit: https://datgroup.com.vn/tuyendung/