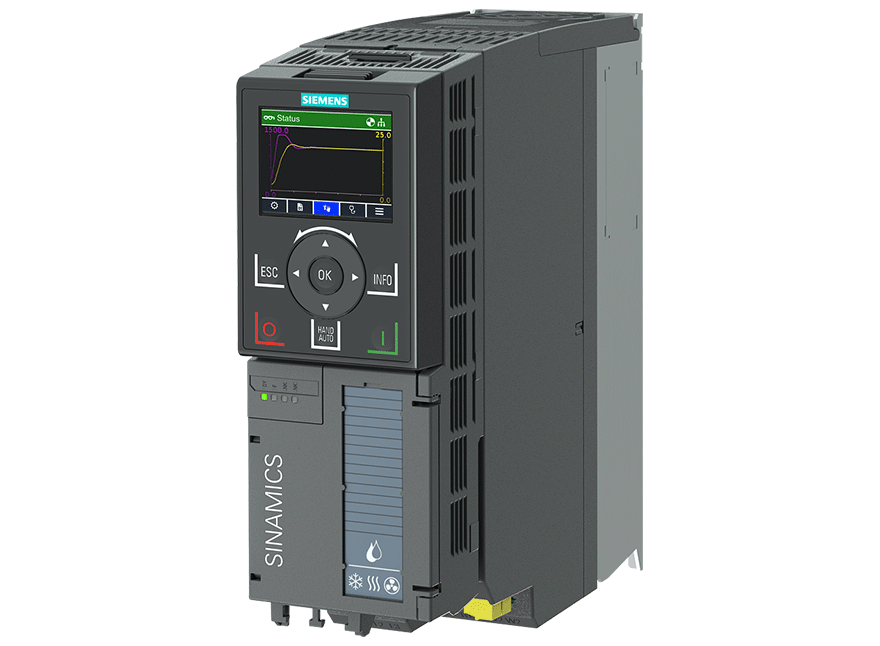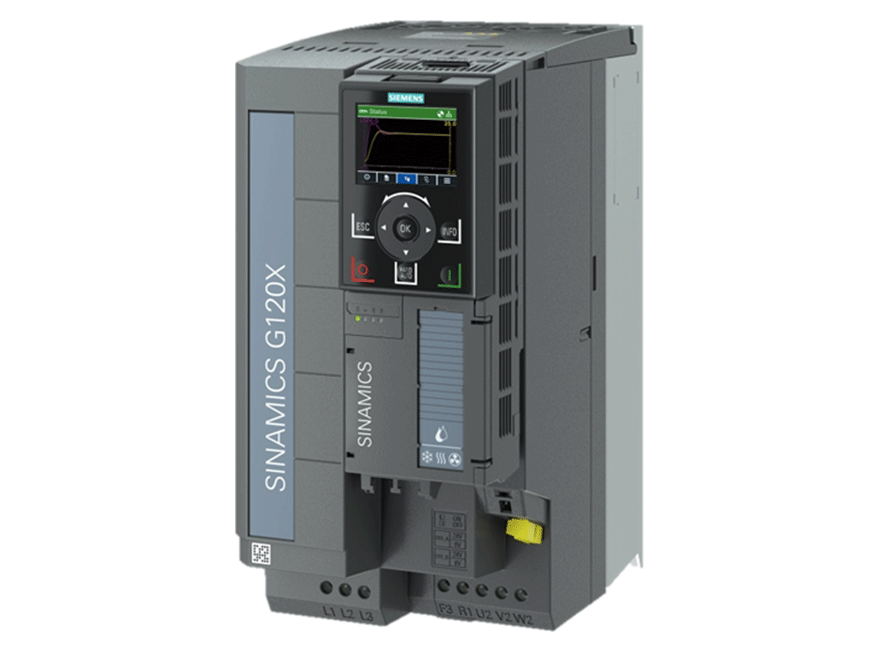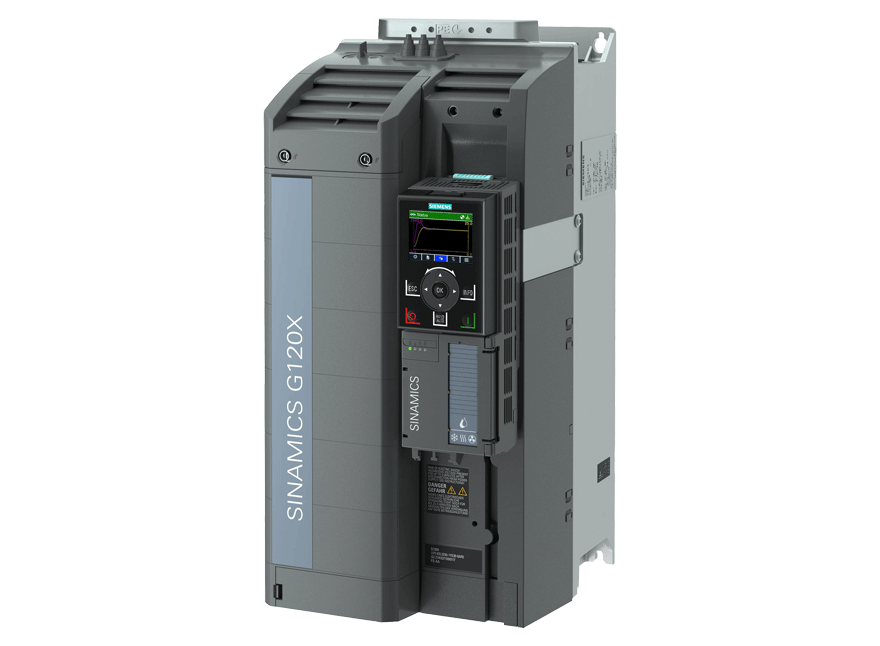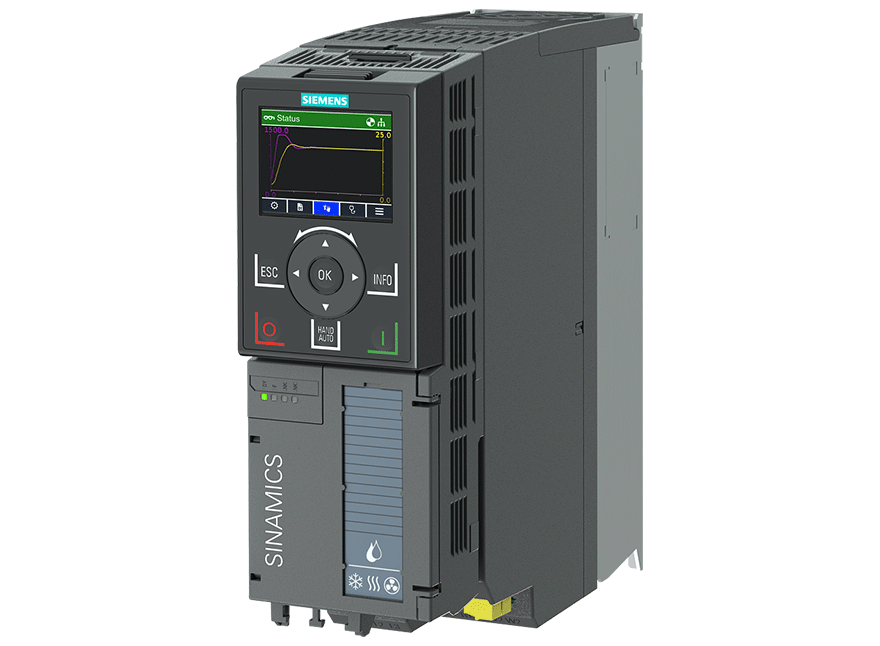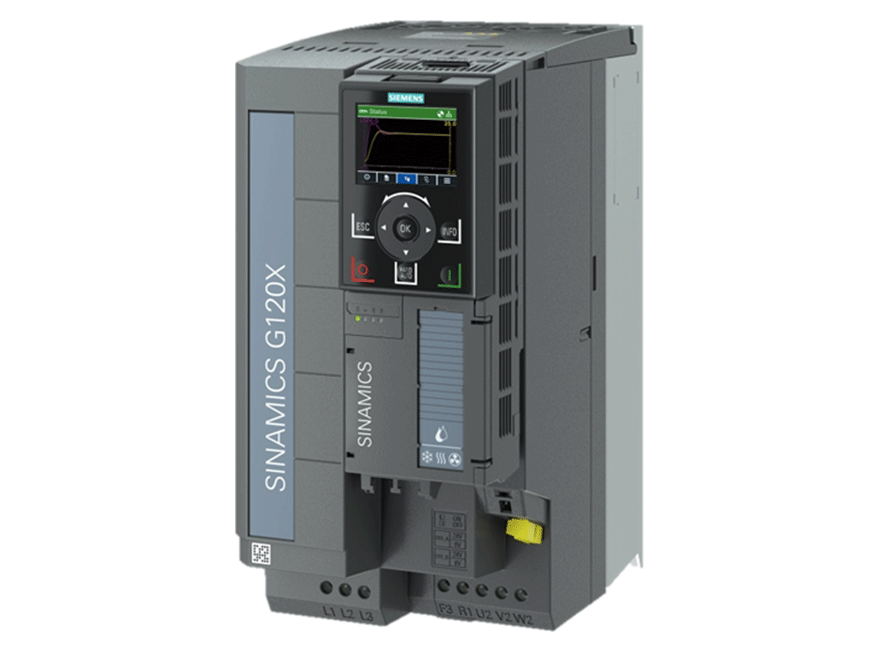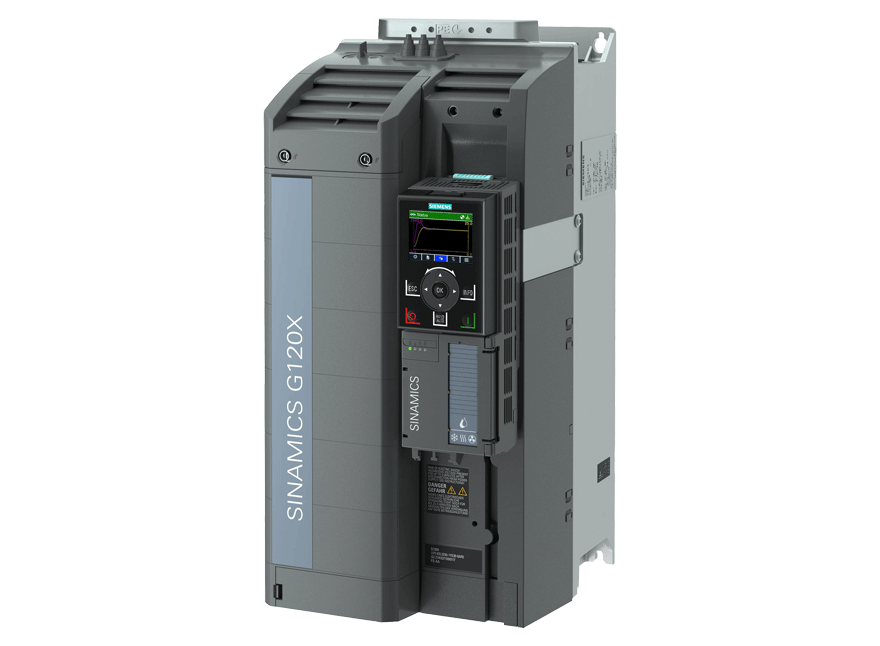 The converter for all water and air applications SINAMICS G120X: Master the elements
The SINAMICS G120X converter is optimized for pump and fan applications in the water/wastewater industry as well as HVAC applications in building automation. This makes SINAMICS G120X the first choice for users who want to tap on the power of the elements to improve the quality of people's lives. Part of a complete and seamless family of products, the frequency converter meets practically every requirement.
3 Phase Drives, 380V
Free delivery within Ha Noi, Ho Chi Minh, Can Tho
Free installation
| | |
| --- | --- |
| Brand: Siemens | Warranty: 12 months |

10.000+
Customers Nationwide

15+
Year Of Experiences

3000+
Warehouse Area Above 3000 m² Is Always Available Items That Help Customers Fast Project Progress

24h
24 Hours To Complete All Processes, Procedure Is Quick And Flexible
Applications:
SINAMICS G120X provides a deragging function to sustainably remove deposits and dirt from pump impellers. The pipe filling mode allows pipes to be gently filled at the beginning of the control process before going into closed-loop controlled operation. The innovative cavitation detection function protects pumps and reduces maintenance costs. The keep running mode reduces the speed before a possible shutdown. Multipump operation (staging) allows several pumps to be controlled from just one frequency converter. Many additional functions, directly supported by the converter, makes SINAMICS G120X universally applicable in infrastructure projects.
The flying restart function reduces starting times after brief power failures. SINAMICS G120X also provides an automatic restart function after power failures. The essential service mode maintains fan operation for smoke extraction systems or emergency ventilation systems for as long as required in extreme situations. Multipump operation (staging) allows for the control of several pumps with just one frequency converter. Skipping critical motor speeds is another HVAC-specific feature. This reduces vibration and, in turn, premature wear. SINAMICS G120X also provides a real-time clock for autonomous, time-controlled operation as well as a timestamp for fault and alarm reports.