19.09.2022
Workshop Organized by DAT in Collaboration with BENELIFTS ASIA: Creating Advantages for Development of Vietnam Elevator Industry
With desire to bring about a synergistic combination of product quality, solutions, and cost-effectiveness, specialized workshop titled "Perfect Duo: EC3000 Series Control Cabinet and ITG Series Traction Machine" organized by DAT and Benelifts Asia at ParkRoyal Saigon on September 15, 2022, has received positive feedback from over 50 prominent distributors in elevator market of Southern Vietnam.
Currently, DAT is distributing EC3000 series elevator control cabinet from brand GEAT (Italy). With a seamlessly integrated control cabinet, VFD, intelligent software, and CAN bus communication network, EC3000 series is capable of flexible and precise operation, ensuring stable, safe, and ultra-smooth elevator operation.
Meanwhile, Benelifts Asia is authorized distributor of ITG series traction machine, a genuine Italian Top Gears (Italy) brand, in Vietnam market. ITG series traction machine boasts a compact size, minimal torque ripple, delivering smooth motion and high efficiency for elevators.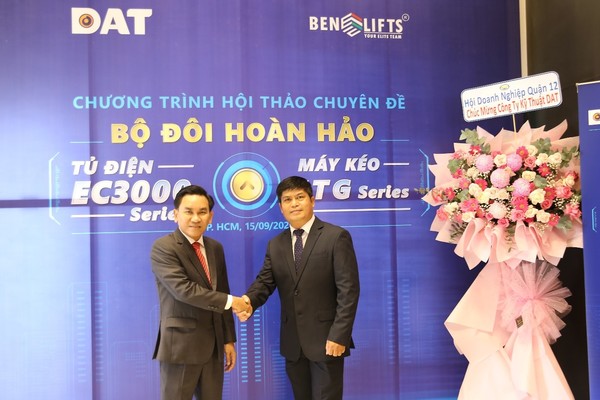 Recognizing compatibility in product quality and direction of sustainable development, DAT and Benelifts Asia have decided to collaborate in providing perfect pairing of products: EC3000 series control cabinet and ITG series traction machine. This partnership aims to deliver a synchronized solution with European technology and equipment, along with suitable and competitive pricing.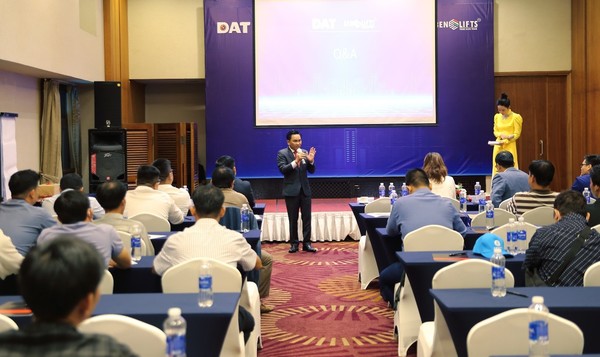 Mr. Tieu Van Dat – DAT's General Director, shared: "We always embrace mindset that today must be better than yesterday. DAT has been at forefront, expanding our ecosystem, relentlessly seeking new elements that contribute to a synergistic strength, offering higher quality solutions, more perfect experiences, and more professional care services for our customers. Aligning with this direction, our collaboration with Benelifts Asia aims to enhance customer efficiency by tapping into superior advantages of these European-origin product pairings, contributing to development of Vietnam elevator industry."
Understanding challenges customers face when adopting new products, DAT and Benelifts Asia have tailored  content of workshop "Perfect Duo: EC3000 Series Control Cabinet and ITG Series Traction Machine" to closely match practical needs, focusing on conveying essential information to help customers easily grasp distinctive values that this product duo can provide.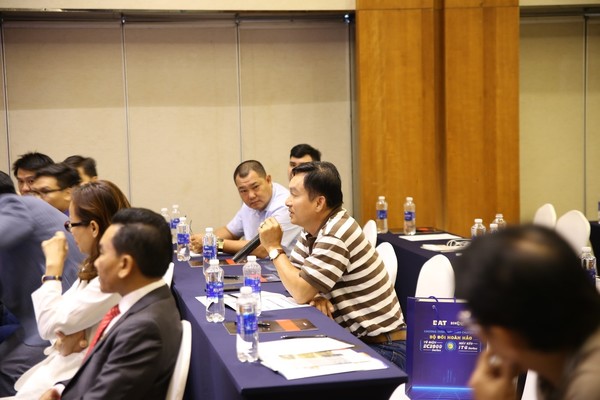 However, the event did not stop at theoretical sharing. During the workshop, skilled engineers from DAT and Benelifts provided direct guidance on operating ITG series traction machine tool and GEAT EC3000 series control cabinet on actual equipment. Furthermore, the workshop offered materials and information about promotional programs, maintenance policies, and services to ensure that customers feel entirely reassured when partnering with DAT and Benelifts Asia in their business activities.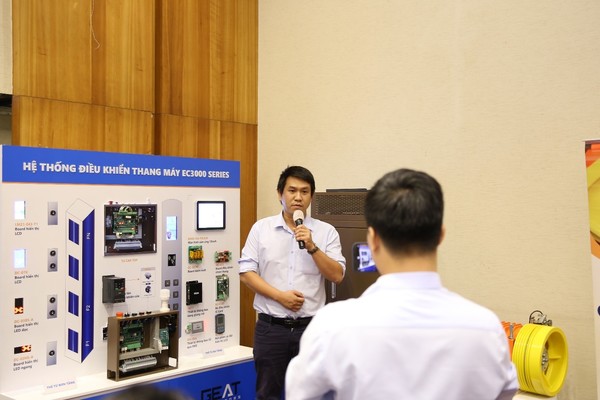 It is expected that DAT and Benelifts Asia will continue to implement more practical programs in near future, reaffirming their commitment to a steadfast partnership, and delivering optimal value to customers.