Power saving solution for dust collection system
The solution using INVT inverter GD200A for the dust extraction system, helps businesses save up to 20% of power consumption, protect the motor, reduce starting current, avoid factory voltage drop and increase age mechanical system life.
Currently, the dust extraction system is present in all manufacturing plants such as wood, brick, metal fabrication, paint factories, etc. An exhaust fan with a capacity of 55 kW, operating at full load continuously for 8 hours/day, consumes electricity at an average cost of up to VND 1,000,000/day.
The dust collection system includes:
Exhaust fan: The exhaust fan generates a (negative) suction pressure at the top of the dust extraction line.
Exhaust hood: located at the location of dusty production machines. The air flow is sucked into the exhaust hood, bringing with the dust generated by the production
Exhaust hood lock valve: Lock the exhaust hood when the machine is not running.
Ducting system: guide the air flow carrying dust from the exhaust hood to the dust collector. Dust separators can be cyclones or bags.
Normally, when there are some machines in the workshop not working, the suction cups in these machines close, the suction pressure P is stronger than the required suction pressure.
The old-fashioned operating method, the fan motor is started in star, delta, and the motor always operates continuously at maximum capacity, making the fan run at excess capacity compared to the vacuuming requirement.
CUSTOMERS' DIFFICULTIES
Direct starting motor causes mains voltage drop, mechanical wear
The motor always runs at maximum capacity, causing power loss
When the demand for use is less, the air valves close, causing pipe dents and damage to the connectors
SOLUTION ANALYSIS
Use INVT inverter GD200A to adjust the fan speed exactly to the requirements of the load.
The PID control algorithm is built-in to the inverter, recognizing the changing suction pressure on the pipeline through the pressure sensor and automatically controlling the rotation speed of the corresponding exhaust fan to stabilize the suction pressure equal to necessary value.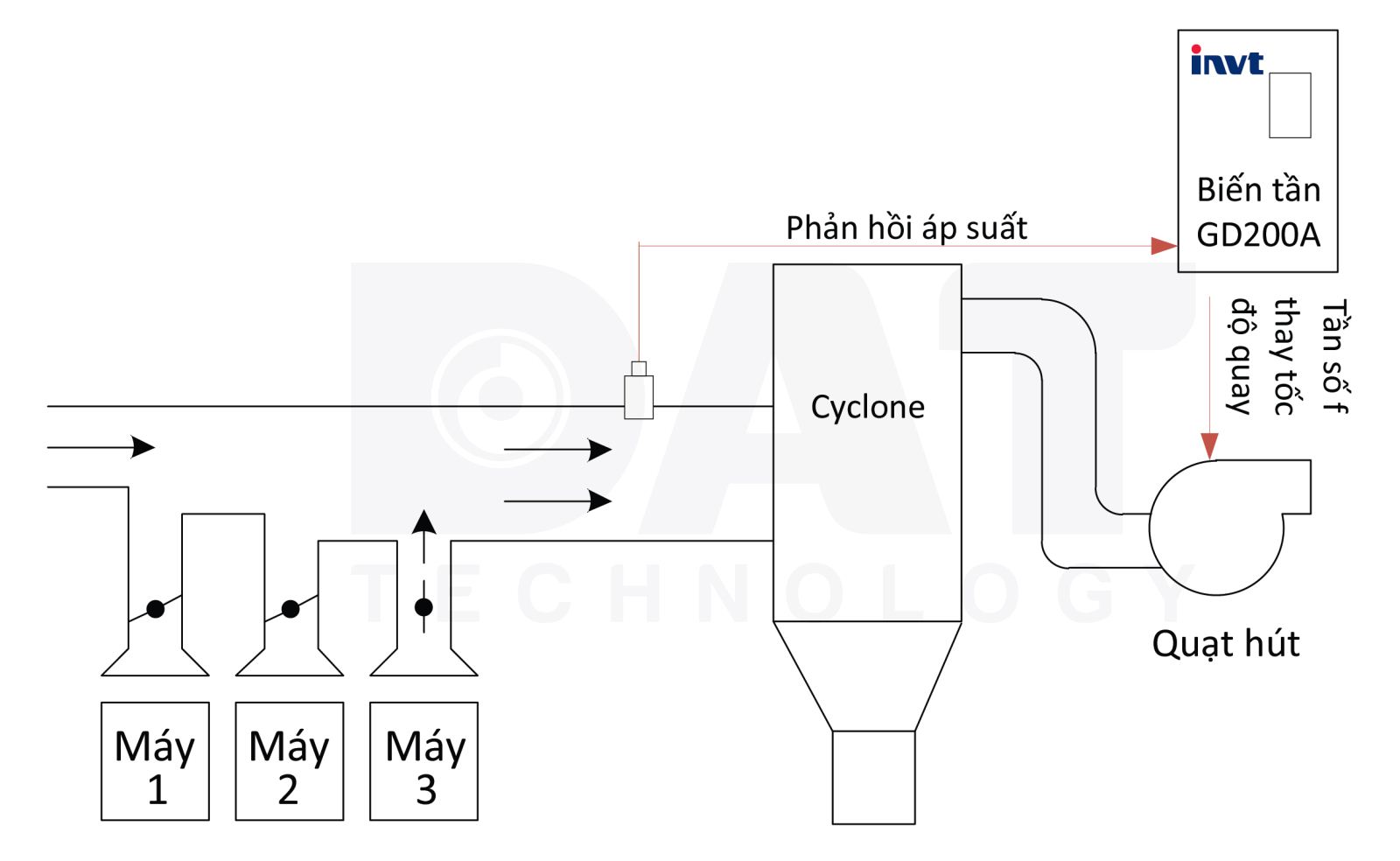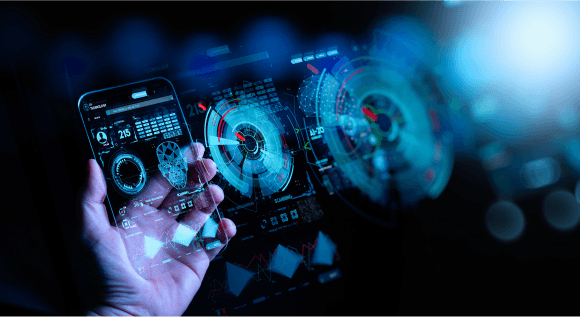 SOLUTION ADVANTAGES
Save up to 20% power consumption

Smooth start, avoid mains voltage drop

Limit damage to the gas pipeline

Protect motor, increase fan life

Complete solution, available warehouse, 24/7 service
Are you still hesitant, worried about efficiency?
Take a look at DAT's specialized solution design process.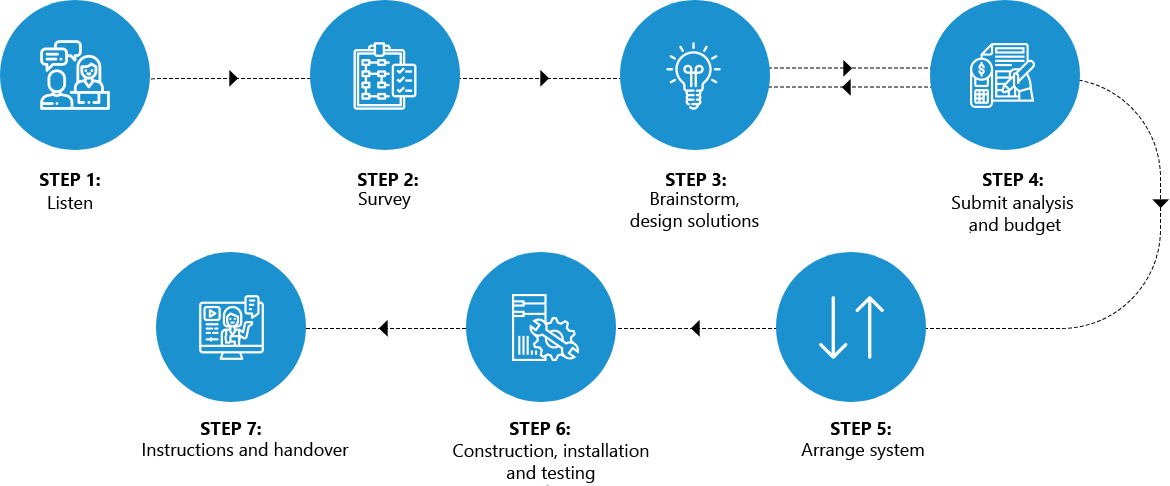 Contact an expert
If you need advice and learn about DAT's solutions, please contact 1800 6567 to meet with experts today.

10.000+
Customers

15+
Years Of Experience

3000+
Warehouse Area Above 3000 m² Is Always Available Items That Help Customers Fast Project Progress

24h
24 Hours To Complete All Processes, Procedure Is Quick And Flexible
Let's go with DAT

24/7 SUPPORT
Professional support team, ready to serve 7/7

Hotline 1800 6567
Free consultation call center for DAT's customers. Call us now.

All customer requests sent to DAT's email are resolved and answered as quickly as possible.