Control solutions that increase the efficiency and accuracy of flexo machines
The solution using INVT's PLC/HMI programmer, DA200 servo and inverter GD200A to synchronize the axes of Flexo printers achieves high efficiency and accuracy, helping to improve product quality.
Flexo printing is the main method for printing PP, PE packaging labels, cartons, decals, labels, rolls of films, labels, stickers. Flexo printing is a direct printing technique thanks to the embossed plate, the ink is supplied to the printing plate by the anilox shaft.
The old operating method, the system operates separately, and the batches have not been synchronized with each other.
CUSTOMERS' DIFFICULTIES
The system is difficult to operate and is not synchronized, the uniform alignment of the operation of the printer parts becomes complicated, causing difficulties, taking a long time for the operator, the efficiency is not high, it takes a lot of time to calibrate, increasing the amount of waste.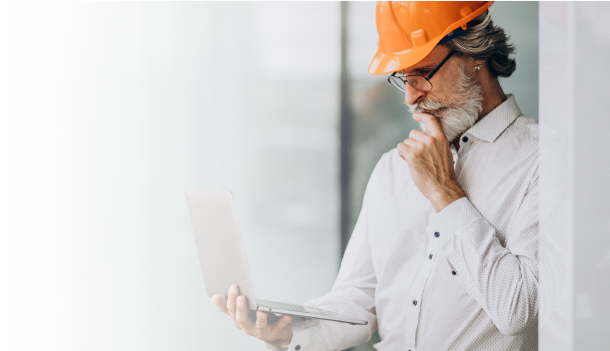 SOLUTION ANALYSIS
The inverter GD200A drives the motor to rotate the print shaft, which drives the ink batches. On this shaft, there is an encoder that is responsible for measuring the long speed to synchronize with the rear PP bag-level Servo system.
The Servo system is responsible for feeding the workpiece so that the length and speed of the print axis is correct
PLC & HMI control system: PLC receives and processes signals such as print point detection sensor, synchronous encoder, machine speed, inverter run/stop/delay control.
In addition, the system also has Servo slow mode to put the bag in, slow down the main motor to adjust the printing point and some other running conditions.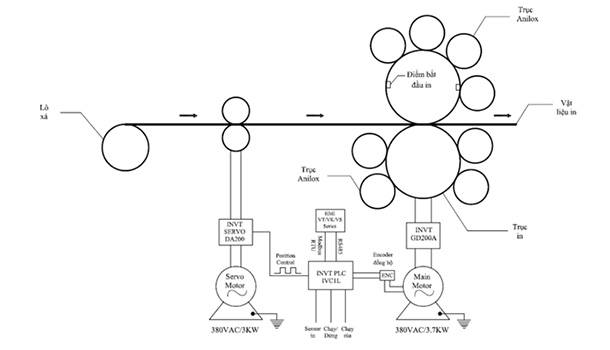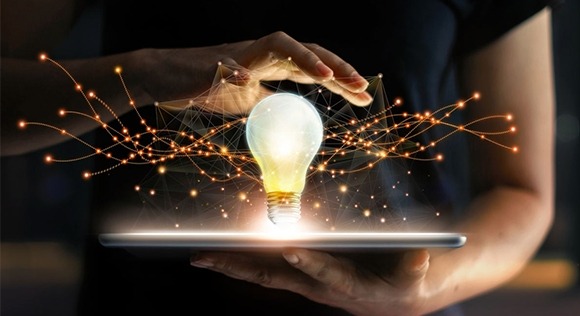 SOLUTION ADVANTAGES
Easy operation system with intuitive HMI display
Speed synchronization, communication with PLC/HMI
Improve productivity and product quality
Reduce waste, reduce mechanical wear
Do note depend on workers running the machine
Are you still hesitant, worried about efficiency?
Take a look at DAT's specialized solution design process.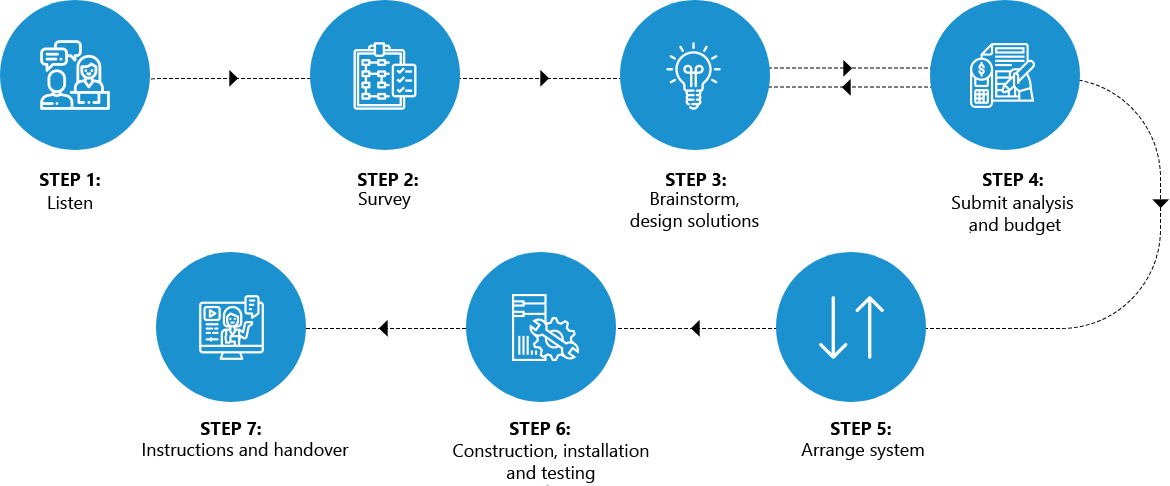 Contact an expert
If you need advice and learn about DAT's solutions, please contact 1800 6567 to meet with experts today.

10.000+
Customers

15+
Years Of Experience

3000+
Warehouse Area Above 3000 m² Is Always Available Items That Help Customers Fast Project Progress

24h
24 Hours To Complete All Processes, Procedure Is Quick And Flexible
Let's go with DAT

24/7 SUPPORT
Professional support team, ready to serve 7/7

Hotline 1800 6567
Free consultation call center for DAT's customers. Call us now.

All customer requests sent to DAT's email are resolved and answered as quickly as possible.