11.07.2022
DAT provides in-depth guidance on troubleshooting control system issues of EC3000 Series elevator
In order to swiftly assist customers in resolving potential issues during product operation, DAT organized an online seminar titled "In-depth Troubleshooting of EC3000 Series Elevator Control System" on July 5, 2022.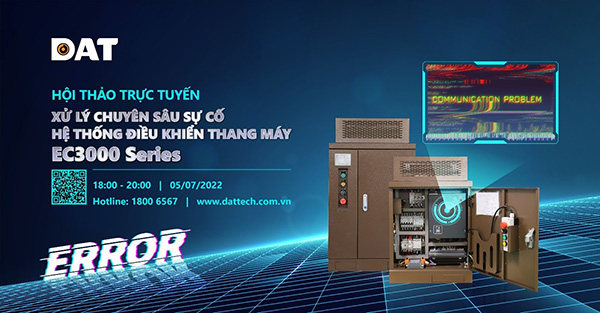 To kick off the program, Mr. Tran Van Khoat – DAT Elevator Business Division Manager, shared: "To assert our distinctive value in dynamic elevator market, DAT has created a comprehensive ecosystem spanning personnel, products, solutions, and superior services over past 16 years. All of our efforts and dedication are geared towards delivering optimal value and absolute peace of mind to customers both before and after their purchases."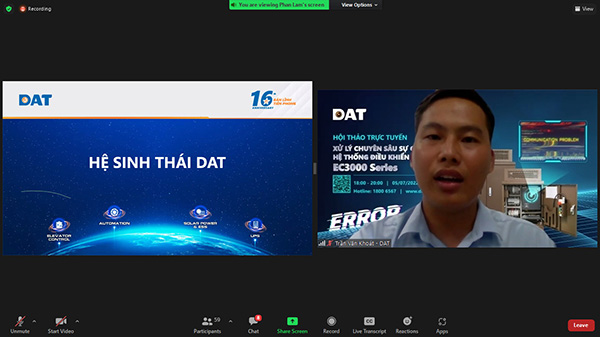 Building on success of previous seminars on the EC3000 series system, this time DAT continued to convey a topic that customers were particularly interested in. This topic focused on potential operational issues and their resolution methods. Experienced engineers at DAT synthesized common errors, both objective and subjective, encountered during processes such as motor tuning, hall call learning, etc. This helped customers easily track and thoroughly understand the information shared during the program.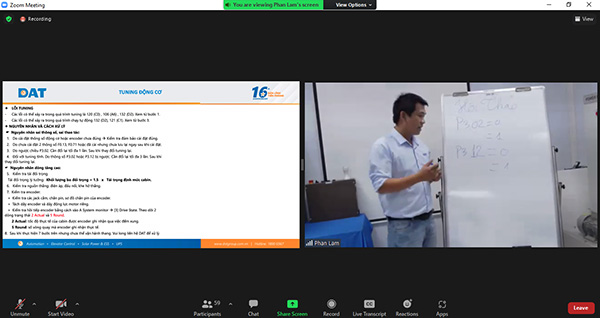 In addition to providing valuable knowledge about the EC3000 series system, DAT engineers also guided customers in identifying and visually addressing errors directly on equipment. Furthermore, any queries from customers were received and meticulously answered by DAT engineers throughout the program. As a result, customers can easily recognize errors and respond appropriately to enhance efficiency of using the EC3000 series elevator control system.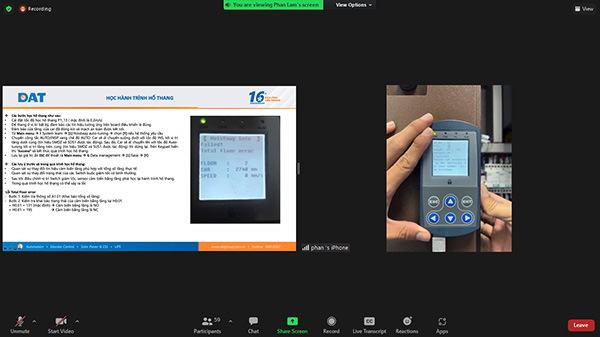 Officially partnering with GEAT since March 2021, DAT has introduced the EC3000 series elevator control system to market, offering numerous superior features and meeting diverse customer needs. Consequently, this system has been trusted by thousands of customers nationwide.
DAT has also organized numerous seminars to promptly provide information about trends, new products, solutions, etc., which contribute to customers' effective and sustainable production and business operations. Positive response and active participation of customers serve as a significant motivation for DAT to undertake even more valuable programs in the future. We are committed to continually creating an ecosystem and steadfastly accompanying customers on the journey to conquer new heights.
For purchasing or collaboration inquiries, customers are kindly requested to contact toll-free Hotline 1800 6567 for quick consultation and support.