21.06.2023
"DAT Group TechTalk 2023" Enhances Competitive Capabilities for Hundreds of Students
On June 17, 2023, seminar "DAT Group TechTalk 2023" was organized at Ton Duc Thang University, providing support to hundreds of students in staying updated on trends and enhancing essential skills for improving their competitive capabilities. Event aimed to open doors to successful careers in the field of industrial automation.
Program began at 1:30 PM, but by 1:00 PM, 10F auditorium at Ton Duc Thang University, with a capacity of nearly 300 students, was already filled. Under theme "DAT Group TechTalk 2023," students eagerly anticipated gaining important knowledge to guide their future career paths and also looked forward to valuable practical experiences shared by industry experts.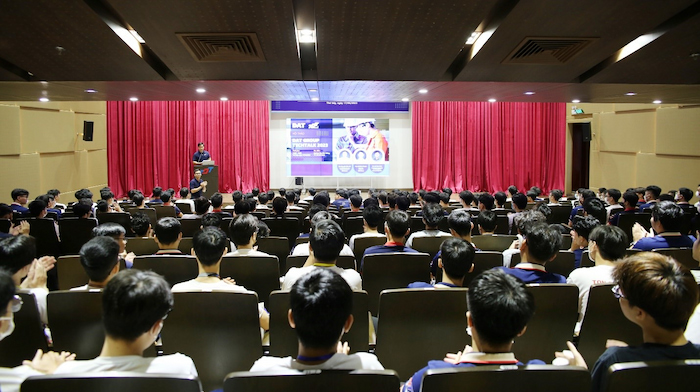 Content of program was designed by DAT Group to address interests of third and fourth-year students majoring in Automation, Industrial Electricity, and Mechatronics. "DAT Group TechTalk" seminar was divided into three content sections, each focusing on specific topics.
In Part 1, DAT Group experts provided an overview of current trends and the most popular industrial automation systems.
In Part 2, DAT Group engineers delved deeper into products and automation solutions from two leading brands in the field, INVT and Siemens. They also shared insights into real project implementations and their experiences in dealing with past challenges.
In Part 3, a Siemens expert offered students a perspective on a promising new technology in IoT era – Edge Computing and Industry Edge for industrial edge computing, cloud service connectivity, and performance analysis.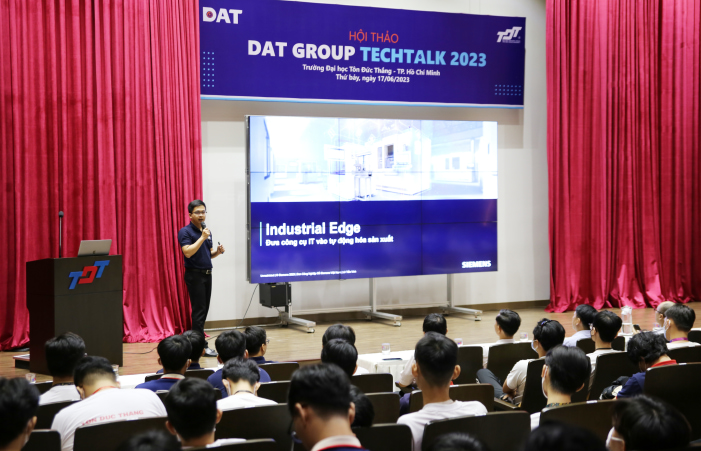 To make event more engaging, DAT Group engineers provided hands-on guidance to students on operating prominent drive solution demo units that have been successfully employed by DAT Group and Siemens in various large projects. Atmosphere was further animated as students participated in interactive mini-games, answering questions and receiving attractive prizes from DAT Group.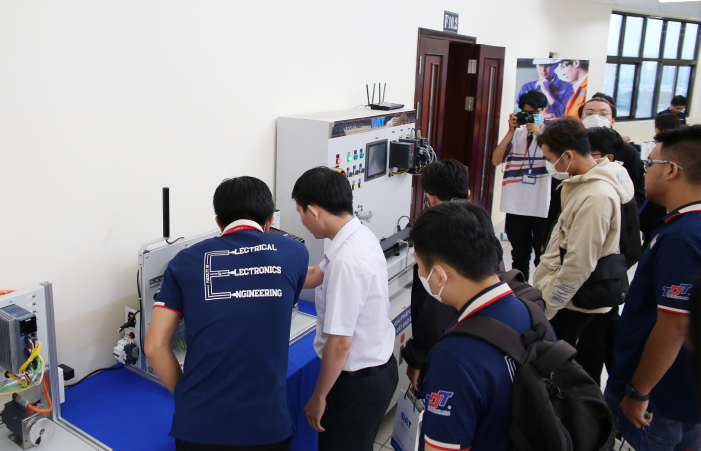 In limited time and space, Organizing Committee also provided opportunity for Ton Duc Thang University students to receive direct training at Training and Development Center for Science and Technology of DAT Group. This allowed them to experience modern facilities and a wider range of diverse solution demo systems.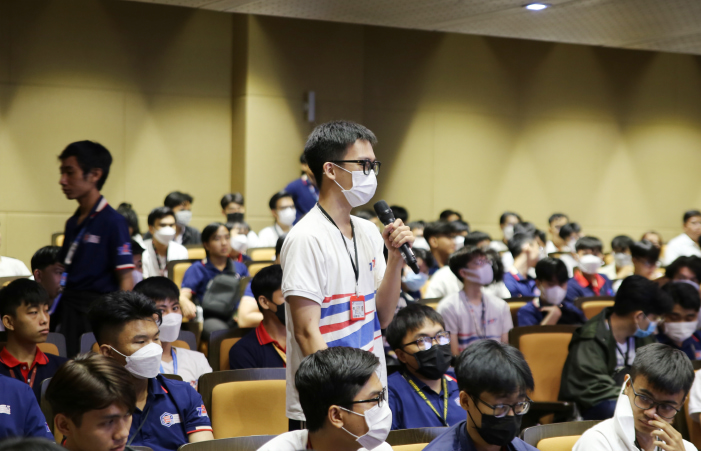 Dr. Vu Tri Vien, Lecturer of Automation Control at Ton Duc Thang University, shared, "I recognize that "DAT Group TechTalk 2023″ seminar offers highly practical content, focusing on essential aspects that closely align with  current needs of students majoring in industrial automation. This is not only a valuable source of information for students but also helps educators like us to stay updated on future workforce trends for effective training planning."
On behalf of program's Organizing Committee, Mr. Nguyen Huu Vu, Product Marketing Manager at DAT Group, expressed gratitude and a desire for continued cooperation with university to organize more beneficial programs for core workforce of future.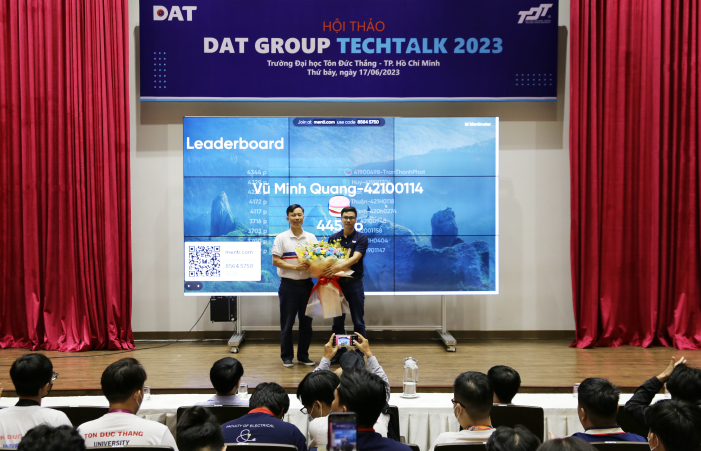 In order to support students in building a strong foundation of knowledge for their post-graduation careers, "DAT Group TechTalk 2023" seminar will continue to be organized at various universities in near future.
Stay updated by visiting website www.dattech.com.vn or contacting Hotline 1800 6567 (toll-free) for further consultation.