14.04.2023
DAT Group and Siemens collaborate to organize workshop "Digitalization Applications in Industrial Manufacturing"
On April 13, 2023, nearly 100 representatives from businesses participated in workshop "Digitalization Applications in Industrial Manufacturing," jointly organized by DAT Group and Siemens Vietnam Industrial Digitalization Division, held at Sheraton Hotel Hanoi.
Application of digitalization is essential in process of transitioning to intelligent manufacturing. Particularly in today's competitive market, without adequate preparation to enhance adaptability and seize the opportunities of  Industry 4.0 revolution, businesses risk falling behind. However, question remains: where to start and how to implement digitalization foundation to approach the smart factory model, which is a significant concern that most manufacturing companies are striving to address.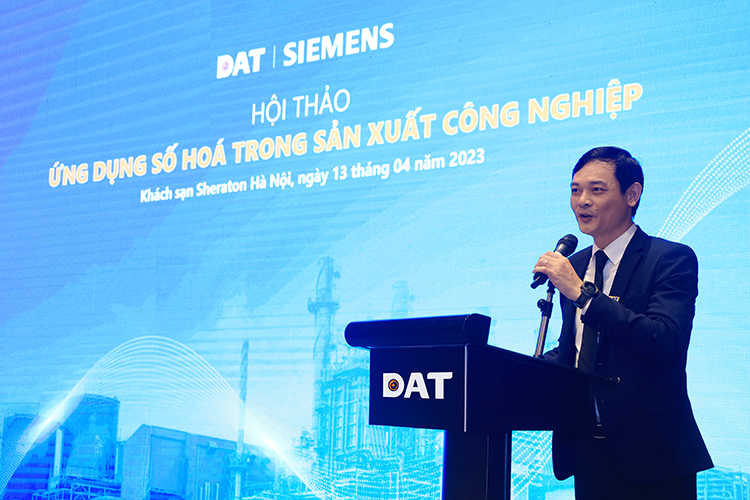 During opening speech, Mr. Nguyen Quang Hung, Director of DAT Group Hanoi Branch, stated: "Understanding  market demands, DAT Group and Siemens Vietnam Industrial Digitalization Division have collaborated to organize workshop "Digitalization Applications in Industrial Manufacturing," with aim to provide updates on modern automation technology trends and support successful approaches to smart factory models for customers. This will empower customers with valuable insights to enhance competitive capabilities, optimize processes, resources, and increase efficiency in production and business operations in the current context."
At the event, representatives from DAT Group emphasized the customer values gained through their participation in DAT ecosystem. With over 17 years of formation and development, DAT Group now possesses an ecosystem of values including culture, strategy, personnel, solutions, services, and substantial investment in research and development activities in the field of industrial automation and renewable energy.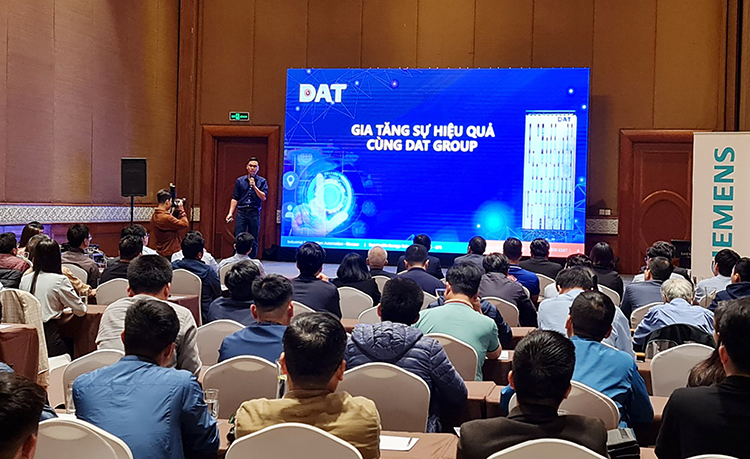 One of significant steps to expand this ecosystem is DAT Group's collaboration with Siemens to introduce equipment and solutions that support exploring digitalization potential for enterprises. As the official Distributor of Siemens in Vietnam, DAT Group is committed to providing high-quality products, specialized solutions that quickly meet customer demands, and brings assurance through genuine warranty policies, maintenance services, and strict adherence to Siemens standards. Therefore, DAT Group is currently earning trust and enduring partnership from over 10,000 customers nationwide.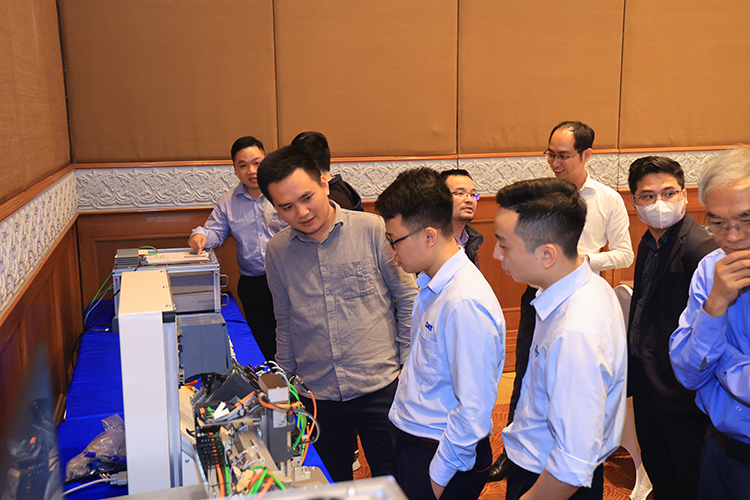 In order to provide customers with a clearer understanding of outstanding values and benefits of digitalization application in manufacturing, DAT Group representatives introduced an overview of Siemens equipment systems and shared practical experiences through successful stories. Moreover, DAT Group engineers directly guided customers in operating demo sets of transmission solutions. These highlighted solutions have already been applied in real-world scenarios by DAT Group and Siemens, thus customers can refer to and immediately implement them in their own factories and production lines.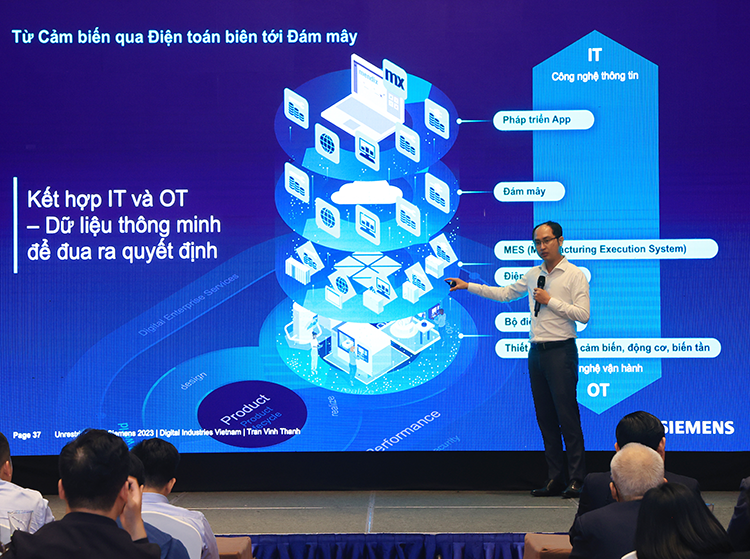 Within framework of the workshop, Siemens partners also presented topics: trends in IT and OT integration, edge computing in industry, and digitalization in transmission. These topics offered an overview of management and operation solutions for factories, helping to save costs, maximize production capacity, and ensure sustainable development for businesses. With deep expertise and extensive experience, Siemens experts were dedicated to addressing customers' inquiries in detail and accuracy.
This event also created a space for connecting experts and businesses who share a common interest in digital technology, providing opportunities for exchange, sharing information, improving production processes, and enhancing market adaptability for participating units.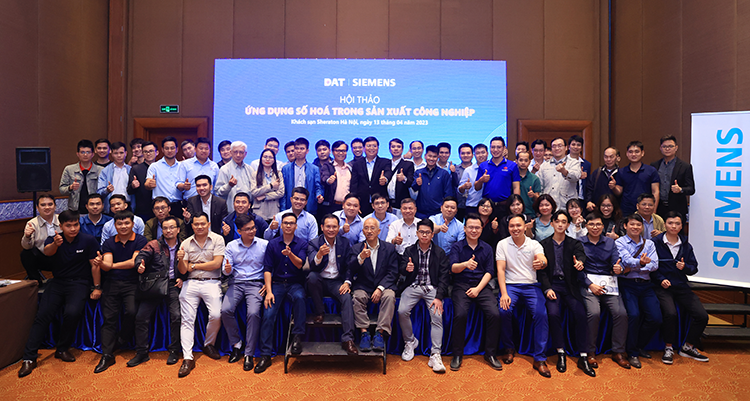 "Digitalization Applications in Industrial Manufacturing" workshop concluded successfully, demonstrating effective collaboration between DAT Group and Siemens. With continuous goal of increasing effectiveness and delivering optimal value to customers, DAT Group will strive to become a Global Partner and Service Center for Siemens in Vietnam in near future.
For those interested and wishing to participate in the workshop, as well as other programs organized by DAT Group in collaboration with Siemens, customers can follow the information on the website: https://dattech.com.vn/ or call the Hotline 1800 6567 (toll-free) for assistance.