Control solution for RO water purifier system
The cooperation aims to expand the effective solution to many projects, manufacturing plants and farms that need to use RO water purifier systems to create clean water sources across the country shorly soon.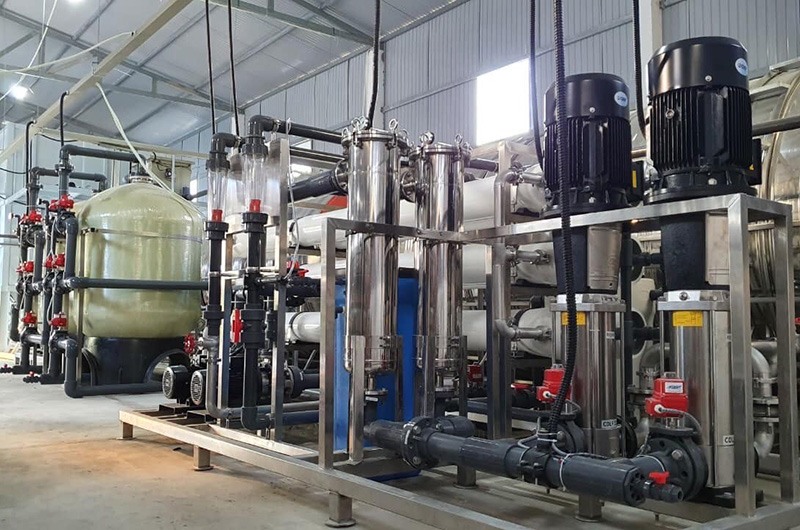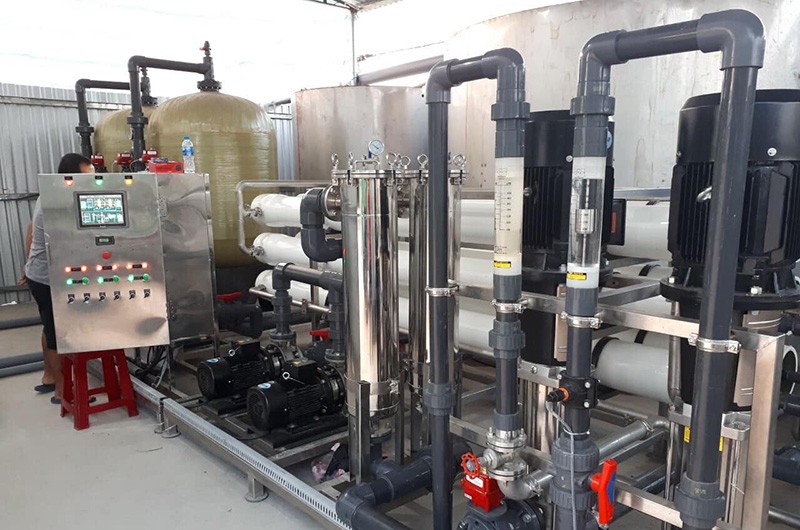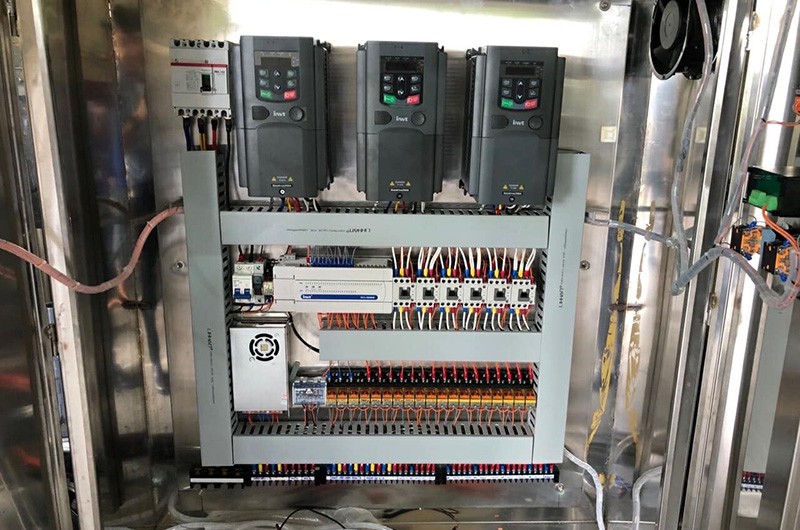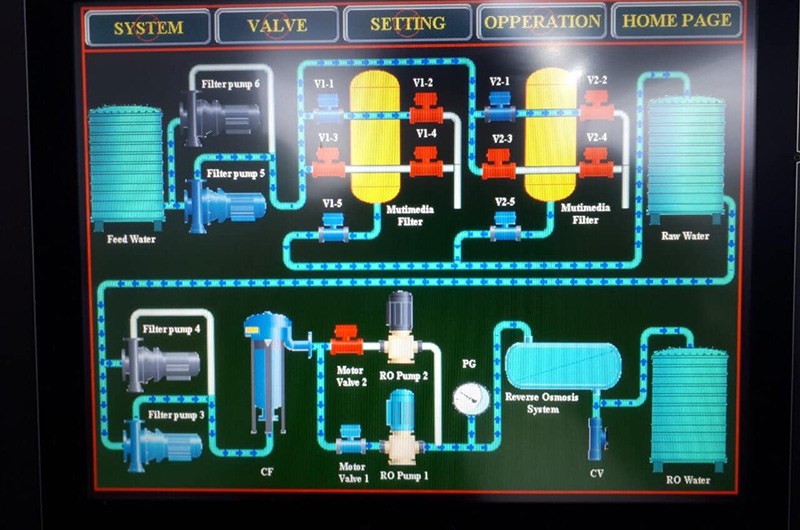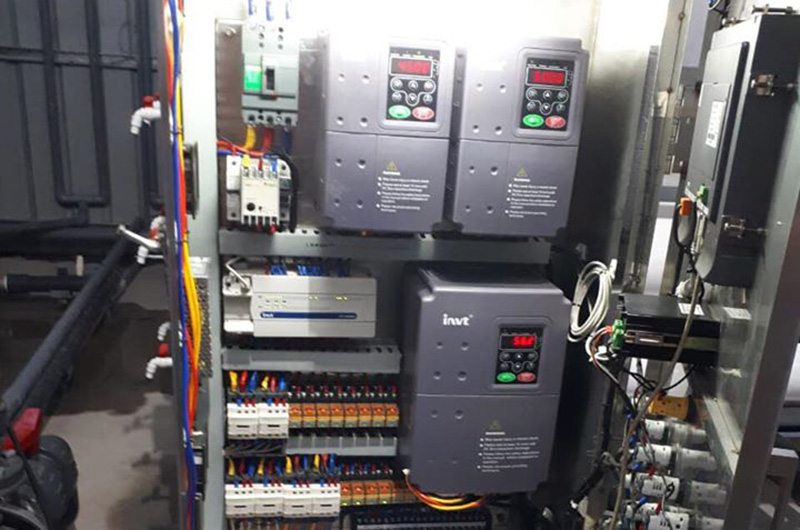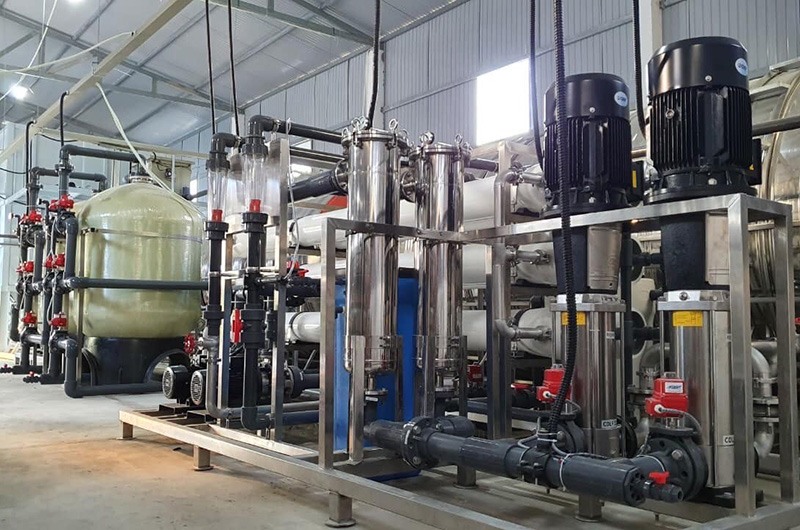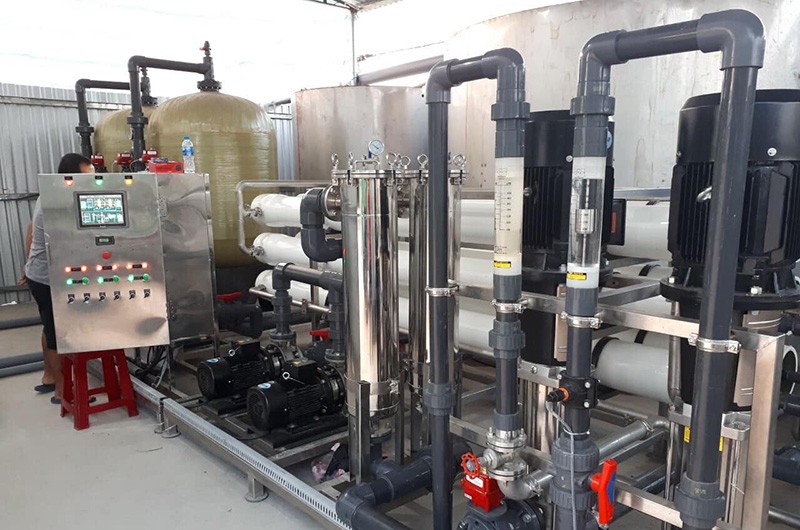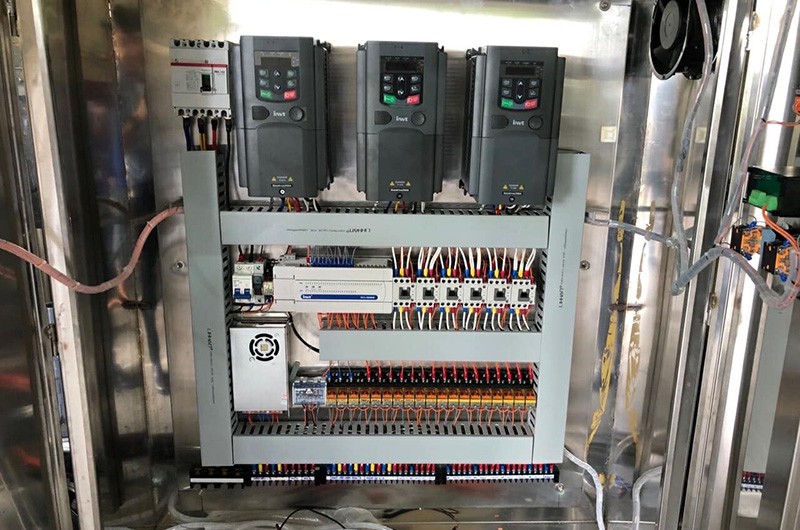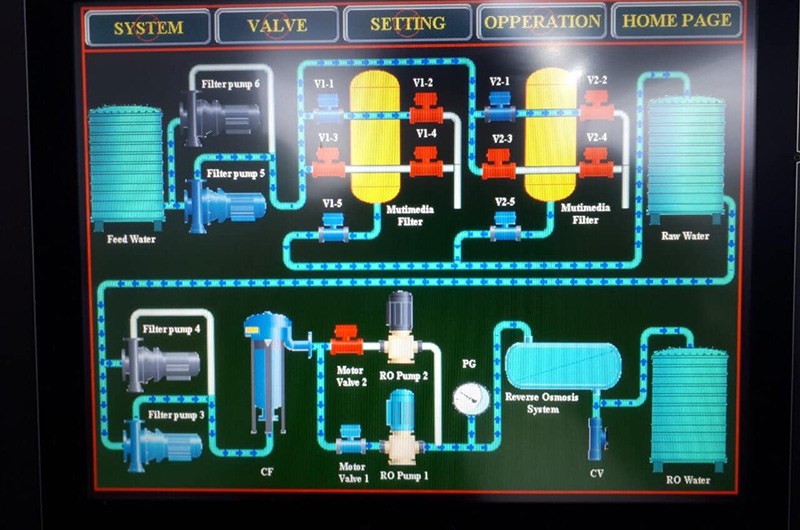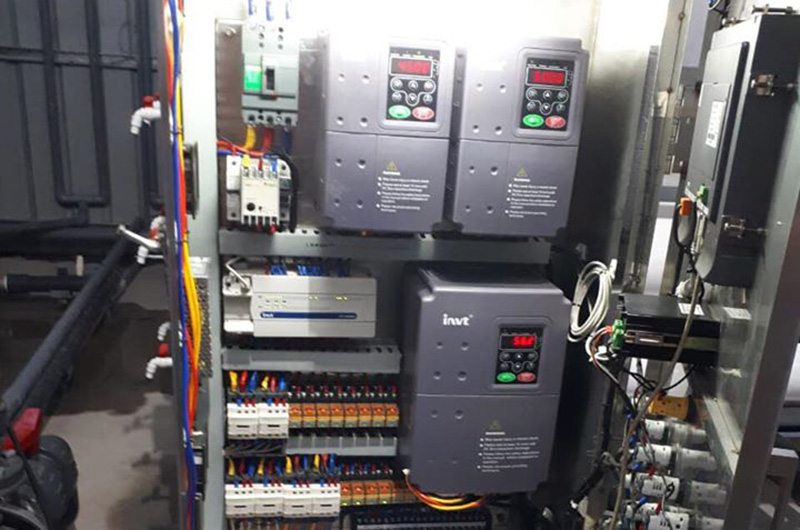 Project information
Name of client
My Viet Technology and Environment Co., Ltd
Field of activity
Producing filtration equipment, water filtration and treatment technology
Customer need
Looking for a partner to provide control solutions in the country for long-term cooperation, specifically the following requirements:

Cooperate with an experienced and reputable partner to provide automated control solutions for standard and industrial specialized water treatment and filtration systems.
Replace the old controller of the RO water purification system with a new system that reduces operating costs while ensuring high performance, stable and durable operation.
Technology transfer new solutions for customers to own, making it easy to operate, maintain and repair when systems have problems.

DAT's solutions

Using PLC controller (3624MAT), HMI display (( VT150-H1ET-n) and 03 INVT 11 kW GD200A inverters to replace the old controller.
DAT programmed the entire process of alternating control, pressurization, setting time, controlling water valves, etc. The system uses an intuitive HMI interface with two languages, both Vietnamese and English.
Transferring the entire control technology to the technical team of Viet My Company, customers can easily adjust and handle it themselves at any stage of the filtration process.
The RO membrane area needs to maintain a constant high pressure, so DAT engineers have placed a pressure sensor and a mechanical meter behind the booster pump line to measure and process the pressure signal to warn of line pressure levels and filter blockages, help the system operate safely to ensure uninterrupted water supply.

Application results

Customers master the technology transferred by DAT, take the initiative in operation, reduce machine downtime, save maintenance and repair costs.
Easily control and monitor the system through the HMI screen with 2 languages Vietnamese and English.
Helps to quickly warn of clogging of the filter pipeline thanks to the signal from the pressure sensor.
Improve the system operating efficiency, the machine operates smoothly and stably.
Get 24/7 technical support and expert solution development advice.