Dinh Nen Paper Company trusts DAT's comprehensive automation solution
After years of using products and experiencing services from DAT ecosystem, Dinh Nen Co., Ltd. has decided to continue placing complete trust in DAT for technology enhancement across their entire paper mill system. Upon completion, DAT's comprehensive automation solution has helped Dinh Nen increase efficiency and reduce dependence on labor, ensuring smooth production operations amidst the social distancing measures caused by the Covid-19 pandemic.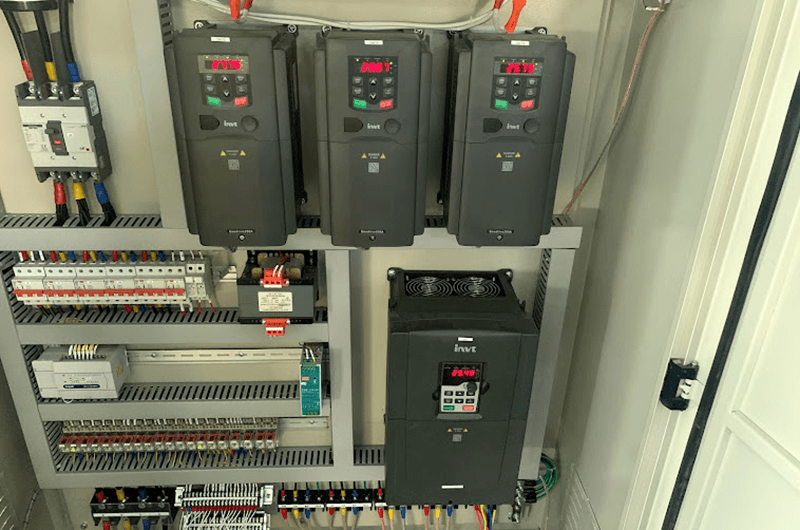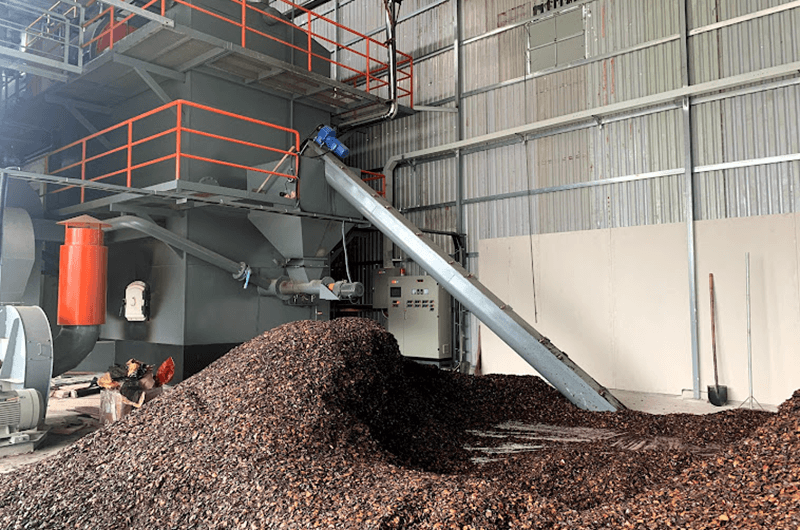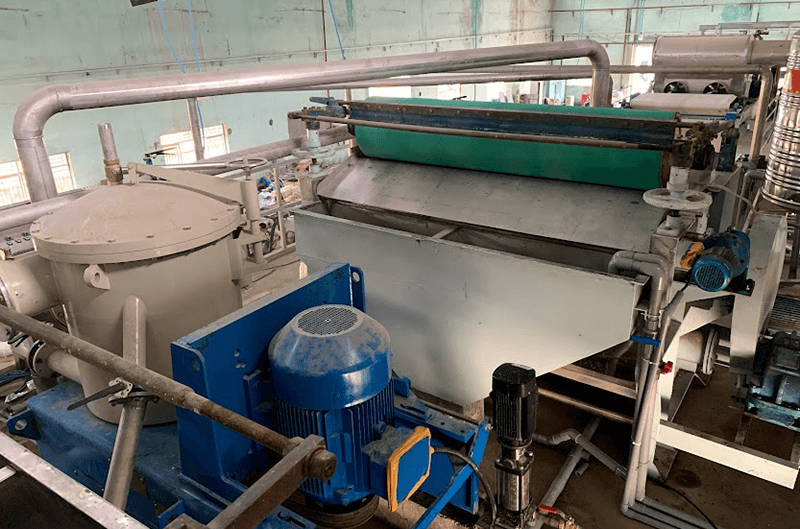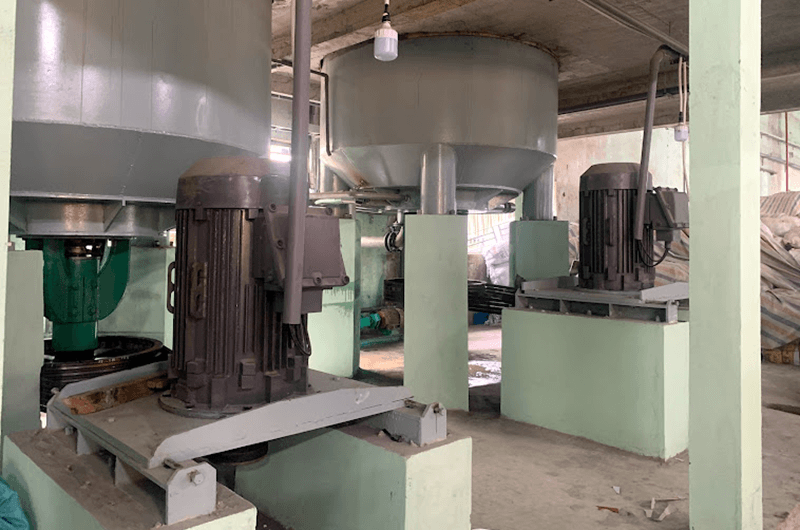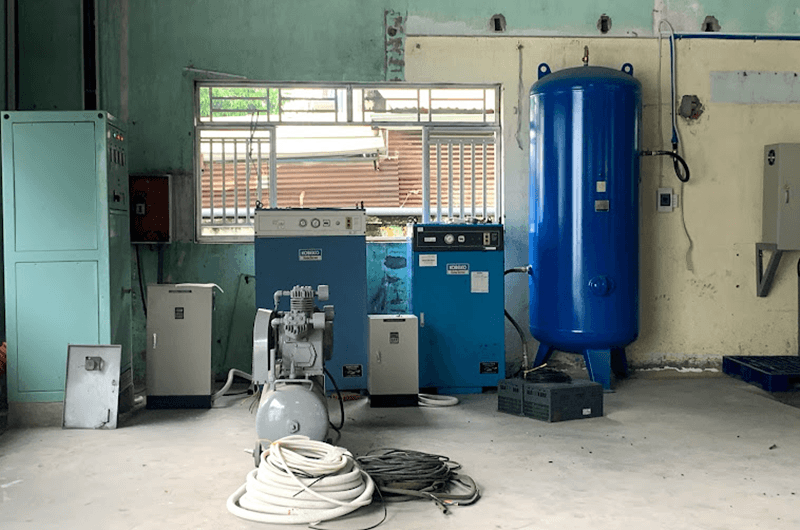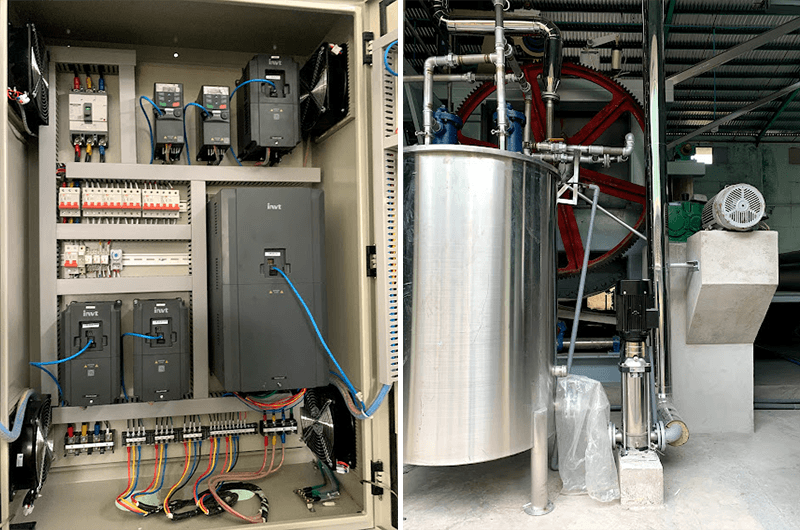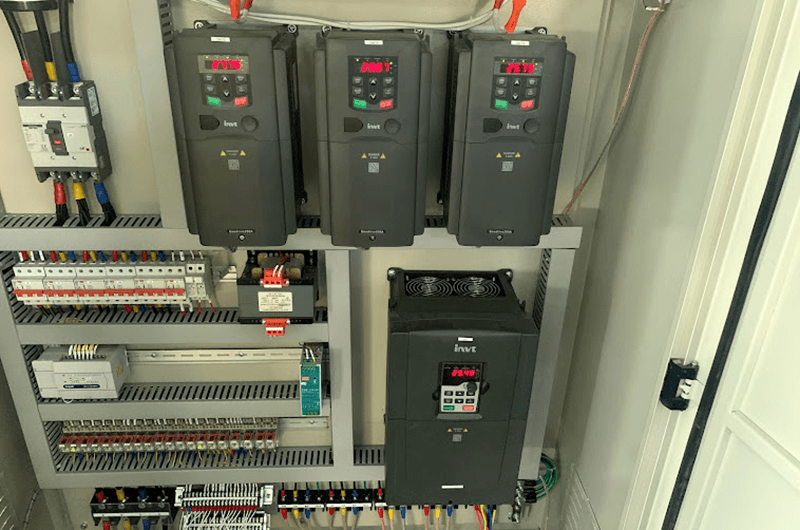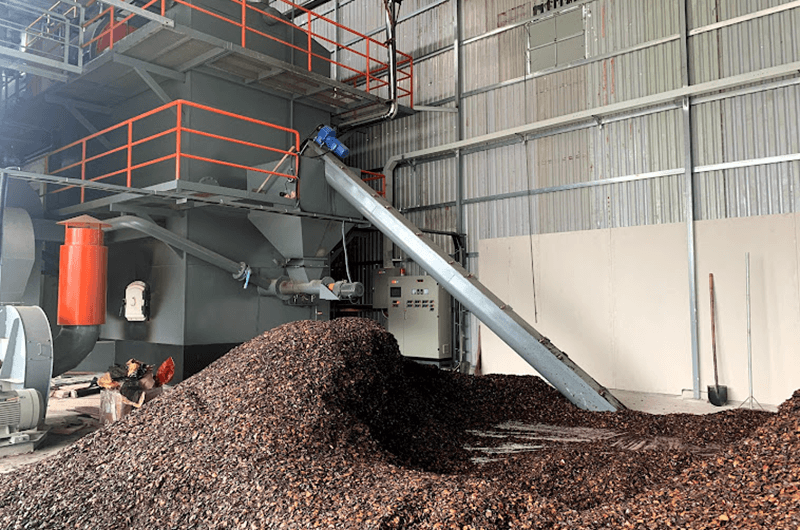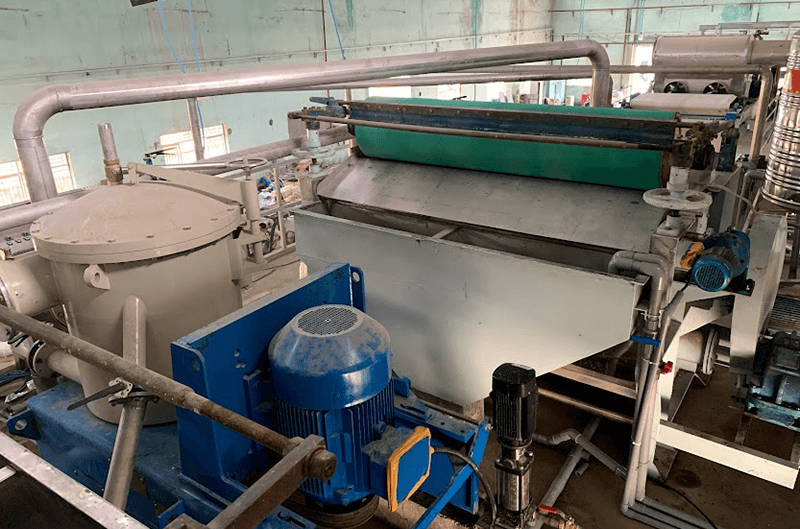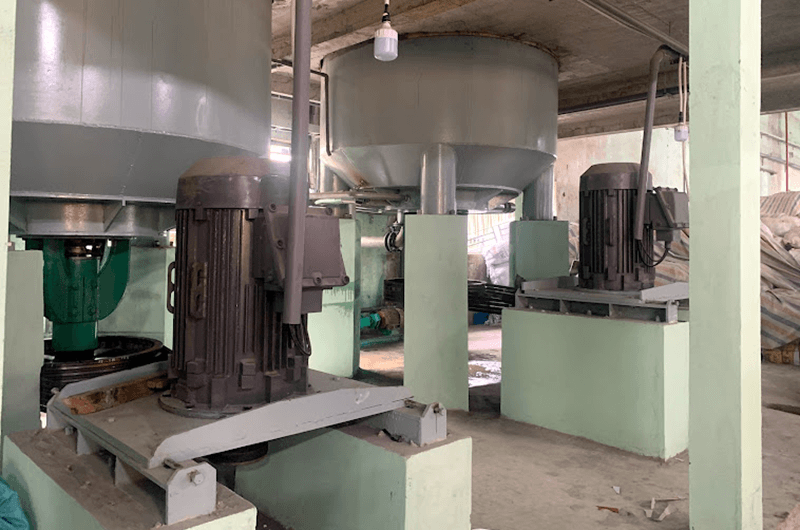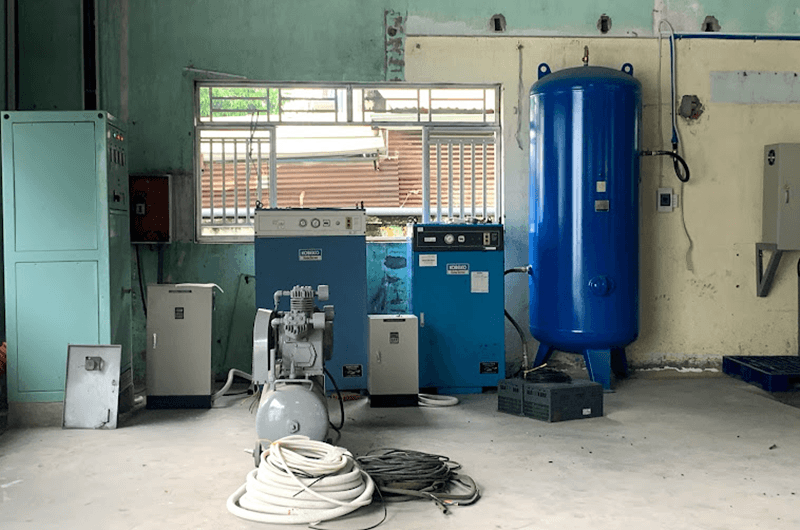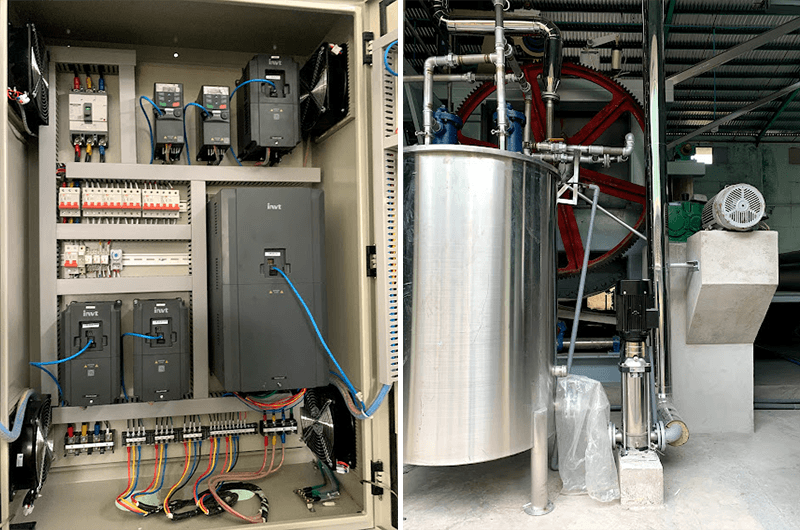 Project information
Customer need
Customer's Issue
Solutions
Application results
Paper Mill System

Control signals of  system are susceptible to interference, making it difficult to achieve accuracy, leading to increased waste and inconsistent product quality.
Machine operates at a slow speed, failing to meet desired output levels.
It heavily relies on experienced labor.
Frequent mechanical and electrical maintenance disrupts production continuity.

High-speed synchronized control cabinet for paper mill system

Configuration includes various INVT devices:

HMI enables the display of operational parameters, settings, batch monitoring, allowing operators to diagnose and promptly address anomalies.
PLC controller receives and processes parameters, complex algorithms ensuring system stability and durability.
Powerful and versatile GD200A inverter, when integrated with synchronization features, supports high-speed operations. Additionally, the mechanical component protection feature of GD200A ensures smooth system startup.

Achieving and maintaining the designed machine speed of 80m/min.
Optimizing the length speed changes at any given time, enabling seamless paper threading for customers without relying on skilled labor.
Minimizing length speed deviation to prevent paper breakage.
Reducing waste and safeguarding mechanical components.

Air Compression System (33kW)
Air compressor lacks VFD integration, resulting in excess energy consumption and unstable pressure
Installing a variable frequency drive combined with a pressure sensor.

PID algorithm will compare set pressure with feedback pressure to control  motor.
During operation, if there is excess pressure for an extended period, VFD will switch to standby mode to save excess electricity consumption.

System operates steadily with high efficiency.
Ensures consistent pressure for paper mill system.
Smooth and noiseless startup.
Easy to operate.

Hydraulic Grinding System (110kW)

Causing pressure drops in factory during startup.
Mechanical wear and tear.
Prone to motor damage.

Installation of a hydraulic grinding electrical cabinet, replacing the star-delta control system.

Cabinet is designed according to TCVN 7994-1:2009 standard.
Grounding standard TCVN 4756:1989 (TN-S).
IP20 protection level.

System operates smoothly and consistently.
Avoids pressure drops that could affect surrounding equipment.
Design and grounding standards ensure factory safety.

High-Pressure Floor Pump System (55kW)

Difficult speed adjustment.
Reduced system lifespan due to direct startup.
Unstable pump pressure and flow rate.

System is designed with two components: the hydraulic cabinet and the control cabinet.

Hydraulic cabinet is positioned near the mechanical part of machine, facilitating easy and neat connection of power and motor, while maintaining aesthetics.
Cabinet casing is made of highly corrosion-resistant INOX304 material.
Cabinet is designed according to TCVN 7994-1:2009 standard.
Grounding standard TCVN 4756:1989 (TN-S).
IP20 protection level.
Control cabinet is located close to the customer's operational area.

Ensures safety during operation.
Easy to observe, operate, and change pump speed.
Peace of mind regarding system's lifespan.

 

Agitation Pump System (30kW)
Pressure Pump System (40kW)
Vacuum Pump and Powder Pump System (45kW)

Factory pressure drops, mechanical wear and tear.
Prone to motor damage.
High energy consumption.
Difficult operation.

Installation of an electrical cabinet for agitation, pressure, vacuum, and powder pumps, replacing star-delta control system.

Cabinet is designed according to TCVN 7994-1:2009 standard.
Grounding standard TCVN 4756:1989 (TN-S).
IP20 protection level.

Ensures safety during operation.
Easy to operate and adjust pump speed.
Energy-efficient.
Motor protection for extended lifespan.
Previously, the use of paper mill system faced numerous difficulties due to the predominant reliance on imported components, and when issues arose, there was a lack of timely guidance and knowledge transfer from suppliers. Currently, these challenges have been exacerbated by the complex evolution of the Covid-19 pandemic worldwide, leading to continuous delays in transportation and trade activities.
In this context, Dinh Nen Co., Ltd. quickly sought assistance from DAT to construct a high-performance paper mill system, reducing dependence on labor and foreign suppliers.
With over 17 years of experience in the field of automation, especially in the paper industry, DAT promptly addressed all needs, helping Dinh Nen overcome challenges and maintain smooth operations during this period. Additionally, DAT is always ready to address any issues arising from the machinery system 24/7.
Up to the present, DAT ecosystem has earned trust and positive evaluations from over 10,000 customers nationwide. The combination of high-quality products, exceptional features, specialized automation solutions, and dedicated services from DAT continues to enhance efficiency, save production costs, reduce product prices, and elevate competitiveness in the market for customers.
For any inquiries, please contact the hotline at 1800 6567 (toll-free) for prompt assistance and support.