01.11.2022
Announcement of Conversion of INVT Device User Manuals to Electronic Documentation (E-Manuals)
With desire to integrate information technology into document management and storage to save costs, efficiently utilize resources, and enhance customer experience, DAT Group, in collaboration with INVT, is implementing a plan to transition from traditional user manuals that accompany each device to electronic documentation (e-manuals) starting from November 1, 2022.
Under this plan, each INVT device will come with a concise user guide instead of a detailed user manual as before. This guide provides brief descriptions of device specifications, setup information, basic operation, and includes a QR code for accessing the e-manual.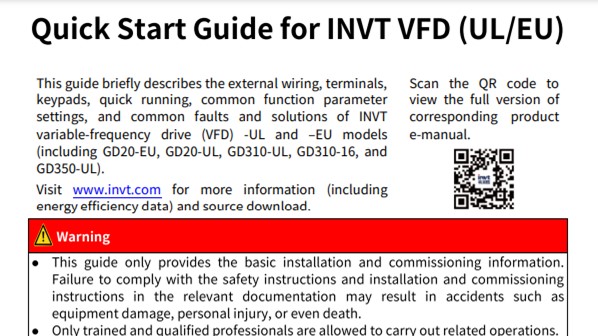 To access full version of e-manual user guide, customers can follow these steps:
Option 1: Using a Personal Computer
Step 1: Visit the website www.invt.com.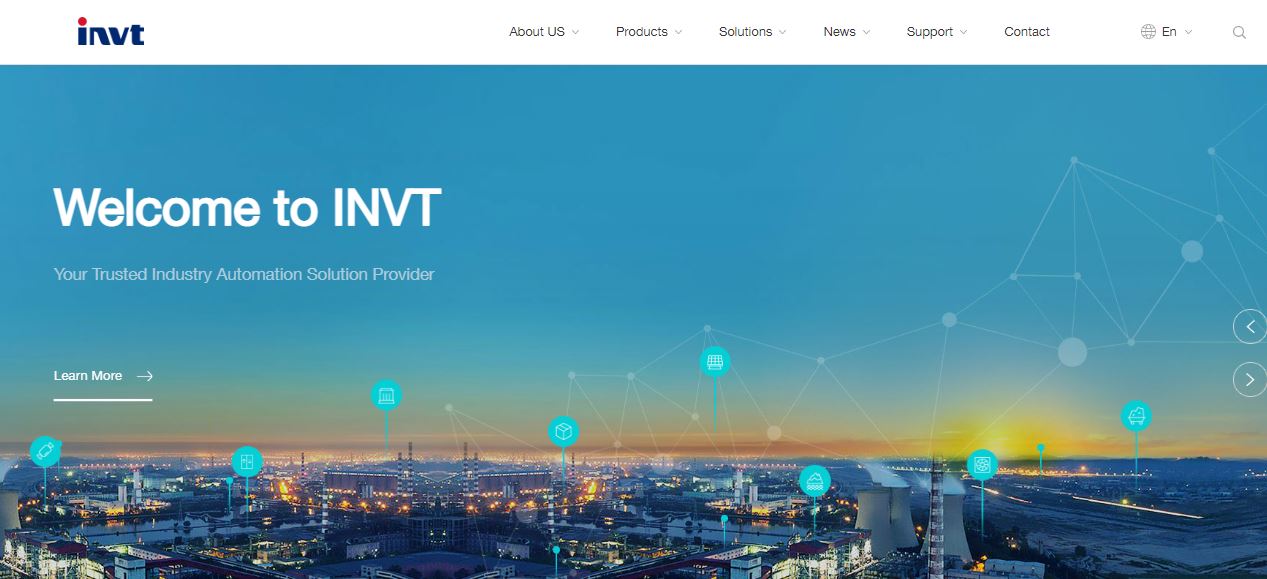 Step 2: Enter device name in "Search for INVT products" box and click search.
Step 3: Select device information.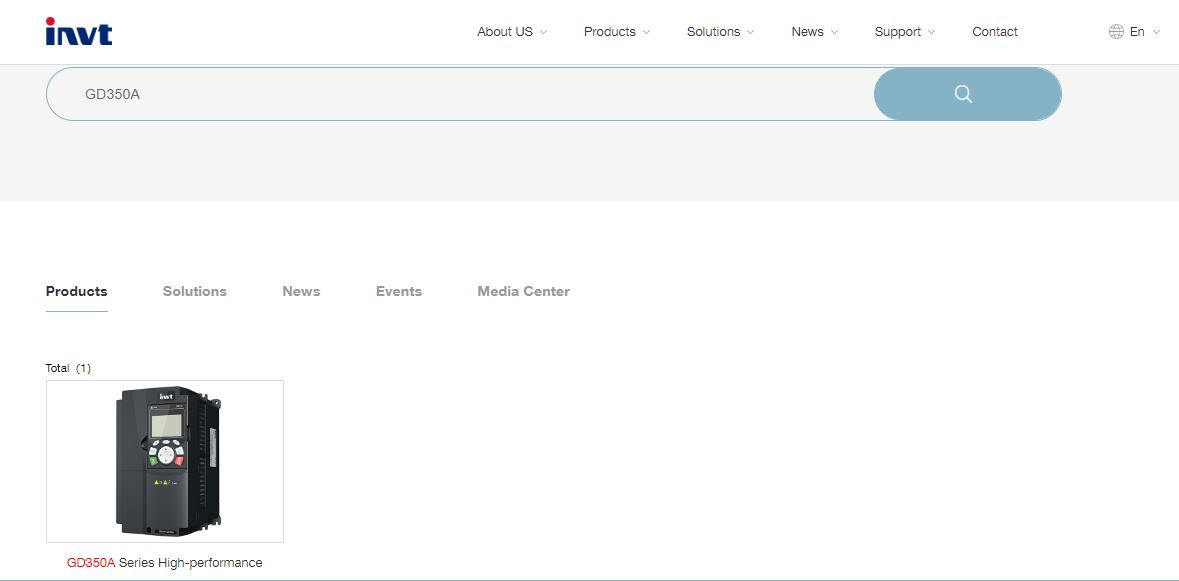 Step 4: Choose "Download" section, and then download e-manual according to your specific needs.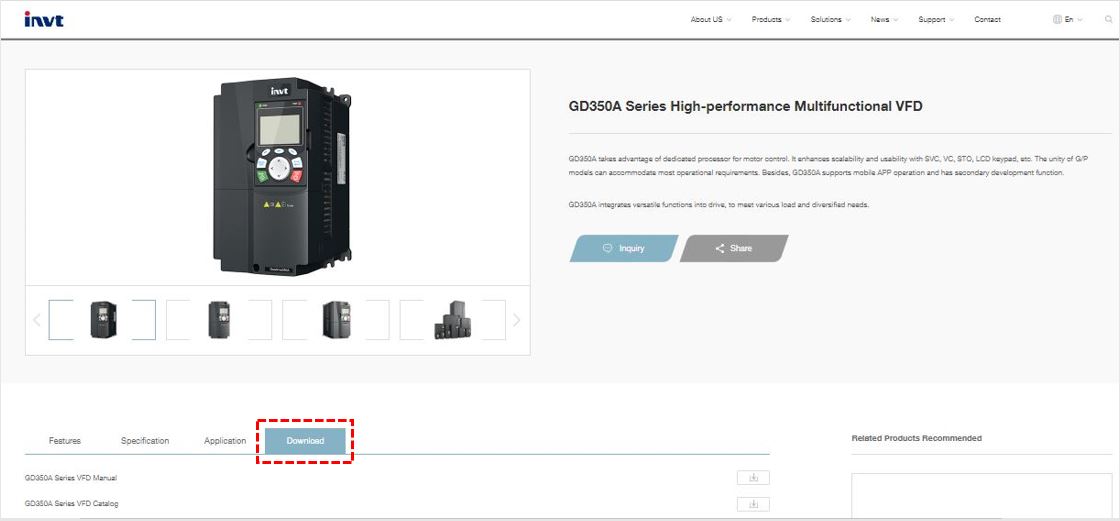 Option 2: Using a Mobile Phone or Tablet
Step 1: Scan the QR code to access info.invt.com website interface.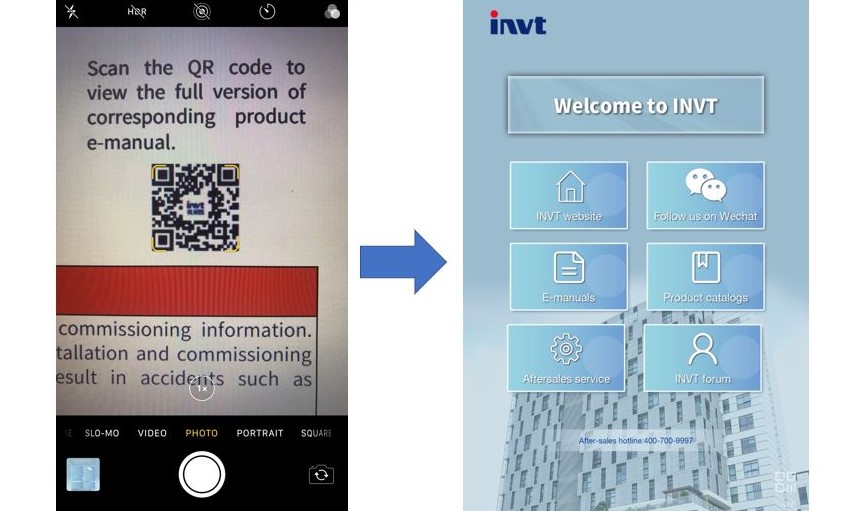 Step 2: Select "E-manuals" section.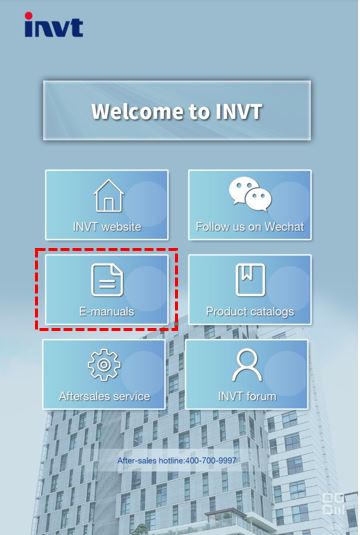 Step 3: Enter device name in "Searching" box and click search.
Step 4: Choose appropriate document as needed.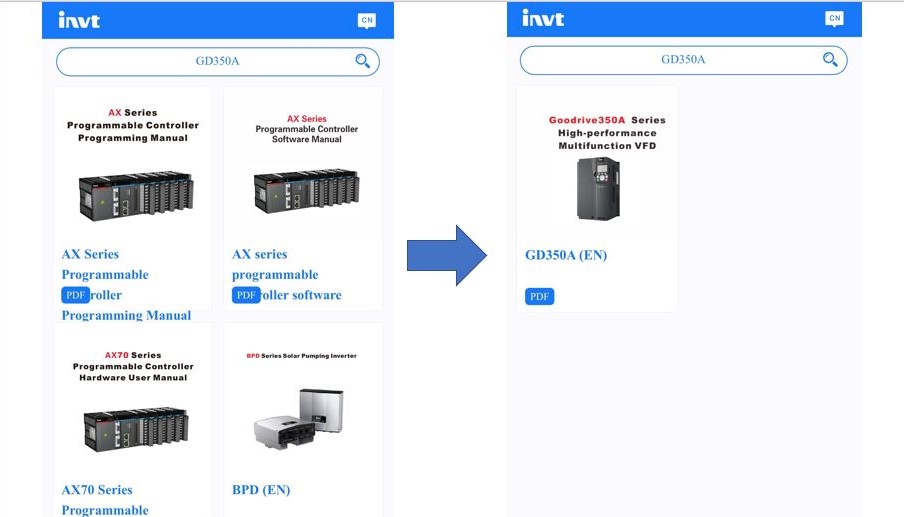 By implementing e-manuals, INVT and DAT Group aim to assist customers in easily accessing information for efficient utilization of device features and quick troubleshooting. With just a personal computer, smartphone, or tablet, customers can access e-manual from anywhere and at any time, without worrying about storage, preservation, loss, or damage to physical user manuals. This is one of convenient and intelligent experiences that INVT and DAT Group provide to customers during ongoing strong digital transformation era.
With goal of becoming a leading group in Vietnam in the fields of automation and renewable energy, DAT will continue to pioneer the creation of solutions that increase efficiency, save energy, and invest in comprehensive digital transformation efforts to accompany customers and partners in enhancing efficiency and sustainable development.
For any inquiries, please contact the Hotline at 1800 6567 (toll-free) for 24/7 support and consultation.