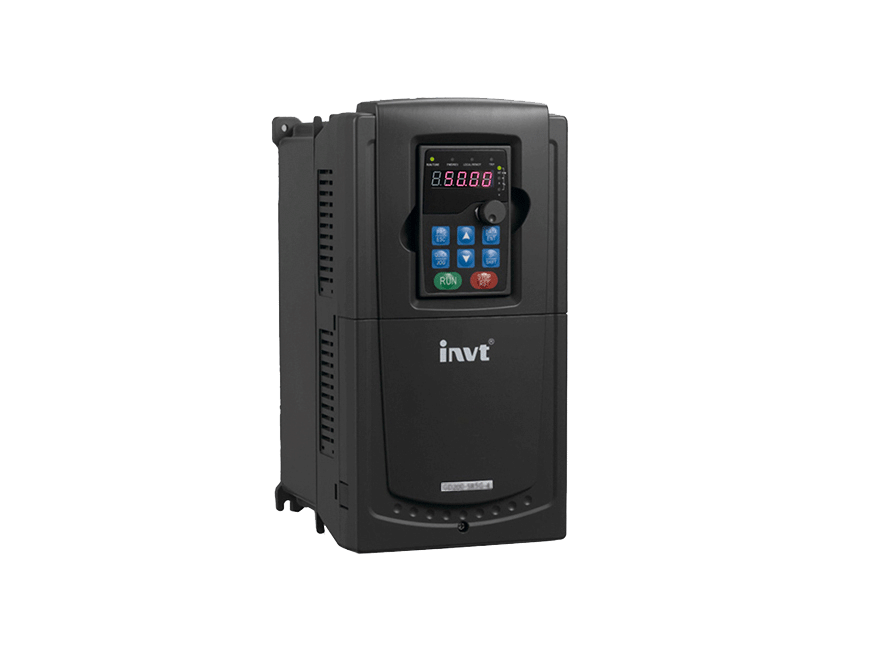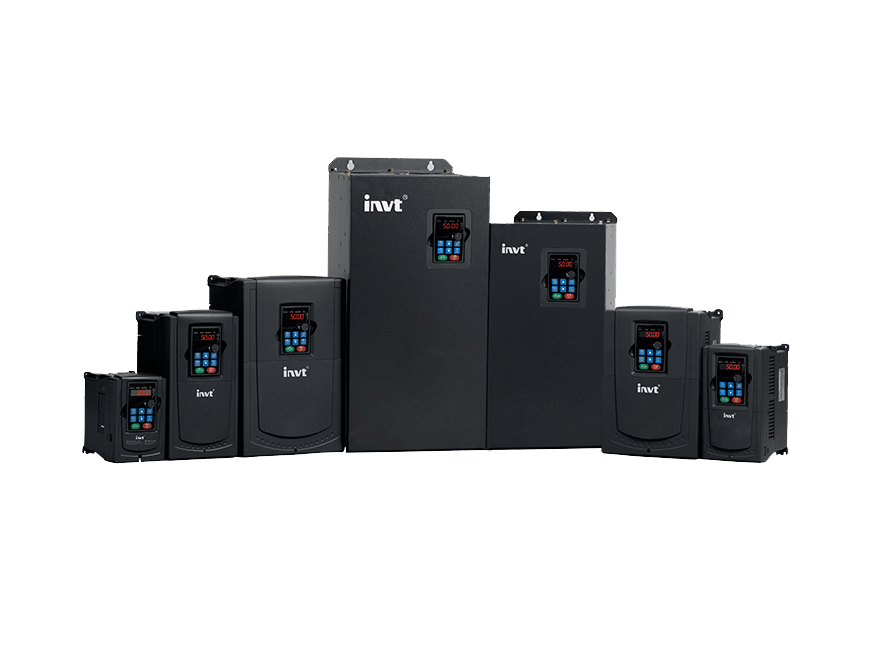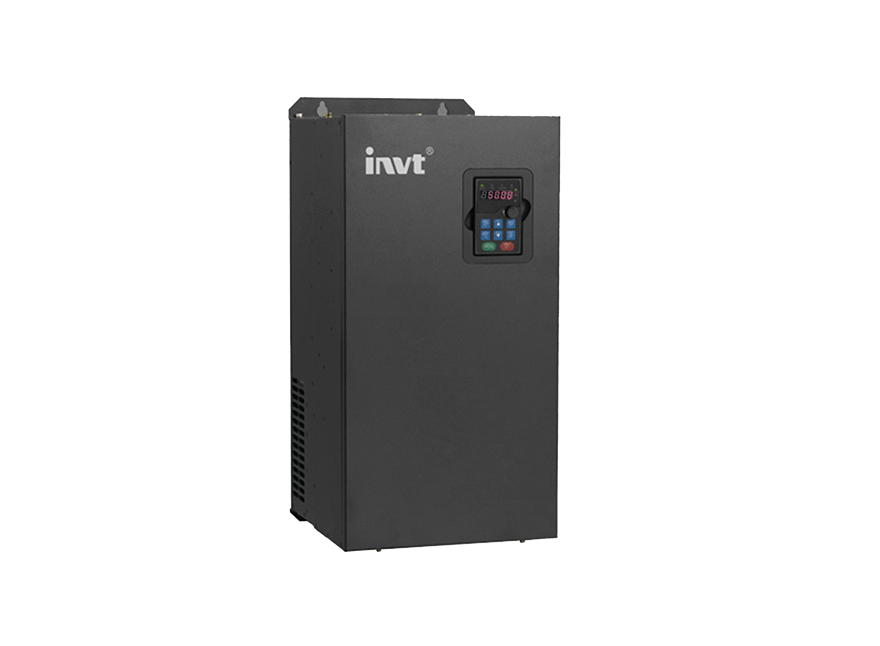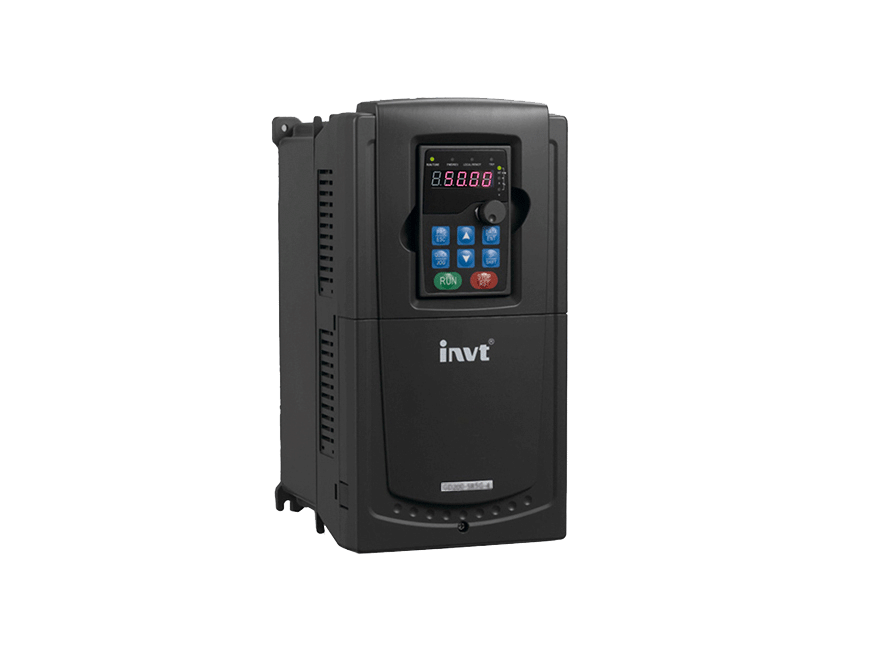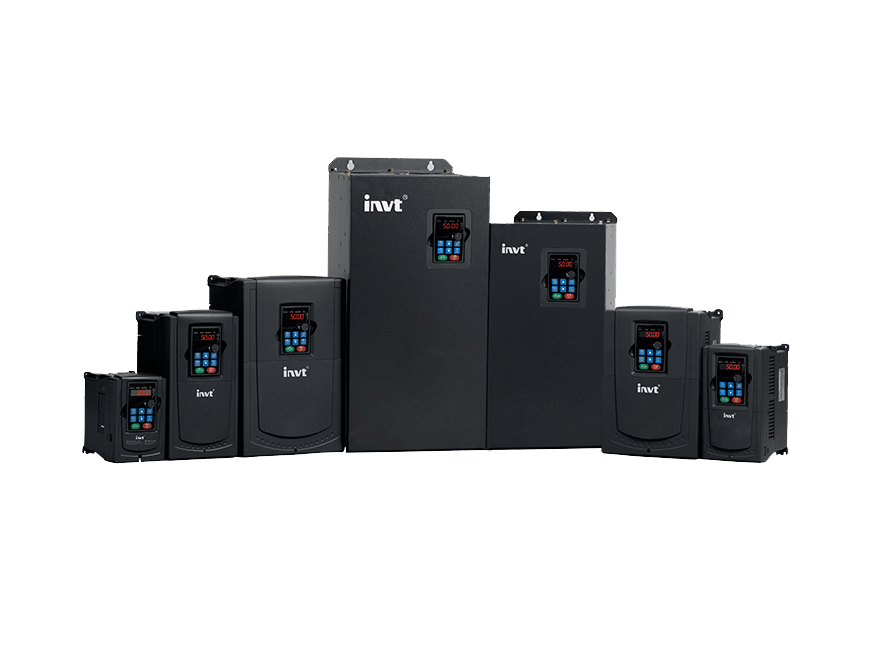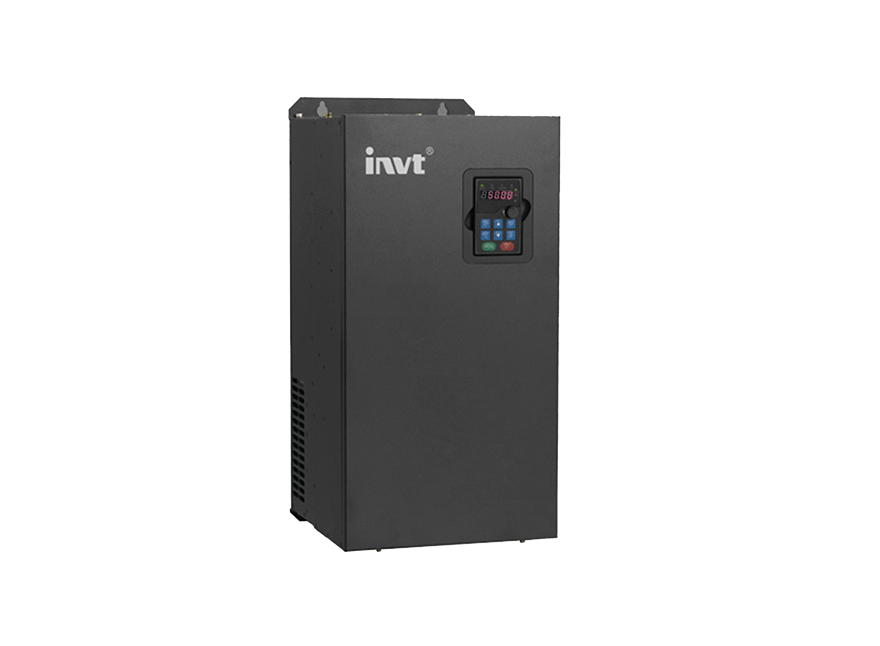 GD300-01 Air Compressor VFD
Goodrive300-01 series drives special for air compressor are developed on the base of Goodrive300 drives and it integrates the traditional PLC logic control of air compressor system in the drive. After the comprehensive solution of the drive and touch screen, the logic control of air compressor system and temperature control of air supply at constant pressure are available.
Free delivery within Ha Noi, Ho Chi Minh, Can Tho
Free installation
| | |
| --- | --- |
| Brand: INVT | Warranty: 24 months |
Specifications
Parameter

Input

Input voltage (V)

 3P, 380 V, 4kW-500kW

Input frequency (Hz)

 47~63Hz

Output
Output voltage (V)

 0~input voltage

Output frequency (Hz)

 0~400Hz

Motor type

Asynchronous motor, permanent magnet synchronous motor

Technical control performance

Starting torque

Asynchronous motor:0.25Hz/150%(SVC) Synchronous motor:2.5Hz/150%(SVC)

Control mode

 Vectorzie V/F, Sensorless vector (SVC), Torque control.

Speed ratio

Asynchrons motor 1:200(SVC), synchronous motor 1:20(SVC)
Overload capacity
1m for 150% of rated current,10s for 180% of rated current, 1s for 200% of rated current

Speed control precision

 ± 0.2% (SVC), Speed fluctuation ± 0.3% (SVC)
Torque response < 20ms (SVC)
Torque control precision 10% (SVC).

Frequency setup mode

Digital, analog, pulse frequency, multi-step operation, simple PLC, PID, MODBUS communication, realize the switching between setup combination and setup channel.
Speed tracking restart function
Realize impact-free smooth starting of the rotating motor

Filter

 C2, C3

Brake unit
Built-in for 380V 30kW and below models, optional if otherwise

 Communication

 Modbus RTU, Profibus, Canbus, Ethernet.

Đặc điểm I/O
(Tất cả các ngõ vào/ra đều có thể lập trình được , có TIMER cài đặt thời gian tác động)
Digital input
8 normal inputs, max frequency is 1kHz, internal impedance is 3.3kΩ, one high speed input, max frequency is 50kHz

Pulse input

01 high frequency pulse receiving input, support both PNP and NPN.

Analog input

Two (AI1, AI2)0~10V/0~20mA, one (AI3)-10~10V

Anlog output

Two(AO1、AO2)0~10V /0~20mA

Relay output

1A/DC30V Two NO programmable relay outputs, two NO/NC programmable relay outputs, contact capacity: 3A/AC250V

Open collector output

Open colector output: HDO output (ON – OFF output or high frequency pulse output) and 1 extreme open collector output.

Protection level
IP20

 

Others

Self-voltage stabilization function (AVR)
Automatically stabilizes the output voltage when the supply voltage fluctuates abnormally.

Power saving function

The function automatically saves electricity when the engine is overloaded
Increase engine power factor.

Functions dedicated to the textile industry

The cycling speed control changes to the reel.

 Timer, counter function

Integrated timer and counter timer to suit different applications ..
Load balancing function
When multiple motors are pulling the same load, this function helps balance the distributed load across the motors by reducing the speed down based on the increased value of the load.

Torque compensation function

Increase the V / F control torque characteristic when the motor works at low speed.
Brake control function

Dynamic brake, excitation brake, DC brake

Functions help the system to operate continuously

Automatically reset the error according to preset times and times
Maintains operation during transient power outages and wide operating voltage range suitable for flickering power locations.

Function of inspection and supervision

Connect a computer to monitor the operation as well as set parameters for the inverter thanks to software INVT studio V1.0, HCM.

10.000+
Customers Nationwide

15+
Year Of Experiences

3000+
Warehouse Area Above 3000 m² Is Always Available Items That Help Customers Fast Project Progress

24h
24 Hours To Complete All Processes, Procedure Is Quick And Flexible
1. Controls and protections through the touch screen and inverter
2. Up to 0.25Hz/150% starting torque(Asychronous motor); 2.5Hz/150%
starting torque (Synchronous motor)
3. Dual variable frequency( master variable + fan variable frequency)
to ensure the constant pressure, voltage and temperature
4. Intelligent hibernation and wake up control, obvious energy saving effect
and reduced equipment loss
5. Visualization control to set the inverter and protection parameters through
the touch screen directly and periodic maintenance.
6. Multi-level password protection to avoid unauthorized operation
Applications:
Compressor (synchronous and asynchronous).