10.11.2022
Low-voltage Servo System DL310: Flexibly Adapting to Modern Control Demands
In order to expand ecosystem and enhance equipment supply capabilities, DAT Group officially commenced distribution of low-voltage servo system DL310 from November 10, 2022.
DL310 servo system developed by INVT is based on a low-voltage power source (input voltage 20V ~ 60V), providing flexible options and space-saving solutions for motion control applications. DL310 meets rigorous demands of modern manufacturing industries, delivering superior economic efficiency to businesses.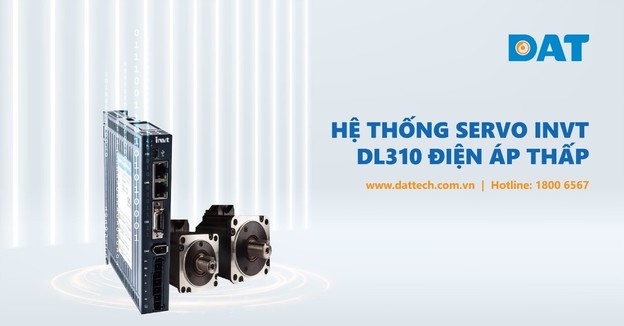 As such, DL310 servo system allows precise position control through external pulse support, internal 128-step position determination with electronic gear and position filter. With its smooth motor algorithm, DL310 supports speed monitoring, vibration reduction control, adaptive filtering, automatic adjustment, and other functions.
When used in single or multi-axis applications with DC power, DL310 offers a safer and more energy-efficient operation compared to high-voltage AC motors. It integrates encoders or optical rulers installed at load end to perform closed-loop control, minimizing impact of mechanical response and ensuring accurate positioning of end devices.
Optimized for core components, DL310 servo system boasts a compact size, lightweight design, and high power output, enhancing performance of systems requiring high voltage and installation capacity, such as service robots, AGV autonomous vehicles, cross-belt sorters, classification and post-processing systems, and more.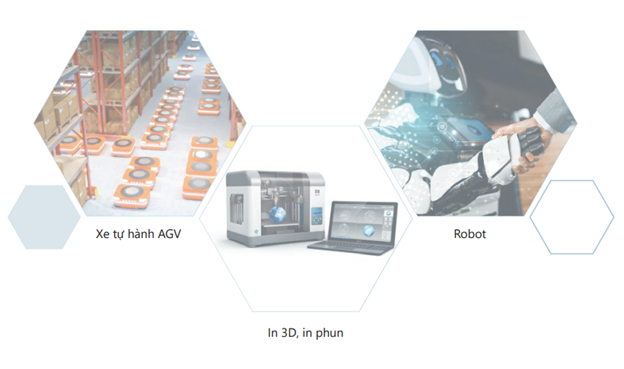 Leading Response Speed in the Industry
Response frequency of DL310 servo can reach 2.0kHz, improving processing speed and reducing adjustment time through advanced technologies.
Positional Accuracy
DL310 servo supports a 23-bit encoder with a resolution of 0.15 seconds/angle, providing accurate positioning at low speeds for stable and clean machining surfaces. Use of an absolute encoder ensures that motor does not lose its origin position in case of power loss.
Diverse Communication Protocols
DL310 servo connects to networks based on Modbus, CANopen, and other bus protocols, enabling multi-axis control, high speed, and synchronization through communication.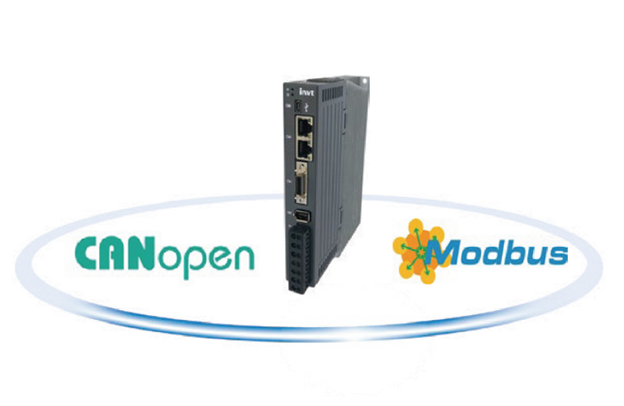 Intelligent Control
Full Position Control
Supports connection to an external encoder or optical ruler mounted on the load to achieve complete closed-loop control, reduce mechanical error, and improve machine positional accuracy.
Internal Pulse Position Mode
Implements internal 128-step pulse position mode by coordinating external signal inputs (extended I/O or bus). Motion control can be simplified, and program design optimized.
Load Inertia Identification
Two inertia identification modes are available: online and offline. These modes can automatically determine internal amplification parameters of system, reducing setup time.
Low-Frequency Vibration Suppression
DL310 servo is equipped with four filters, each with a fixed frequency range of 50 ~ 5000Hz and adjustable (two of which can be set automatically). This filter significantly reduces abnormal sounds and vibrations caused by mechanical devices.
Specially designed low-frequency oscillation suppression algorithm can effectively overcome phenomenon of low-frequency mechanical resonance and suppress the "last turn" phenomenon of long-arm mechanisms.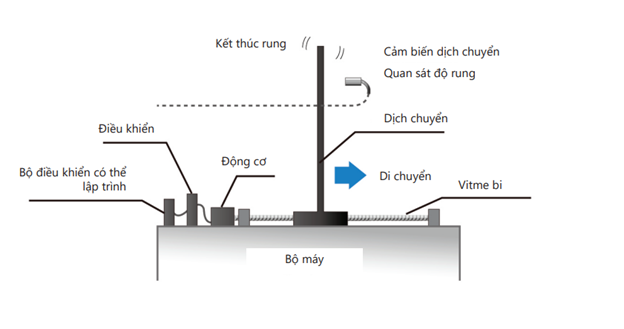 With addition of low-voltage DL310 servo to equipment portfolio and continued development of value ecosystem over 16 years, DAT Group can efficiently support customers in enhancing reliability and operational performance of their machinery systems based on specific requirements.
DAT Group is currently implementing advanced solutions for productivity and energy savings for over 10,000 customers, with over 1,000,000 devices sold nationwide. In the next phase, DAT Group will continue to improve its product, solution, and service ecosystem, marking significant milestones on its journey to becoming a leading technology, trade, and service conglomerate in Vietnam market for automation and renewable energy.
Low-voltage DL310 servo is now available in DAT's warehouse, ready to meet customer needs. For more details about product, solutions, warranty, after-sales service, please contact the Hotline 1800 6567 (toll-free).