20.09.2019
Introduction of DAT ecosystem during inauguration ceremony of DAT Hanoi Branch
On September 19, 2019, in Hanoi, the "Inauguration Ceremony of DAT Hanoi Branch" was held by DAT Group. With significant investment in resources, the DAT branch in the Northern region will bring more value to customers from the DAT ecosystem.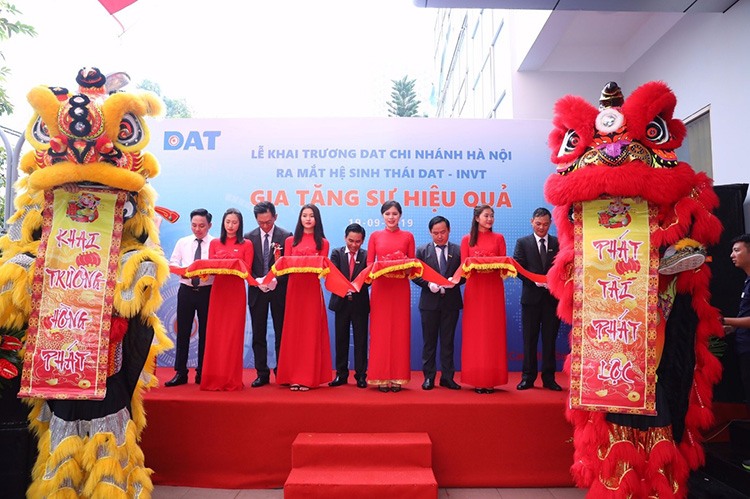 Established on March 14, 2006, in Ho Chi Minh City, DAT is a leading provider and developer of solutions in the Vietnamese market in the fields of Frequency Converters – Automation, Elevator Control, and Solar Energy. DAT operates based on the philosophy of "Human – Benefit" and the motto "Exceeding Your Expectations." All efforts and dedication of the DAT team are aimed at building an ecosystem for "Enhancing Efficiency," helping customers and partners maximize profit and competitive advantage in investment, production, and business activities.
DAT ecosystem includes: a professional team of personnel, quality products, specialized solutions, high-efficiency new technologies, large-scale supply capabilities, dedicated services, and comprehensive strategic cooperation with international partners to transfer technology to partners and customers nationwide.
Over the course of 14 years of building a value-added ecosystem for customers and partners, DAT has achieved significant successes: 450,000 frequency converter products sold, 6,000 customers, 700 partners, tens of thousands of energy-saving and high-efficiency solutions for the market, thousands of elevator control systems, and installation of over 20MWp of rooftop solar energy.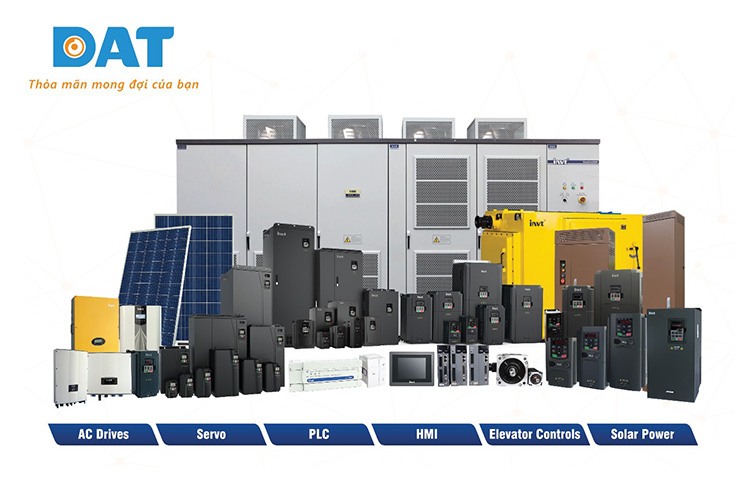 "In the next stage, DAT is determined to create breakthroughs, integrate intelligent control and high-efficiency energy-saving solutions into Drive – Automation, Elevator Control, Energy Security, and Solar Energy. DAT continues to invest in developing an ecosystem ready to accompany enterprises in the era of Industry 4.0 revolution, aiming to fulfill responsibilities to community and society," shared Mr. Tieu Van Dat, DAT Group's General Director.
As one of DAT's strategic partners, Mr. Dong Xuan Van, Head of Electrical Equipment Department at Hoa Phat Corporation, shared: "INVT GD5000 VFD provided by DAT meets technological requirements and brings significant energy-saving efficiency to Hoa Phat Corporation. The use of VFDs to control fan speeds during production has helped us save up to 40% of electricity consumption compared to before."
During the inauguration ceremony of DAT Hanoi Branch, Mr. Chu Van Cuong, Director of Hoang Gia Technology and Automation Co., Ltd., a strategic partner of DAT, shared: "Hoang Gia has developed to this day thanks to the right choice and strong partnership with DAT over the past 10 years. The inauguration of DAT Hanoi Branch affirms the increasing values that DAT brings to customers, partners, the community, and society.".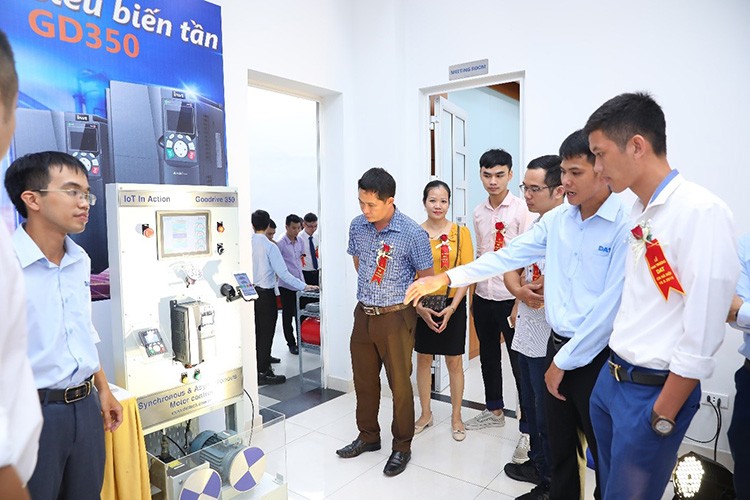 In the upcoming journey, DAT will continue comprehensive investment in the development of a value-added solution and service ecosystem. Simultaneously, DAT will pursue six strategic objectives:
1) Strengthen the provision of energy-saving solutions and solar energy systems to individuals and businesses nationwide.
2) Develop and expand high-efficiency automation solutions, robot control, elevator control, Industry 4.0, and IoT technology solutions.
3) Collaborate in the deployment of large-scale smart energy storage solutions to contribute to national energy security.
4) Cooperate in the application of electric vehicle control systems and smart charging stations for electric vehicles.
5) Continue to invest in research and development, professionalize the large-scale personnel team to bring a higher-value solution and service ecosystem.
6) Invest in comprehensive cooperation with international technology corporations and expand cooperation with domestic partners to develop and spread a value-added ecosystem aimed at "Enhancing Efficiency" for customers and society.
DAT Group – Hanoi Branch: Lot 05-10A, Hoang Mai Industrial Zone, Hoang Van Thu Ward, Hoang Mai District, Hanoi.
Hotline: 18006567