16.08.2023
SINAMICS G120X/XA: Leading Efficiency Solution for Pump, Fan, and HVAC Applications
SINAMICS G120X and G120XA are specialized VFDs for pump, fan, and HVAC applications, chosen by customers worldwide for their superior features, high durability, flexible connectivity, and optimal performance.
The SINAMICS G120X, produced 100% in Europe by Siemens, features advanced technologies emphasizing simplicity in various aspects: integration, setup, operation, and maintenance, along with outstanding safety standards.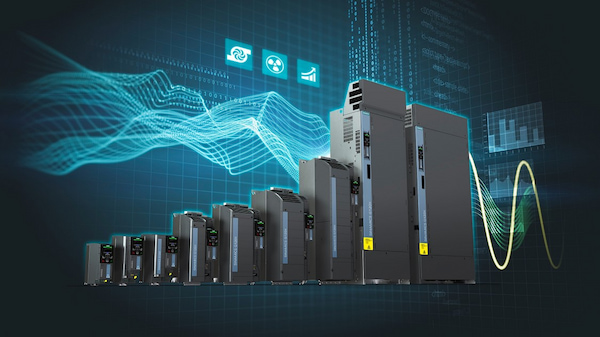 Recognizing the prominent benefits and versatile applications of SINAMICS G120X, DAT Group – the official distributor of Siemens in Vietnam, always has a large stock of this VFD to promptly meet the needs and provide the most effective solution for customers. For SINAMICS G120XA – the VFD produced for the Chinese market, DAT Group still accepts orders upon customer request.
SINAMICS G120XA: Specialized Solution, Standard for Pump, Fan, and HVAC Applications
Produced for the Chinese market
SINAMICS G120XA is manufactured in China, mainly designed to meet the specific needs of the Chinese and Indian markets. With a power range from 0.75 kW to 560 kW, SINAMICS G120XA can be used in most low-voltage pump and fan applications. G120XA significantly improves torque and speed control accuracy through the integrated vector control mode.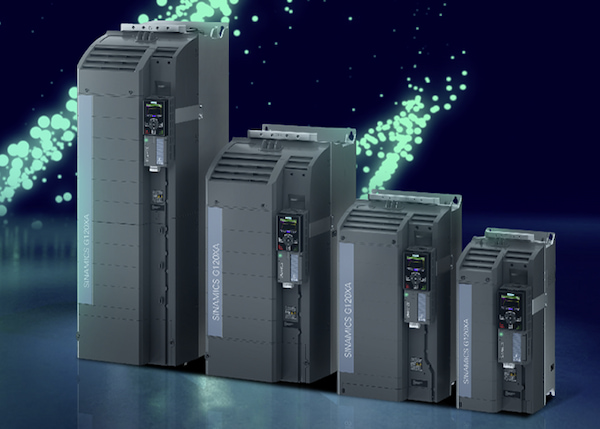 Various specialized functions, standard for pump, fan, and HVAC applications
SINAMICS G120XA provides maximum efficiency for high-performance motors such as synchronous motors and motors with external resistances. The ECO mode and Bypass function are integrated into SINAMICS G120XA, automatically calculating energy consumption to ensure optimal performance and minimize losses.
The compact design of SINAMICS G120XA allows for parallel installation to save space. Configuration becomes more straightforward and professional with typical connection macros and numerous programs for pump and fan applications, such as multi-pump control, pump priming, pump sanitation function, etc.
SINAMICS G120X: Superior Solution, High Performance for Pump, Fan, and HVAC Applications
SINAMICS G120X offers more technical features than SINAMICS G120XA to meet global market demands.
100% manufactured in Europe, suitable for all power and voltage ratings
SINAMICS G120X is produced in Germany and the UK. With a wide and seamlessly integrated power range in 9 frame sizes ranging from 0.75 kW to 630 kW, users can easily choose the right device for each specific application. Additionally, SINAMICS G120X can be operated by any type of motor, supporting both 380V, like G120XA, and also 690V and 220V.
Outstanding safety standards
SINAMICS G120X complies with global EMC standards and allows a cable length of up to 150m while maintaining EMC limit values. The integrated Safe Torque Off (STO) safety function is certified according to SIL3***.
***SIL is a measure of the safety system's performance, considering the probability of failure as required in 4 levels: SIL1, SIL2, SIL3, and SIL4. The higher the SIL level, the higher the related safety level, and the lower the probability of the system not functioning correctly.
Thanks to its robust design with a 3C3 standard coating and optional drip protection, IP20 degree, SINAMICS G120X can be used in harsh conditions with high resistance to contamination.
Diverse functions, specialized for pump, fan, and HVAC applications
SINAMICS G120X provides a coasting function to eliminate sediment and dust from pump impellers. The pipe filling mode allows the pipes to be gently filled to start the control process before going into operation in a closed loop. The intrusion detection function helps protect the pump and reduce maintenance costs.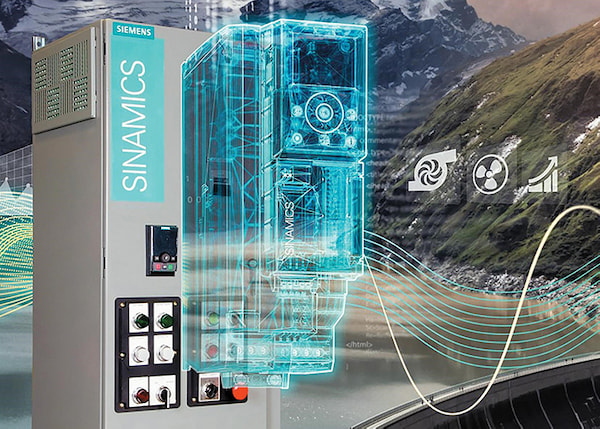 SINAMICS G120X supports various modern communication standards (PROFINET, PROFIBUS DP, EtherNet/IP, Modbus RTU, USS, BACnet MS/TP2), coasting mode, multi-pump control, real-time control, and many additional functions, making it the perfect choice for pump, fan, and HVAC applications, widely applied in infrastructure projects.
With SINAMICS G120X, water and air are always arranged, processed, and transported in a controlled manner to achieve the highest efficiency.
Direct connectivity to cloud computing platforms
SINAMICS G120X enables the digitalization of drive applications by connecting directly to cloud computing platforms without the need for a PLC through integration with MindSphere – Siemens' IoT open operating system and cloud platform through SINAMICS Connect 300.
Users can thus analyze the status information and collect operational data of the VFD, drive train, and machinery through MindSphere applications such as Analyze MyDrives. These valuable data serve as a basis for optimizing processes and maintenance strategies for users.
In conclusion, SINAMICS G120X and G120XA are the leading efficiency solutions for pump, fan, and HVAC applications in today's market. To understand more about the products and get specialized solutions for specific applications, visit https://dattech.com.vn/ or contact the Hotline 1800 6567 (toll-free). DAT Group – the official distributor of Siemens in Vietnam, will be dedicated to providing advice and answering any questions.