Solutions to save energy and improve technology for industrial boiler systems
The solution using INVT inverter GD20/GD200A to control the motor speed in the boiler helps to stabilize the steam flow and pressure, save electricity, and increase lifetime of the engine.
A boiler is a device that uses fuels such as (coal, firewood, rice husk, shredded paper, etc.) to boil water and form heat-carrying steam for industrial production such as: textile dyeing, sugar, beverage, food processing, etc.
The main power consuming devices of the system include exhaust fans, blowers and feed conveyors. In the old-style operating method, the motors are started by star delta starter and the pressure relay is used to control directly opening/closing of the exhaust and blower fans.
CUSTOMERS' DIFFICULTIES
Unstable steam flow and pressure.
Starting is not smooth, cause mechanical shock, regularly check and maintain mechanics and engines.
The engine is always running at full capacity, wasting energy.
The system needs many electrical devices such as timers, relays, etc.
The system generates a lot of emissions and the concentration of toxic substances increases suddenly, affecting health and the environment.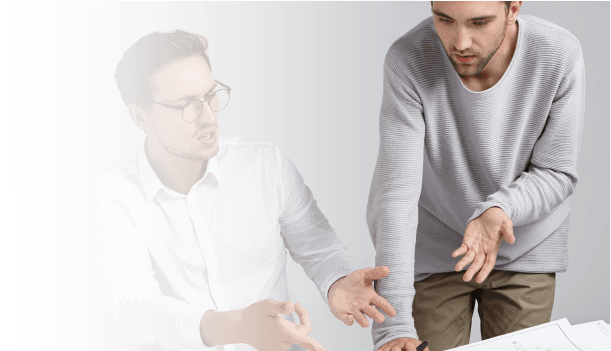 SOLUTION ANALYSIS
Using INVT inverter for exhaust fan motor, blower fan and feed conveyor. At running status, the inverter controls the exhaust fan motor to run first and then after a period of time the frequency will activate the inverter to control the blower fan to run. The inverter integrates the PID algorithm to receive signals from the pressure sensor on the pipeline, control the exhaust fan motor, blower fan and conveyor to operate in accordance with technology requirements.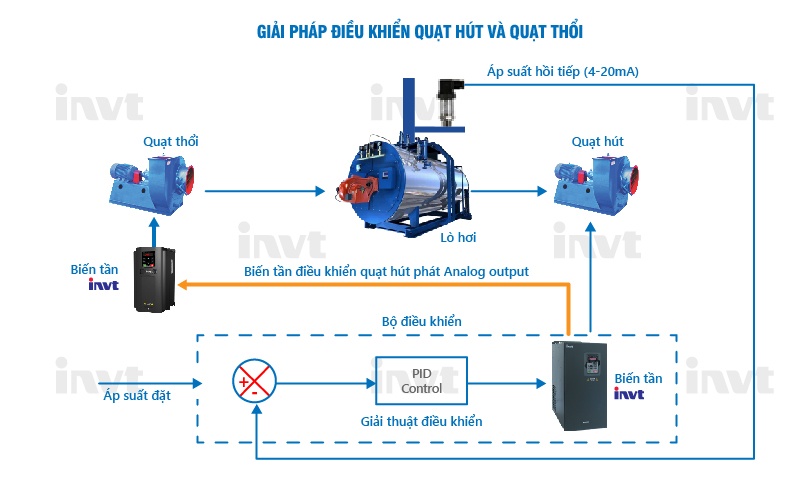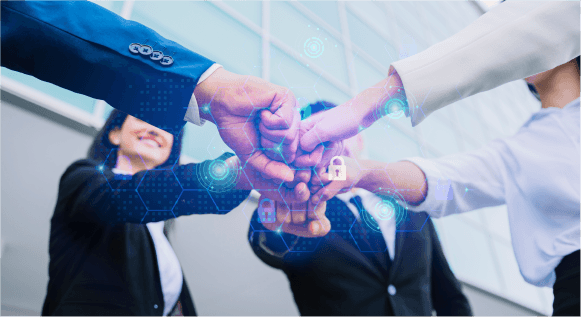 SOLUTION ADVANTAGES
Stabilize steam flow and pressure
Smooth start of the motors, avoiding mains voltage drop
Save up to 20% power consumption
Saving fuel burning
Easy operation system, ensuring engine safety
Package solution, available warehouse, 24/7 service
Are you still hesitant, worried about efficiency?
Take a look at DAT's specialized solution design process.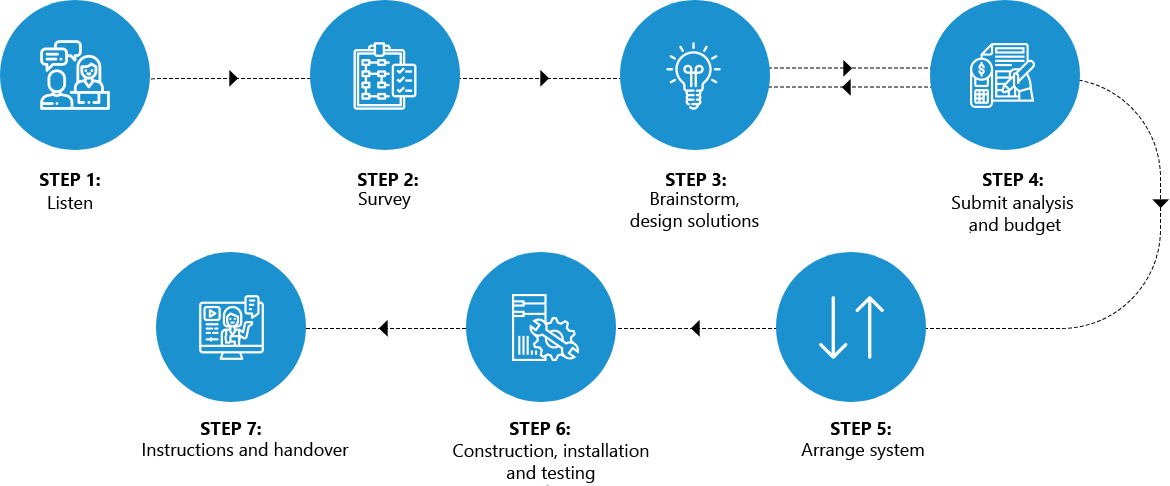 Contact an expert
If you need advice and learn about DAT's solutions, please contact 1800 6567 to meet with experts today.

10.000+
Customers

15+
Years Of Experience

3000+
Warehouse Area Above 3000 m² Is Always Available Items That Help Customers Fast Project Progress

24h
24 Hours To Complete All Processes, Procedure Is Quick And Flexible
Let's go with DAT

24/7 SUPPORT
Professional support team, ready to serve 7/7

Hotline 1800 6567
Free consultation call center for DAT's customers. Call us now.

All customer requests sent to DAT's email are resolved and answered as quickly as possible.