Train & Transfer Technology
"Technology knowledge contribute to make success in business". To develop with the partner and customers, transfer technology is an indispensable in DAT's commitment.
Training, transfer technology in enterprise
| | |
| --- | --- |
| | In all project that DAT has deployed, after finishing inspection, DAT expert will begin to transfer technology so that customer can operate the system without supervision. DAT provide all the instruction manual in Vietnamese so that customer can easily watch and DAT ready to support 24/24 online whenever customers need |
Online training is free
Beside training and transfer technology in enterprise, DAT shares online courses which are trained by our experienced engineers and experts. Training courses are designed in accordance with the actual performance and requirements of customers. Include:

Introduce the product system
Installation instructions for INVT products
Control solutions for all types of industrial machines
Diagnosis and treatment of common situations
Besides online training programs, DAT training directly at the company with many demo systems (simulation machines) for customers to experience, evaluate with the real needs.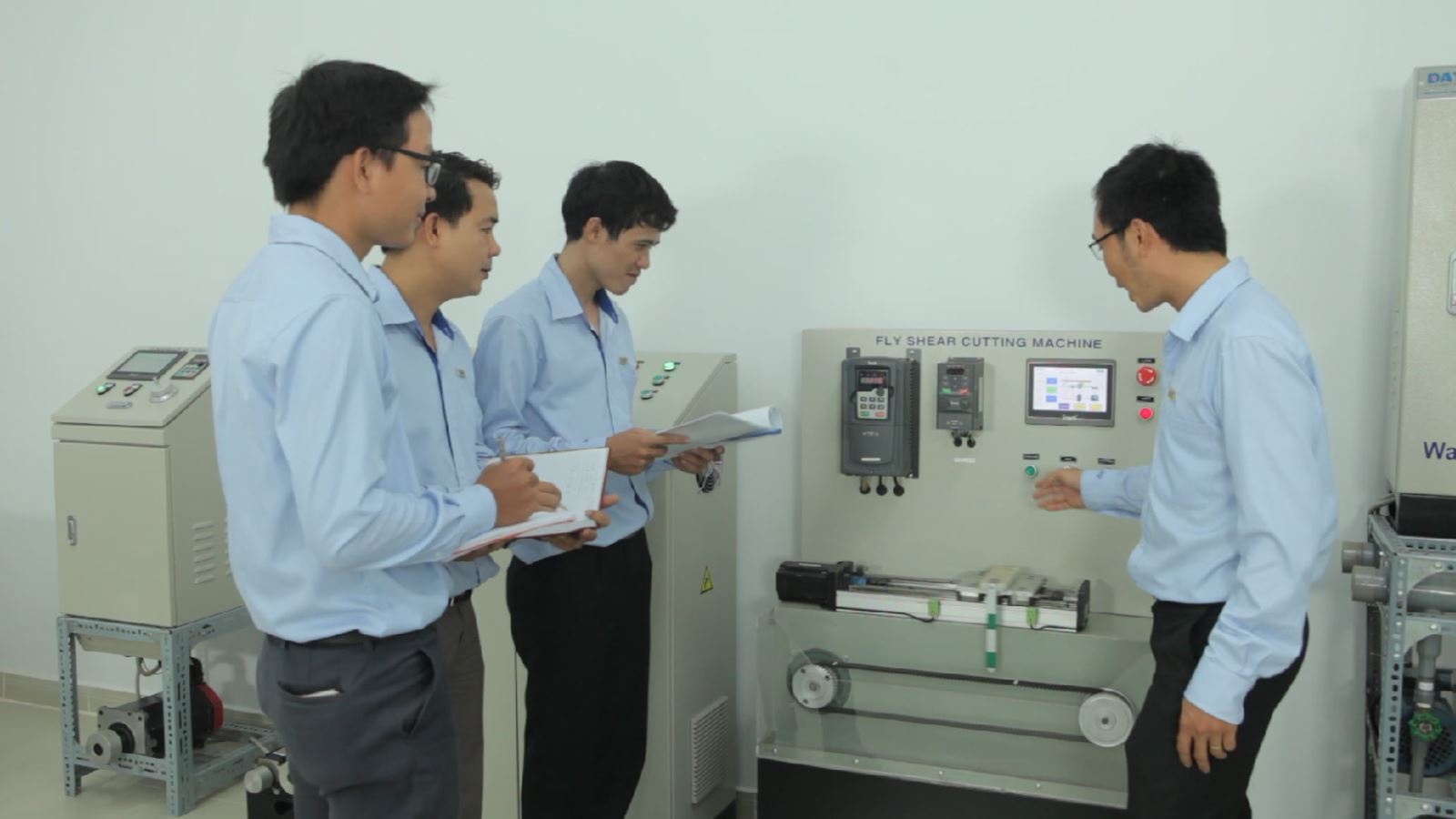 The professional and accurate training not only help customer to operate machine with high performance but also help inspector, engineer, technical staff can easily handle the situation, reduce the delay system time of enterprise.
Customers interested in the DAT online program, can now participate in the course designed by DAT. Or share training request and your information in here
Contact us
If you need advice and learn about DAT's solutions, please contact 1800 6567 to meet with experts today. Or click the button below to chat.