Solutions Consultant
"One solution for all project" – that is not exist in DAT
That is the reason why engineer, expert in DAT spend over a decade to research, develop solution for many fields such as Automation, Elevator controls and Solar Power. We also set our standard for the consulting solution process base on customer's need to increase the system's performance and optimize the cost for investor.
The consultation services of DAT including analysis, survey and technical consultation : 
Automation and control solutions applied inverter, PLC, HMI, Servo in industrial production
Solution for controlling elevator using EC3000 control system and EC20 door inverter
Solar power solutions (Grid tie solar system, hybrid solar system, solar pumping system) for residential, commercial and agriculture…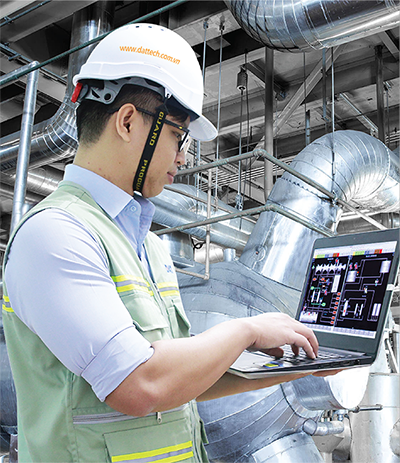 Once the customer has contacted DAT, the engineer find out the need and consult suitable solution. For complex projects that require a high level of expertise, DAT will develop a separate solution package and instruct engineers to follow the detailed steps.
Contact us
If you need advice and learn about DAT's solutions, please contact 1800 6567 to meet with experts today. Or click the button below to chat.