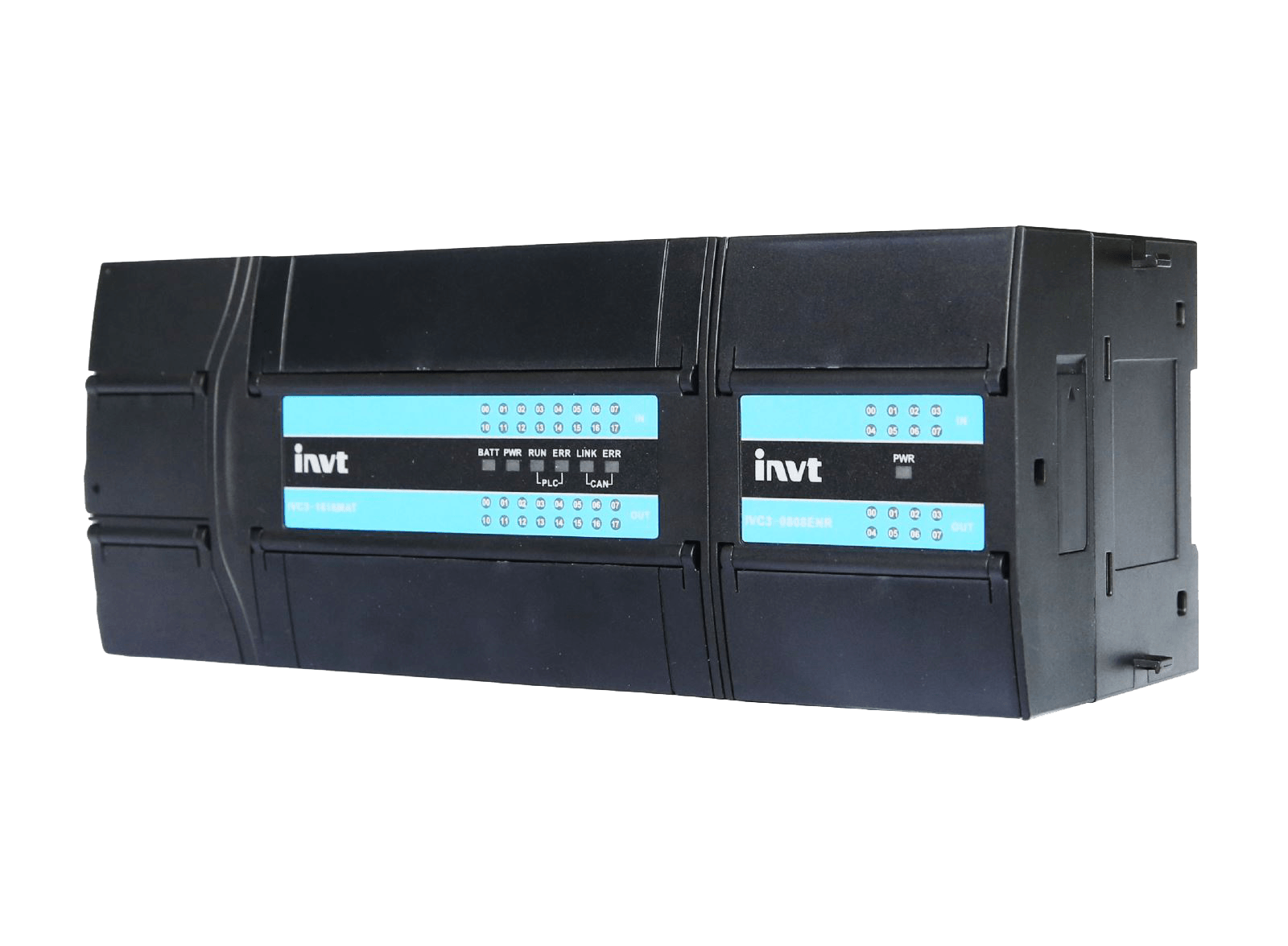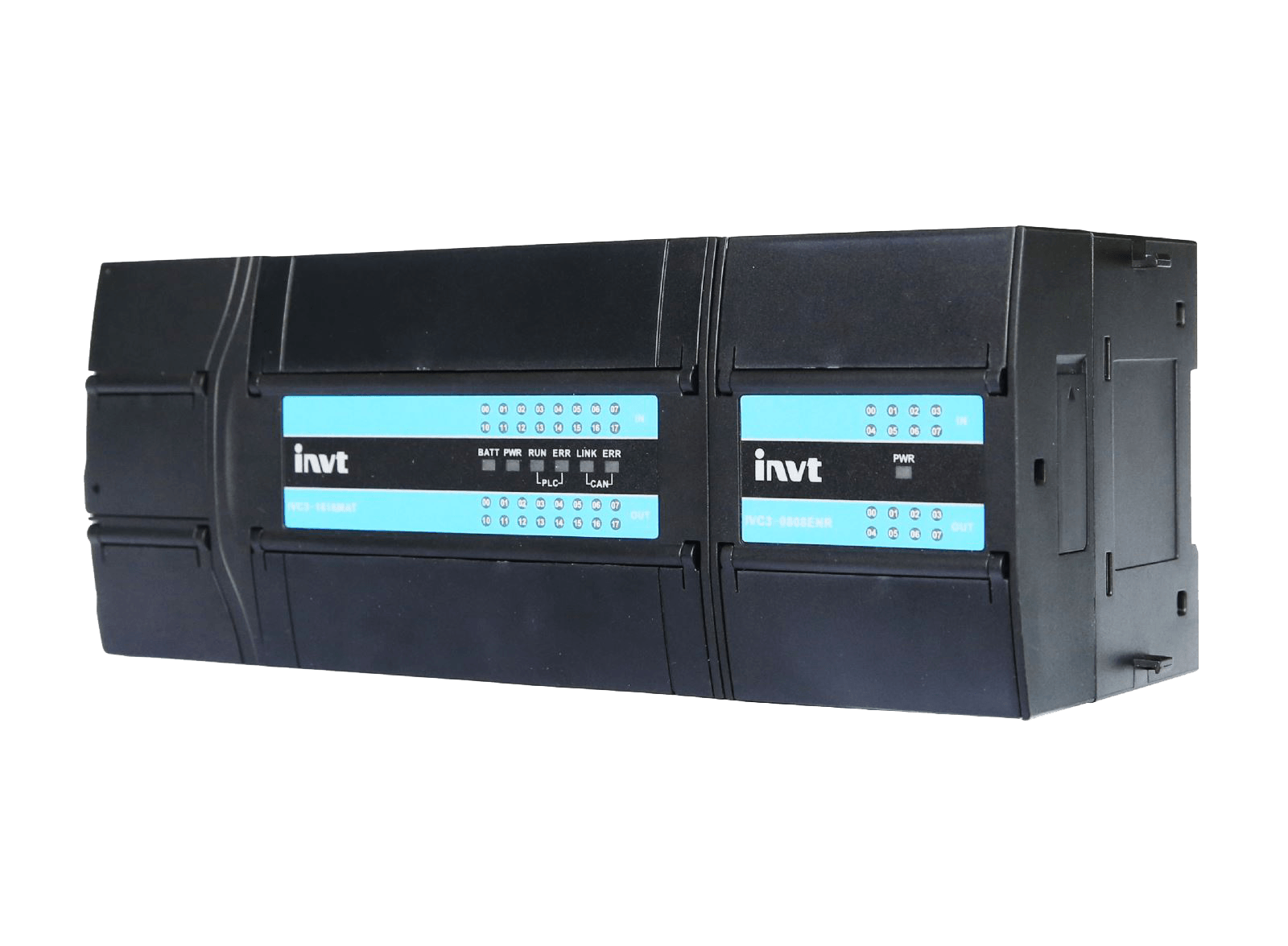 IVC3 Micro Programmable Controller
IVC3 is a high-performance PLC series with the latest INVT technology, and has been certified with CE and RoHS. Its excellent motion control and flexible communication make IVC3 the best choice for enhancing the performance of industrial manufacturers.
Free delivery within Ha Noi, Ho Chi Minh, Can Tho
Free installation
| | |
| --- | --- |
| Brand: INVT | Warranty: 15 months |
Power supply
Voltage
• 24VDC
• 85 ~ 264 VAC
I/O
 Digital input / output
16 inputs / 16 outputs
Number of expansion modules
 8
Maximum number of I / O extensions
 512
High speed pulse output
 8 x 200kHz
High-speed pulse reception input
8 single channels, each 200kHz
4 dual channels, each 200kHz
Maximum total frequency: 1600kHz
Data storage and processing capabilities
Program Memory
 • 64K step
• Number of Timer, Counter, Registers, and relay memory increases 2-4 times more than IVC1.
Real-time support
Support save after power outage for most memory cells thanks to battery backup, up to 3 years time.
Basic instruction processing time
 0.065µs
I / O specification
(all inputs / outputs are programmable)
Communication portal and communication protocol

Integrated 6 communication ports:
– 3 serial communication ports, including 1 RS232 port, 2 RS485 ports; Support Modbus, Free port, N: N
– 1 port CanOpen DS301, support up to 32 stations.
– 1 Ethernet port: support Modbus TCP standard: download, upload, monitor
– 1 USB 2.0 port, mini USB; download, upload, monitor, up firmwar functionality

10.000+
Customers Nationwide

15+
Year Of Experiences

3000+
Warehouse Area Above 3000 m² Is Always Available Items That Help Customers Fast Project Progress

24h
24 Hours To Complete All Processes, Procedure Is Quick And Flexible
• Voltage range: 24VDC / 85 ~ 264VAC.
• 8 expansion modules, maximum IO count up to 512 IO.
• Fast processing speed, below 0.065 μs for 1 basic instruction.
• Configure with an embedded operating system performing multiple tasks in parallel.
• Communication protocol: Ethernet, CANopen and RS485.
• 8 200 kHz high-speed inputs or 4 AB phase inputs, support quad frequency input pulse.
• 8 200 kHz high-speed outputs, supporting positive and negative pulses.
• Easy to program, friendly interface.
• High efficiency and large capacity, meeting simple to complex requirements well.